Welcome back to What's New on WHTV! This weekly list will update you on everything that is coming to Wicked Horror's streaming counterpart, Wicked Horror TV. If you're not aware, Wicked Horror TV is available on Roku and Amazon as well as via your Internet browser. From classic films to the latest in indie horror, Wicked Horror TV has a little something for everyone. And the best part? New movies are added weekly!
The following titles will be available July 14th, 2022:
Don't Answer the Phone (1980)
Vietnam War veteran and sometime photographer Kirk Smith is stalking women in their Hollywood homes and strangling them to death. While Lt. Chris McCabe begins a rather unsuccessful investigation, psychologist Lindsay Gale starts getting disturbing phone calls from Smith. Eventually, the psychotic Smith starts going after Gale's patients, killing them one by one. The stakes get even higher when Gale herself is kidnapped.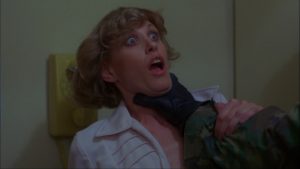 The following titles will be available July 17th, 2022:
The Flock (2022)
While on a journey to find a mysterious cult, three young people encounter a plot to raise a demonic entity.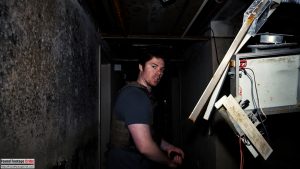 Cannibal Campout (1988)
Foolhardy campers wind up on the menu at a backwoods cannibal feast.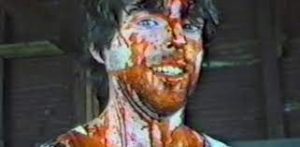 Bloody Pit of Horror (1965)
A photographer and models go to an abandoned castle to shoot some sexy covers for horror novels. Unbeknownst to them, the castle is inhabited by a lunatic who believes himself to be the reincarnated spirit of a 17th century executioner.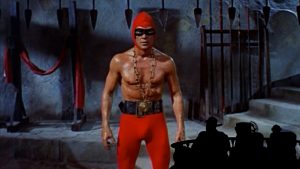 The Fiend (1972)
Led by a sinister minister, a controlling religious sect has taken control of widow Birdy Wemys, sending her unstable son spiraling into madness.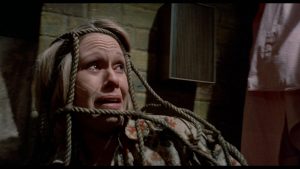 Aenigma (1987)
The spirit of a comatose teen girl possesses the body of a newcomer to her girls boarding school to enact bloody revenge against the elitist, lingerie-clad coeds responsible for her condition.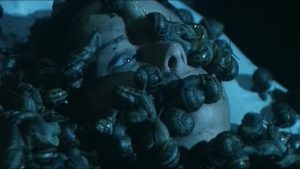 Manhattan Baby (1982)
An archaeologist opens an Egyptian tomb and accidently releases an evil spirit. His young daughter becomes possessed by the freed entity and, upon their arrival back in New York, the gory murders begin.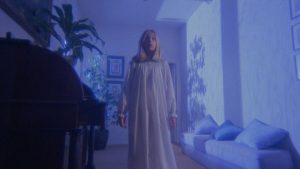 The Wizard of Gore (1970)
An insane magician uses hypnotism to butcher audience members gullible enough to participate in his show.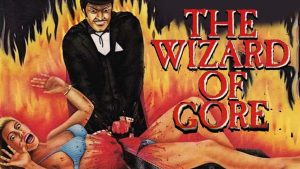 Like what you see? Be sure to follow us on social media: 

Twitter,

 

Facebook

, and 

Instagram!