As insane as it might sound, from the moment he was arrested for kidnapping in August of 1975, Theodore Robert Bundy was thrust into the spotlight for his traditional good looks (although that depends on who you ask), his crimes seemingly inconsequential. Bundy's notoriety only grew as more details came out about the brutality of what he'd done, and the staggering number of potential victims. On the evening before his execution in 1989, Bundy finally confirmed and reviewed his victim tally with Bill Hagmaier, on a state-by-state basis, for a total of 30 homicides, some of which still remain unidentified.
Despite his confession, during which Bundy insisted his murders took place only between 1974 and 1978, many in law enforcement not only believe his victim count is much higher but that the real total may never be known. After his Florida arrest in 1978, Bundy allegedly remarked to FBI agents, who proposed a tally of 36, "Add one digit to that, and you'll have it." What did Bundy mean by that? Did he mean 37 murders? Or was the notorious serial killer hinting his victims ran into the triple digits? In 1987, Bundy confided in officials that there were "some murders" he would never talk about because they were committed "too close to home," "too close to family," or involved "victims who were very young."
It's possible, unfortunately, and it doesn't help that Bundy made contradictory statements to numerous people about his early life over the years. For example, in a letter to his friend and true crime author Ann Rule, Bundy insisted he "never, ever read fact-detective magazines, and shuddered at the thought" that anyone would. But with his attorney, Polly Nelson, he confessed to indulging in many detective magazines, crime novels, and true crime documentaries always in search of stories that heavily involved sexual violence, particularly when they were illustrated with pictures of dead or maimed bodies.
During high school, Bundy was arrested at least twice on suspicion of burglary and auto theft. When he reached the age of 18, the details of the incidents were expunged from his record, as is customary in Washington and many other states. But a former neighbor who grew up with Bundy, named Sandi Holt, disclosed that there was plenty that the police wasn't aware of in the case of Ted Bundy. In an interview with KING 5, Holt described Bundy as a troubled teen who liked to "…tear animals apart and set them on fire."
"Horrible, there's no other way to explain him," Holt said. "To do that to somebody else. To take their pet and harm it in such a grotesque and painful way is just unconscionable." Bundy was also well known as a peeping Tom when he was young. "He would go by, if somebody had their laundry hanging out, he'd touch all the women's garments as he walked by," Holt revealed. She even told KING 5 that Bundy attacked her in their neighborhood when they were young.
Over two articles, we took a deeper look at 26 of the women and young girls whose lives were either ruined or swept away entirely, all for the personal gratification of a monster. Now, let's highlight the lives this monster was suspected of stealing, too. While their cases remain open and officially unsolved, their voices still deserve to be heard:
Ann Marie Burr
A 14-year-old Ted Bundy lived just a few blocks from young Ann Marie Burr's home in 1961. Ann Marie was a happy and independent little girl who, beginning in kindergarten, walked several blocks to school alone every day. One of five siblings, Ann Marie had been studying piano for two years when she was poised to begin the third grade at Grant Elementary School. Ann's parents described her as "…intelligent, artistically talented and an obedient daughter who didn't cause any problems at home." On the night of August 31st, 1961, Ann Marie brought her little sister to their parents' bedroom because the younger girl was complaining her cast was bothering her. Their parents told them to go back to bed. By 5 a.m. the next morning, Ann Marie was gone. She was only 8 years old.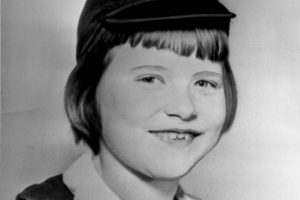 Lisa Wick
Survivor Lisa Wick was 20 in 1966. There is not much written about her early or personal life. As a recent graduate of flight attendant school (though at the time, it was called "stewardess school"), one can assume she was somewhat social and at least reasonably outgoing. Wick, who suffered permanent memory loss as a result of her attack, later contacted true crime author Ann Rule: "I know that it was Ted Bundy who did that to us," she wrote, "but I can't tell you how I know."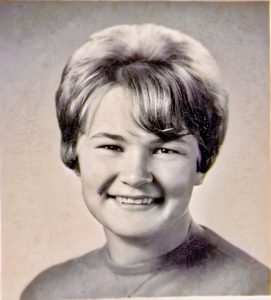 Lonnie Trumbull
There is also little written about 20-year-old Lonnie Trumbull. Also a recent graduate of flight attendant school, Lonnie was the roommate of Lisa Wick and a third flight attendant and had only been in the apartment for about a month at the time, with plans to move into another unit later in the week. Originally from Portland, Oregon, she was the daughter of a Portland Fire Department lieutenant and was dating a King County deputy sheriff. On June 23rd, 1966 she spent the late afternoon with her boyfriend. He called her that evening, around 10 p.m., and she reportedly told him everything was fine, she got home safely, and she and Lisa were about to go to bed.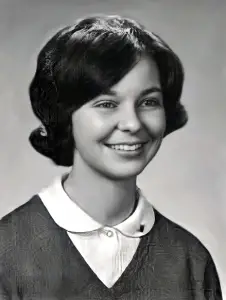 Susan Davis
19-year-old Susan Davis was a student at Monticello Jr. College in Illinois. In late May of 1969, she and her friend Elizabeth Perry had been staying in Ocean City on vacation. On the morning of May 30th, the girls woke up early. They were headed back to Pennsylvania in hopes of beating the traffic, but stopped to have breakfast at Somers Point Diner. Susan was excited to attend her brother's upcoming graduation in North Carolina on June 4th.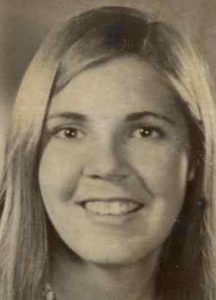 Elizabeth Perry
Elizabeth Perry, 19, was also a student at Monticello Jr. College in Illinois and was planning on transferring to Ithaca College in New York. Her mother described her as a "very sweet girl" and said it was simply "inconceivable" anybody would want to hurt her. In her final letter to her family, Elizabeth wrote of her trip, "I'm having a marvelous time, but am eager to get back home and see you all again."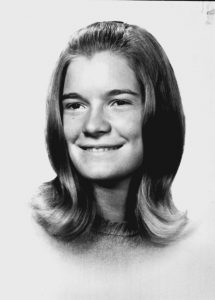 Rita Curran
24-year-old Rita Patricia Curran, a recent graduate of the University of Vermont, was working as a second grade teacher at Milton Elementary School. She had also been working part time as a chambermaid at the South Burlington Colonial Motor Inn. Described as "quiet" and "almost painfully shy," with a strictly religious Roman Catholic upbringing, Rita was living independently for the first time with two other girls, though she was reportedly considering moving back in with her parents. Rita was last seen alive on the evening of July 19th, 1971 by her roommates at about 11 p.m. Rita had just returned home from a singing rehearsal and was getting ready for bed.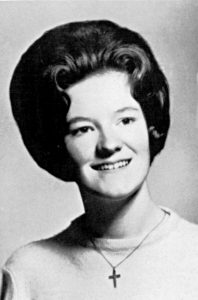 Joyce LePage
Joyce LePage, a junior taking summer classes at Washington State University in Pullman, Washington, was 21 years old in the summer of 1971. The daughter of an agriculturist, Joyce was one of five siblings, she loved to write and generally made friends easily. Joyce was also popular among young men. "She was just a beautiful girl," her brother Bruce Lepage remarked. "I just know there were a lot of guys who would have loved to have dated her…" She was last seen alive on the evening of July 22, 1971, when friends dropped Joyce off at her apartment. Already a licensed private pilot, Joyce had also been taking skydiving lessons, with her first parachute jump scheduled for the following morning.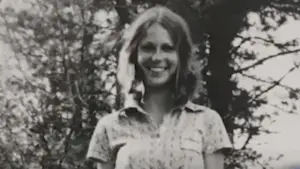 Rita Lorraine Jolly
There is unfortunately little known about 17-year-old Rita Jolly. Rita's father reported that she was a bit of a loner with few friends, though also mature and independent. Some outlets report Rita was a junior at West Linn High School at the time of her disappearance, but a contemporary newspaper article that interviewed Rita's father advised she skipped her senior year of high school and was attending the local community college, where Rita achieved high grades. On the evening of June 29th, 1973, Rita left her family home to go for a walk. She never returned. She was last seen between 8:30 and 9:00 p.m. that night, walking uphill on Sunset Avenue.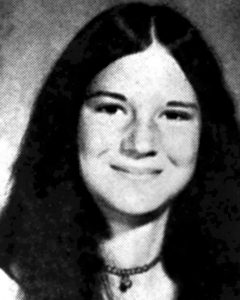 Vicki Lynn Hollar
After graduating college the previous June, 24-year-old Vicki Lynn Hollar had moved from Illinois to Eugene, Oregon into an apartment she shared with five other people. By August of 1973, she had gotten a job as a seamstress at Bon Marche. Vicki had the job for just two weeks as of August 20th. She and a coworker walked together to their respective vehicles after work. She had a well-known habit of picking up hitchhikers. Vicki was planning on attending a party in her neighborhood with a friend later that night.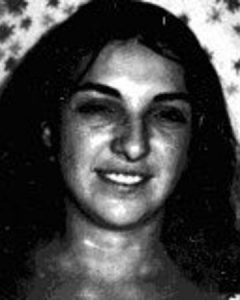 Brenda Joy Baker
Unfortunately there is very little written about the life of Brenda Joy Baker. She was last seen on May 25th, 1974, about four blocks from her residence, presumably hitchhiking a ride south out of her hometown, Maple Valley, down the freeway. Did Brenda have a fight with someone at home? Did something embarrassing occur at school earlier that day? Was there a concert or some other event out of town she was eager to attend? Regardless, Brenda's absence was noticed right away, with a missing person's report was filed on her the same day. She was only 14 years old.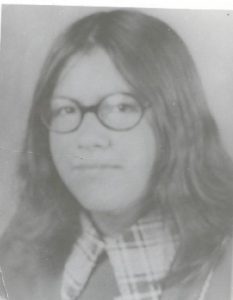 Sandra Jean Weaver
There's very little reported on 19-year-old Sandra Jean Weaver. She was born on August 4th, 1955. In 1961, her little brother, Joseph, was born and sadly died just two days later. Sandra had moved to Salt Lake City sometime in 1973, where she worked in the warehouse of a local trucking company. She was last seen on July 1st, 1974.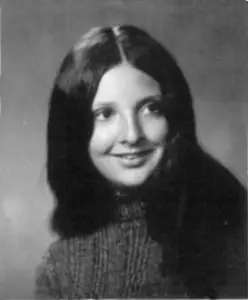 Melanie Suzanne "Suzy" Cooley
Suzy Cooley was just 18 years old. On April 15, 1975 she left Nederland High School, where she was a senior, and was last seen hitchhiking nearby.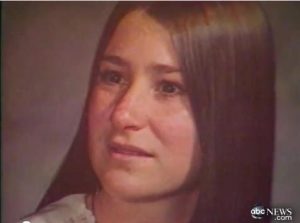 Shelley Robertson
As a young girl, Shelly Robertson told her mother, Roberta Robertson of Arvada, "Someday a white horse will come down the road and he will be mine and I'll name him 'Brownie!'" As luck would have, it one day, young Shelly ran into her family home exclaiming there was a white horse just outside! But this horse belonged to a rodeo clown. When he heard Shelley's story, he helped the little girl get a grey horse instead. Shelley rode the dove gray mare bareback as she grew up. After graduating high school in 1969, Shelley spent a year in Mississippi at a United Church of Christ mission, lived for a semester in Barra de Navidad, a Mexican fishing village, and worked with her friends in Alaska. On Monday, June 29, 1975,  23-year-old Shelley Robertson disappeared without a trace.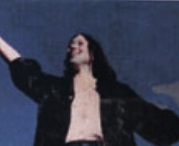 Nancy Baird
By the summer of 1975, Nancy Baird and her child were living with relatives while her ex-husband resided in Wyoming. On July 4th, 23-year-old Nancy was working at the Fina gas station in the 200 block of south Highway 89 in East Layton, Utah. A patrol officer saw her at 5:15 p.m., but when her manager arrived to take over the next shift, Nancy was gone. Her car was undisturbed in the parking lot and her personal belongings were in the gas station where she had left them. Her son was only 4 years old at the time of her disappearance, so it is unlikely she would have willingly left him.
In 2011, Bundy's complete DNA profile, obtained from a vial of his blood found in an evidence vault, was finally added to the FBI's DNA database for future reference in these and other unsolved murder cases.