Welcome to Script to Pieces! This is a new feature here at Wicked Horror where we will be looking at the best, most interesting and at times most unbelievable horror movies that never happened. Sometimes these will be productions that never came together at all, sometimes they will original incarnations that were completely different from what we wound up with. Each should be fascinating in its own way, because the stories of movies that never see the light of day can sometimes be even more interesting than the stories of those that do.
Freddy vs. Jason took years to put together, but upon its release, it was a massive box office success. Naturally, once it proved to be a success, other studios tried to follow suit by paring up their own franchises. It led to other long-gestating projects like Alien vs. Predator and Puppet Master vs. Demonic Toys finally seeing the light of day. Even if they hadn't been thinking of anything in the years preceding Freddy vs. Jason, studios began to look at their own in-house properties to see who should go up against whom.
For Dimension, the answer was immediately clear. Freddy vs. Jason had just scored on its massive opening weekend, so the studio heads began looking at their catalogue only to find that they already owned two massive horror icons: Michael Myers and Pinhead.
Admittedly, Myers and Pinhead are not an immediately obvious choice for a mash-up. But to be fair, one of the biggest things that held Freddy vs. Jason up for so long was seeing how on Earth these two characters could exist in the same time and place in a way that made any kind of sense.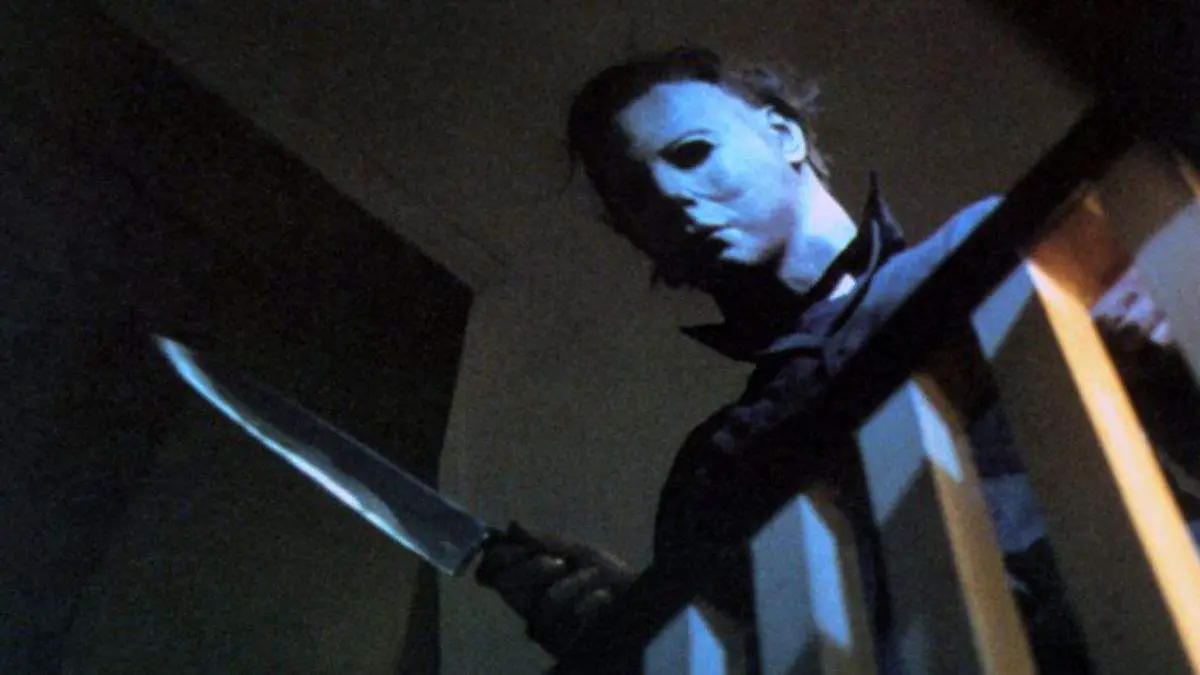 Fans love to think about things like this. They love the very idea of it, their favorite characters fighting each other, even interacting with each other. You can always spark a good-natured debate among horror fans by picking two names out of a hat and asking, "Who would win?"
It should also be noted that Pinhead was initially supposed to appear in Freddy vs. Jason. After fighting their way back down to Hell, as they did through many drafts of the script, Jason and Freddy were supposed to be surrounded by darkness, only for the face of a very recognizable Cenobite to appear out of the shadows and say "Gentlemen…what seems to be the problem?"
But that was of course a major rights issue, as New Line did not own the character of Pinhead and deemed it a waste of money to try to barter him for a single scene. A pity, too, because Pinhead's appearance in Freddy vs. Jason could have provided a jumping-off point for his own headlining crossover.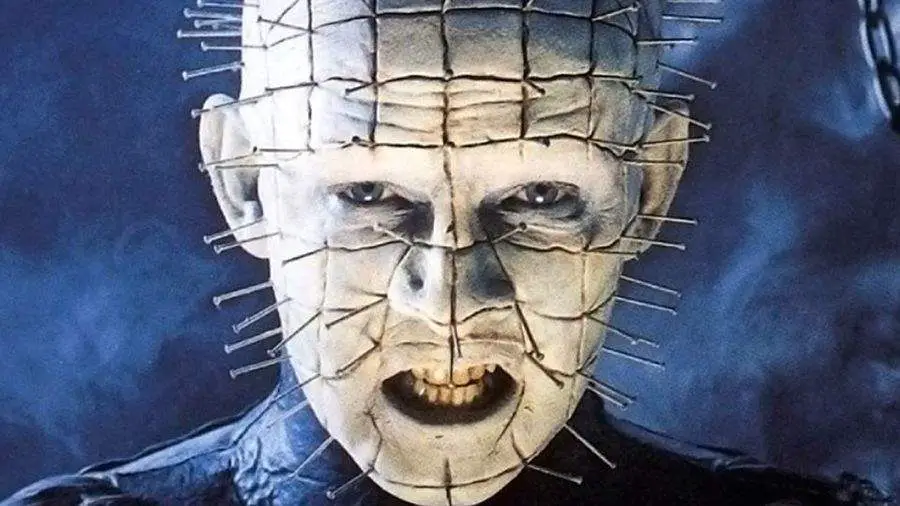 Once the Weinsteins caught wind of the crossover potential after the release of Freddy vs. Jason, they tried to put the sequel on the fast track. When speaking to The Brownsville Herald at the time the movie was being considered, Pinhead actor Doug Bradley said "At this point in fact, Dimension Films are planning a Hellraiser/Halloween crossover." He also added, "They're hoping to have it out next year [2004]… that would be pretty fast, but that's their plan."
While other filmmakers apparently came in to pitch the crossover—then rumored to be titled Helloween—Dimension eventually got the idea to take this fun, cash-grab grudge match into a true event horror picture that fans could really go rabid for. In a shocking move, they reached out to both Hellraiser writer/director Clive Barker as well as Halloween co-writer/director John Carpenter to discuss a collaboration between the two masters on this project.
This may sound like a hoax or a rumor, but it is not. Clive Barker confirmed his involvement on the Halloween: 25 Years of Terror documentary, saying that he agreed to write it if Carpenter would agree to direct it, then discovering that Carpenter had said he would agree to direct it if Clive would agree to write it. With both men on board, the flick seemed like a surefire hit. There was no way this film would not have been a success.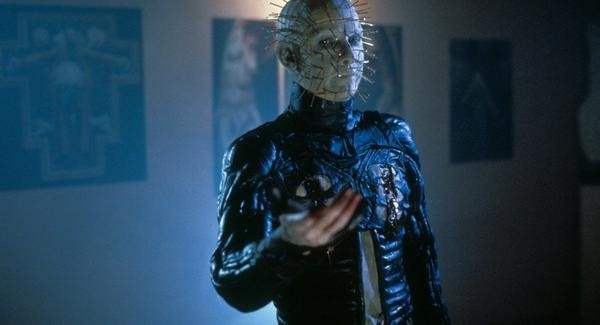 Having a Halloween/Hellraiser crossover produced by two of the genre's biggest heavy hitters, the creators of both franchises, would have been unspeakably cool. For a brief time, that's exactly what we were going to get. Both men agreed to do it and the project seemed like it was about to get rolling.
But then…nothing. The project gained a lot of momentum only to stall completely. And it's never been entirely clear why. Halloween series producer and godfather Moustapha Akkad notoriously hated the idea of Michael Myers crossing over with any other horror property and said with great conviction at the 25 Years of Terror convention that Myers would never appear in any other series than the Halloween movies. His comments were aided by a fan poll to gauge fans' interest in the crossover that boasted resoundingly negative results. Given his partial ownership of the series at the time, it's entirely possible that the Weinsteins weren't about to win him over on the idea.
Reports also indicate that at some point not too long after the idea began to pick up speed, the Weinsteins themselves lost interest. Part of that was probably due to looking at the release schedule and seeing that while Freddy vs. Jason made a lot of money, it wasn't really kicking off a boom of cross-franchise match-up movies.
It's not entirely clear if Barker ever actually got to the point of writing a treatment or if the project was cancelled before they got to that point. But if he did, I'm sure that's something that fans (like me) would be absolutely dying to read. I'm sure that if Barker got his hands on the Michael Myers character, he would have done his own thing with him, and that might have gotten him into trouble with the executives at Dimension.
But the writer must have written an outline or pitched his ideas because when addressing the idea of the crossover at a Fangoria convention, Barker said that the big-wigs at the studio had too precious a hold on the shape and that they "treated him like Hamlet."
We'll probably never know what happened to the movie fans took to addressing as Helloween. All we know is that we didn't see it and that we probably never will, given that Dimension no longer owns the rights to the Halloween franchise.
For the first time in over twenty years, Michael Myers and Pinhead no longer live under the same roof. Barring something totally unforeseen, they probably will never share that space again. As fans, the best we can hope for is that someday Barker's proposed story, whatever it would have been, finds its way online so that we can at least imagine what it would have been like.