We are well into wintertime and currently in the middle of a major snowstorm on the east coast. So, when you're snowed in, possibly for days, it stands to reason that you'll start daydreaming about being anywhere but here. You'll dream of the warm sun, a lush beach, the sparkling ocean. But if there is anything that can possibly ruin dreams like these, it is horror movies. So while you're stuck inside this winter, waiting and wishing for warm weather and opportunities for travel, here are some movies you can watch to remind you that perhaps the grass is not always greener on the other side.
The Ruins
Ah, Mexico. It's a popular spot for teens and twenty-somethings to get all kinds of crazy during spring break or a great destination for any vacation, really. Jeff, Amy, Stacy, and Eric are having the perfect holiday at their resort, sipping drinks poolside all day. One day they tag along with fellow tourist Mathias to check out the ruins of a Mayan temple, where they end up stranded for days, imprisoned by the locals so as not to let out an ancient evil. Much of the movie takes place under the blazing, torturous sun, compounding the characters' misery as their food and water supply dwindles, and one of them slowly goes crazy. By the end of the film, the audience as well as the characters are praying for rain or a freak cold snap to give us all some relief. The Ruins is a picture that is sure to make you appreciate the inclement weather we are currently experiencing.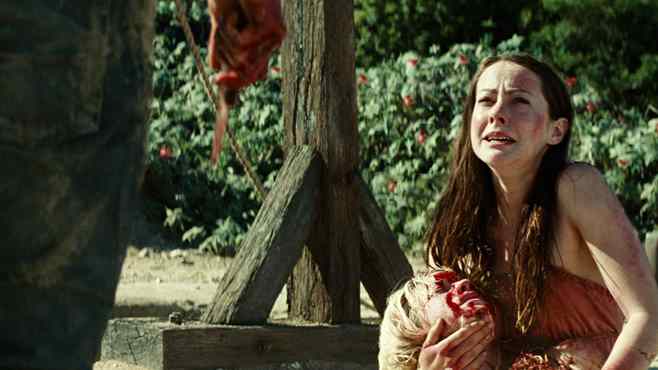 Turistas
If you're thinking about a more exotic locale, you could look into beautiful Brazil. However, the horror/thriller Turistas makes even the most perfect of beaches seem like a place you would never want to visit. And this is not just because of the somewhat silly organ harvesting storyline. After their bus crashes, a group of travelers find paradise at a nearby beach–until they wake up the next morning and find that they've been drugged and robbed. A friend leads them through the luscious jungle to an amazing waterfall and to an incredible underwater cave system that I would have loved to experience in real life–prior to watching the horrors that occur later on in the film. After seeing the characters run/swim for their lives as they attempt to escape the organ thieves that are after them, I decided I was just fine right here in my cold little corner of the earth.
Director Greg Mclean has a wonderful knack for showing the beauty of his native Australia. The Outback was the other star of his first film Wolf Creek, a locale he made terrifying by putting killer Mick Taylor in it. Next up for Mclean was Rogue, and this time he took audiences on a crocodile-watching river cruise in Australia's Northern Territory. There are several wide, sweeping shots of the breathtaking location that almost made me want to book my trip right then and there. But then the location's immense isolation becomes anything but appealing when the touring group becomes stranded on a tiny piece of land after a large crocodile damages their boat. Almost no chance of rescue and a man-eating croc hunting you down? Eh, the flight to Australia is too long anyway.
Maybe you can't wait for summer, and you're looking forward to having a wild and crazy time on spring break. And maybe you can't make it all the way to Mexico or Jamaica, so you think you'll just head to a local lake with friends. That's just what the bevy of beauties and hunks in 2010's Piranha thought, too. Piranha is an ultimate example of a good time gone horribly, horribly wrong. While partying it up on Lake Victoria, these kids are blissfully unaware that a school of flesh-eating piranha are heading their way. The insane, gore-filled massacre that ensues will definitely make you think twice about your spring break plans. Home is looking better all the time.
Lakes are of course not the only source of summer (or spring) terror. Jaws has been making people weary of the ocean and the dangers that lurk beneath it for decades. The vastness of the water can definitely hide some monstrous beasts, in this case a great white shark who terrorizes the small resort town of Amity Island. The water–the town's primary source of fun and the main thing supporting the local economy in the summer months–becomes the one thing that scares everyone away. Basically no body of water is safe, no matter what part of the world you're visiting. So, bring on the snow!
When all your other exotic plans fail, there's always the option of taking a nice road trip across America in an RV with your family. And if you happen to get stranded in Arizona, the desert can really be gorgeous in its own way. That is to say, if you can overlook the excessive heat and the family of murderous, raping mutants living in the nearby hills. Whether we're talking about Wes Craven's original film or the 2006 remake, The Hills Have Eyes shows that the desert is not exactly the desolate place that most people think it is.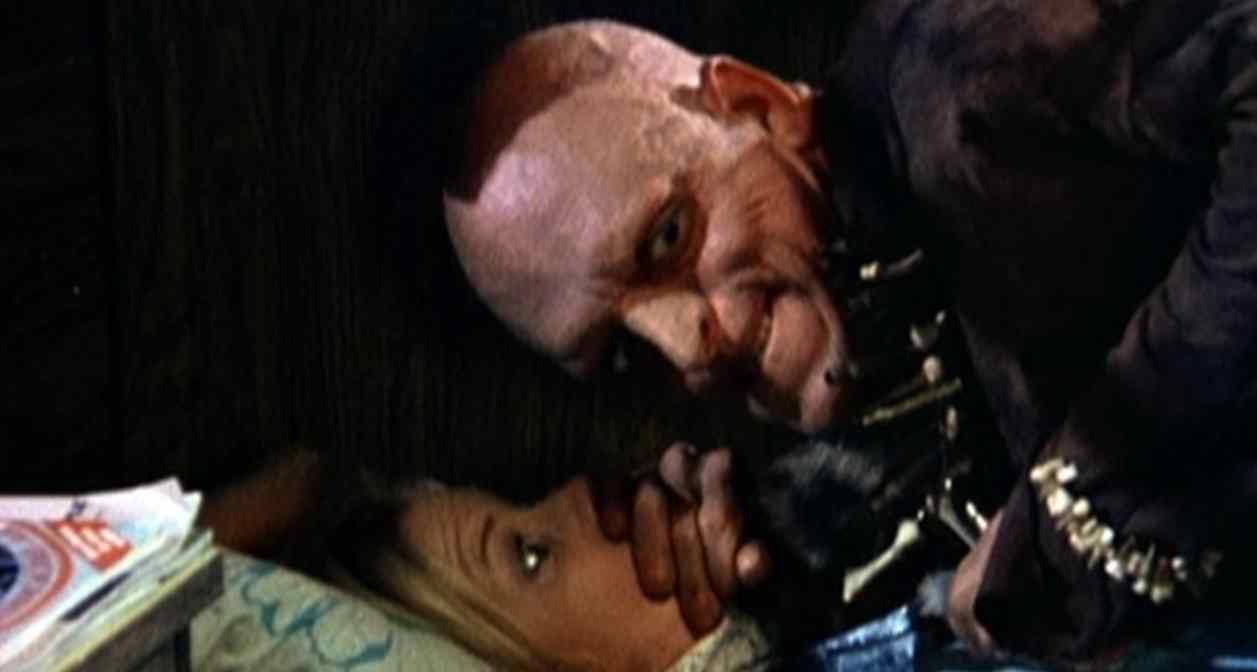 This winter, try to sit back and enjoy the comfort and, more importantly, the safety of your own home. Because if horror movies have taught us anything, it is that vacations are not all they are cracked up to be.