How strange is it to be excited for a Halloween movie in the year of our lord 2018? And yet, the upcoming reboot/sequel from Universal is one of the most anticipated movies of the year — a year that, it has to be said, has already been pretty great for horror. And now we have a poster to drool over while we wait impatiently for it to arrive.
The upcoming Universal flick, a co-production between Bumhouse, Trancas and Miramax, is due for release this October. Word dropped late last year that Jamie Lee Curtis was set to reprise her role as Laurie Stroder, putting many fans' minds at rest that what's coming is going to be proper Halloween.
And the accompanying pic of her in costume (which you can see above) gave even the most cynical fan chills.
The plot is being kept pretty much under wraps for the moment, but here's what we know thus far:
Jamie Lee Curtis returns to her iconic role as Laurie Strode, who comes to her final confrontation with Michael Myers, the masked figure who has haunted her since she narrowly escaped his killing spree on Halloween night four decades ago.
If that description doesn't sound Halloween-y enough for you, just keep in mind that maestro John Carpenter is exec-producing and serving as creative consultant on the movie. He, along with wunderkind producer Jason Blum (who's given us Split and Get Out, among others), clearly knows what he's doing.
Inspired by the 1978 horror classic, Halloween 2018 is courtesy of David Gordon Green and Danny McBride (who starred in last year's Alien: Covenant and was easily the most interesting element), who co-wrote the script, with Green helming the project. Their intention is to both pay homage to what's come before and carve a new path of terror.
The poster is pretty spot-on, too, though the mask has elements of Rob Zombie's destroyed Michael Myers mask, from his two Halloween reboots — or is it just me? Check it out for yourself below.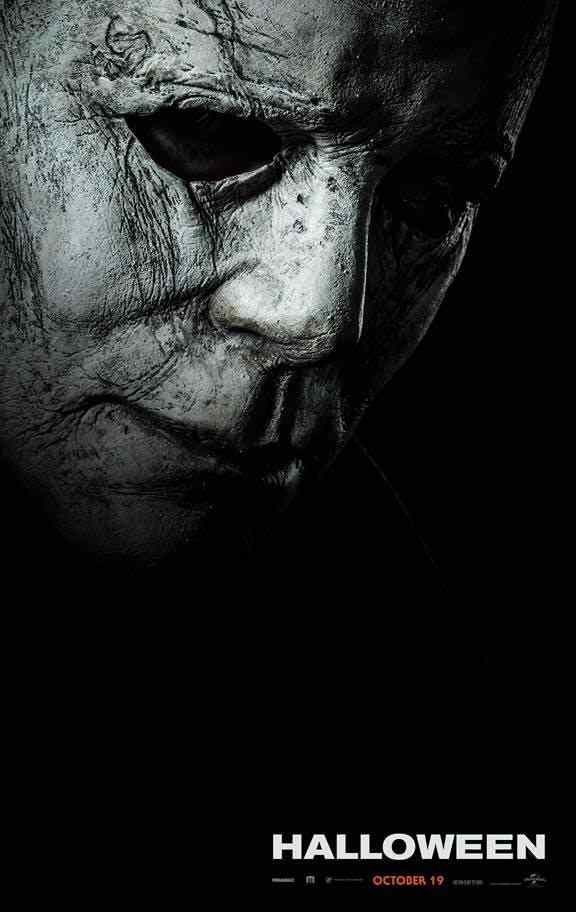 Halloween is set to hit theaters on October 19, 2018.
Stay tuned to Wicked Horror for all the must-know news on the flick in the meantime.