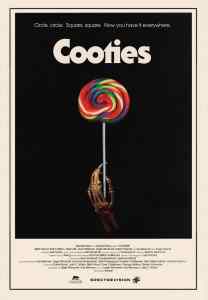 After undergoing reshoots and delivering a new and improved ending, 
Cooties 
is gearing up to open The Stanley Film Festival later this month. It has also been acquired for distribution by LionsGate and will enjoy a September 18th release via the company's newly minted sub-label LionsGate Premiere.
The Stanley Film Festival will be held at The Stanley Hotel, the location that inspired the Overlook Hotel in the Stephen King novel The Shining. 
Cooties tells the story of a rural primary school that is struck by a strange virus which turns its students into little monsters. The faculty must band together to formulate a plan if they stand any hope of survival. Led by an unexpected hero, the staff works together to take on the little creeps who are keen to make a snack out of their teachers.
The film is produced by Elijah Wood's production company SpectreVision (formerly known as Woodshed). Cooties is directed by Cary Murnion and Jonathan Milott. This picture marks both Murnion's and Milott's first feature film directorial effort. The script is co-penned by Saw scribe Leigh Whannell and newcomer Ian Brennan. Cooties marks Brennan's first feature film writing credit.
Cooties screened at Sundance 2014 prior to undergoing reshoots to provide a new ending to the picture. Hopefully both conclusions will be made available when the film eventually hits DVD.