Thanks to Airbnb,
American Horror Story
fans can check into the home where Ryan Murphy's
American Horror Story: Murder House 
was filmed!
The LA mansion was constructed in either 1908 or 1902 (depending on which report you read), and designed by its namesake, architect, and roller coaster designer, Alfred Rosenheim. Located on a three-quarter-acre plot at 1120 Westchester Place, the dwelling features Italian brickwork on the exterior, with interiors of African oak and Peruvian mahogany, among other fine woods. But its standout feature is the main hall, which features a turreted stairwell and is lit with Tiffany stained glass windows, each with a different design.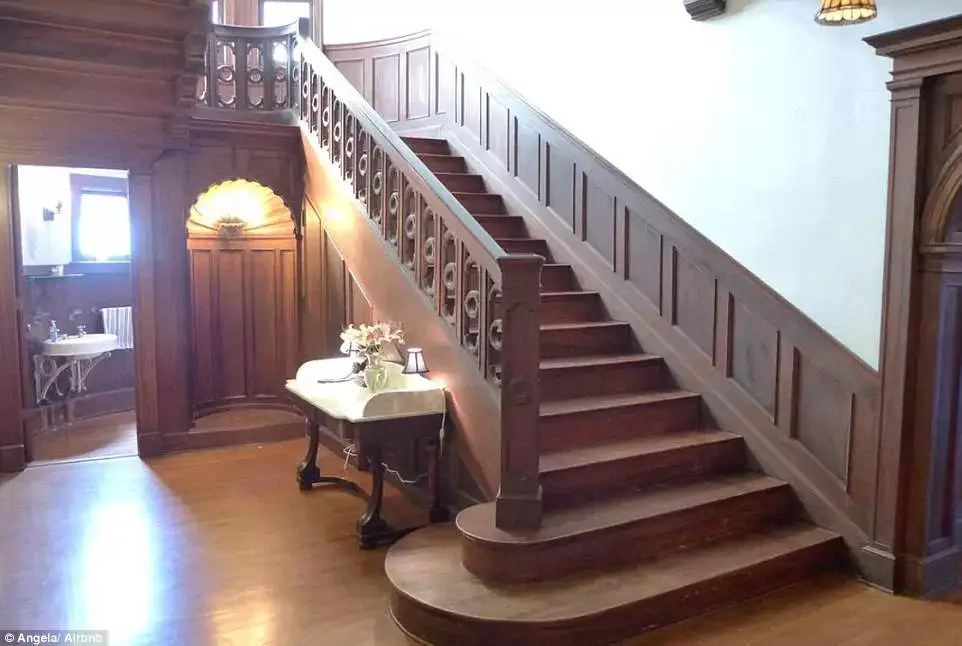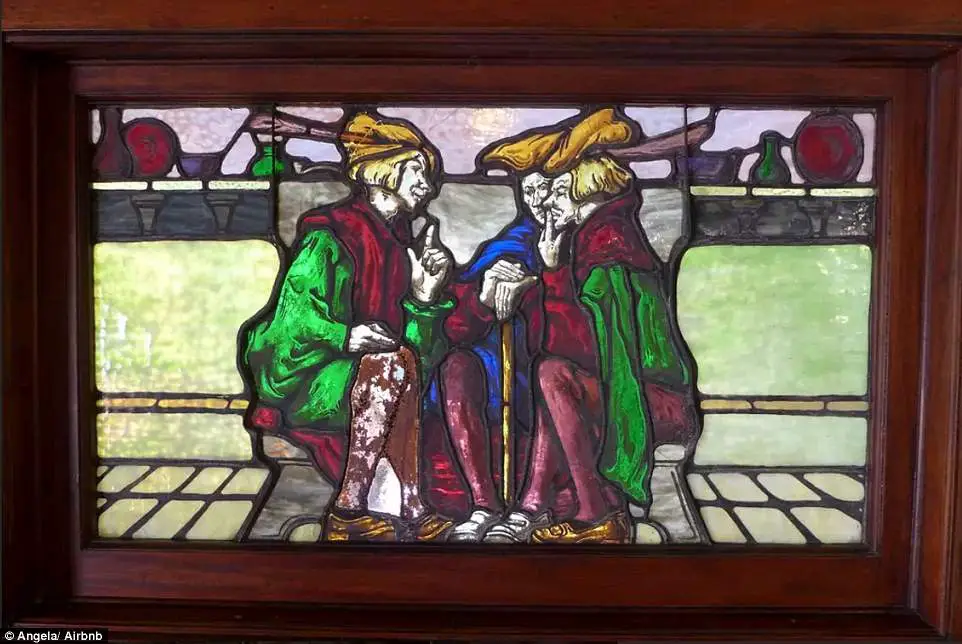 When it was built, the mansion's street was known as 'Billionaire's Row', and in the years that followed, it has had a number of residents, including Hollywood actor Edward Everett Horton and even an order of nuns called the Sisters of Social Service. In 1999, it was declared Historic and Cultural Landmark #660 by the City of Los Angeles.
The mansion, which went on the market in 2012, sold in 2015 for $3.2 million to an actress named Angela Oakenfold, the ex-wife of DJ Paul Oakenfold.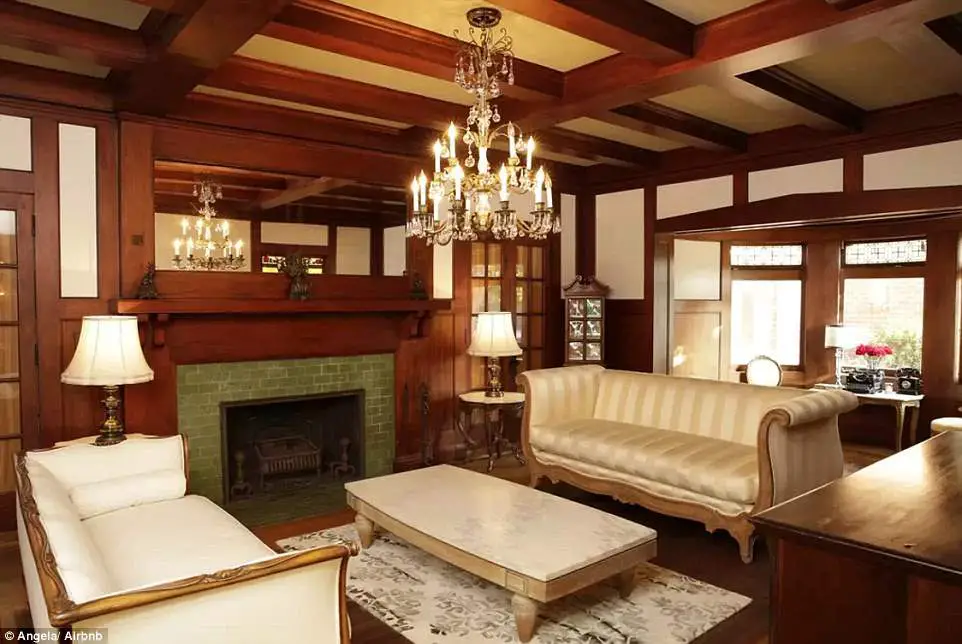 According to the home's Airbnb page, the Alfred Rosenheim Mansion can accommodate "16 plus", with nine bedrooms and four-and-a-half bathrooms. Airbnb users can book either the entire house or selected "apartments" within, and can expect amenities like Wi-Fi, a washer/dryer unit, cable, free parking and kitchen access.
If you decide you want to Airbnb it with hopes of coming across the Infantata or Evan Peters in a gimp suit you'll probably be disappointed. As road-trippers reported, despite the mansion's ghoulish past residents, there are no reports or stories of any actual ghostly activity on the premises.
The famed home, which has also appeared in shows such as The X-Files, Buffy the Vampire Slayer, and The Twilight Zone, is available to rent from Airbnb by clicking here for pricey $1,450 per night. Yikes!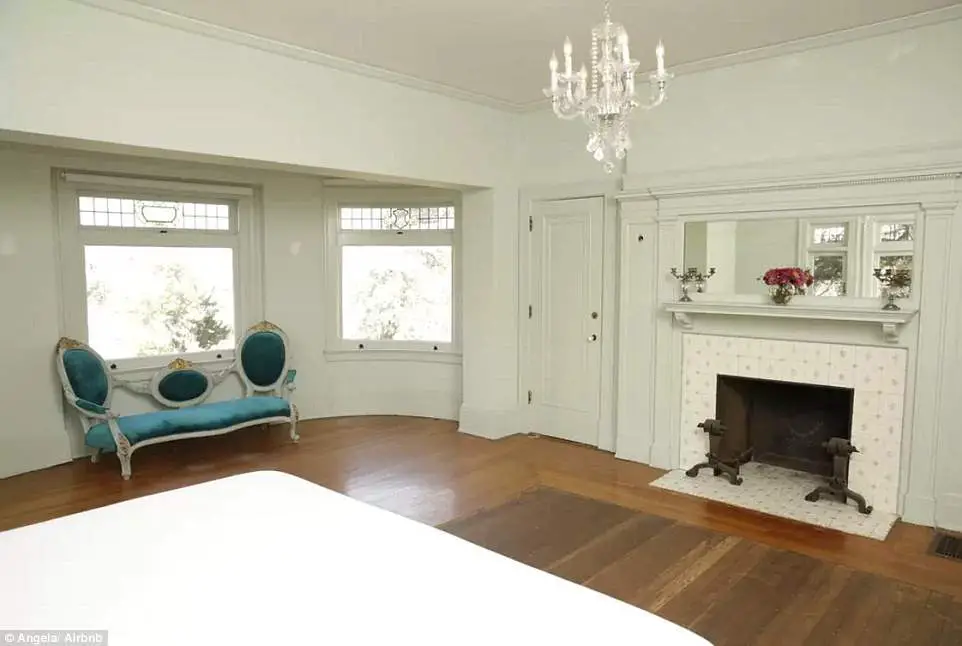 If you want to get a real taste of the hauntings featured in season one of AHS: Murder House, you can always trek up to Connecticut, home of the Bailey Mansion (picture featured below) — the actual inspiration behind the show's Murder Home. Purportedly once both a residence and a funeral parlor, the house was the site of a murder-suicide.