Over the past few weeks, more and more juicy details have been emerging, regarding the highly-anticipated, upcoming Hellraiser sequel, Hellraiser: Judgment. 
The flick is being housed at Dimension Films, home to legendary horror titles including the Scream series, The Crow and last year's It Follows. Special effects artist Gary Tunnicliffe, known from previous Hellraiser intallments, is stepping behind the camera while Paul T. Taylor is set to star as the iconic Pinhead, with A Nightmare On Elm Street's own Heather Langenkamp popping up in a cameo appearance. 
In an exclusive interview with Bloody Disgusting, Tunnicliffe revealed several interesting nuggets about the upcoming movie, finishing up by tantalisingly describing it as "Se7en meets The Cell".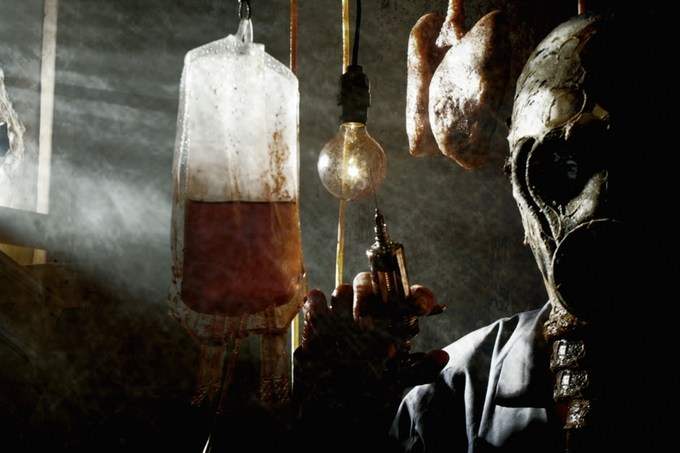 Keeping this in mind, the writer-director promised
Hellraiser: Judgement
will be a scary and disturbing thrill ride:
"We tried to make the main story (the serial killer story) as compelling as the Hellraiser/Hell elements. If we can make a film that will horrify and shock without all the Hell stuff…then hopefully we're on to a winner."
Fans who are apprehensive about how Judgment will fit into the universe originally created by Clive Barker can rest easy, as Tunnicliffe promised this is a Hellraiser movie through and through:
"This is very much a Hellraiser movie connected at the very core. It wasn't a script that was adapted in any way; this script was conceived, written and re-written as a Hellraiser movie."
However, he also hinted at some interesting changes, and timely updates, to the landscape, including how the infamous box might function in the modern day:
"It involves a new mechanism in conjunction with the box for the gathering of souls, and that introduces us to a series of new characters. But it still very much operates within the mythos of a 'world within our world' that I have always felt is the mainstay of Clive [Barker's] work."
Tunnicliffe also suggested that there will be some surprises along the way, particularly when it comes to the hierarchy in Hell:
"Hell actually has several factions and [the Cenobites] all have different looks. The Cenobites we have in the movie (Pinhead, Chatterer and the Stitch Twins) are the 'sharp end of the spear,' so to speak."
And, if you're worried Pinhead might go down the same route as our beloved Freddy Krueger, turning into a court jester of sorts, rest assured that won't be happening. The writer-director confirmed that he won't be taking any shit this time around:
"This is a very no nonsense Pinhead… no glib one-liners, he's a little leaner and a little meaner… Someone on set described him as the 'bad ass' version of Pinhead."
Aside from writing and directing, SFX specialist Tunnicliffe also oversaw the gore and make-up effects on Hellraiser: Judgment, noting they may have been a bit too realistic at times:
"Our lead actress almost passed out during one particularly traumatic scene… Three people left set during one sequence because they were going to throw up… I don't think it's so much the quantity of blood (or whatever fluid you're mimicking) but more the nature of the effects, the content and the context."
As for whether Judgement is a studio movie, rushed into development to make a quick buck, Tunnicliffe was quick to give Dimension props for allowing his macabre vision for the flick to flow freely:
"[The movie] has been made with the sensibilities and input given to a regular budgeted Dimension feature. [They] didn't just say, "Bang this out"; there was an intense development stage, several re-writes and amazing input and guidance on casting, etc. Initially I pitched two concepts: Hellraiser: Judgment and a second idea called Hellraiser: Enter Darkness… The latter of which was a much more linear, 'Hollywood'-style horror movie. [Dimension] was very cool and extremely supportive about going with the riskier 'Gilliam-esque, del Toro, Barker, Cronenberg, Fincher' tone, instead of the more mainstream idea."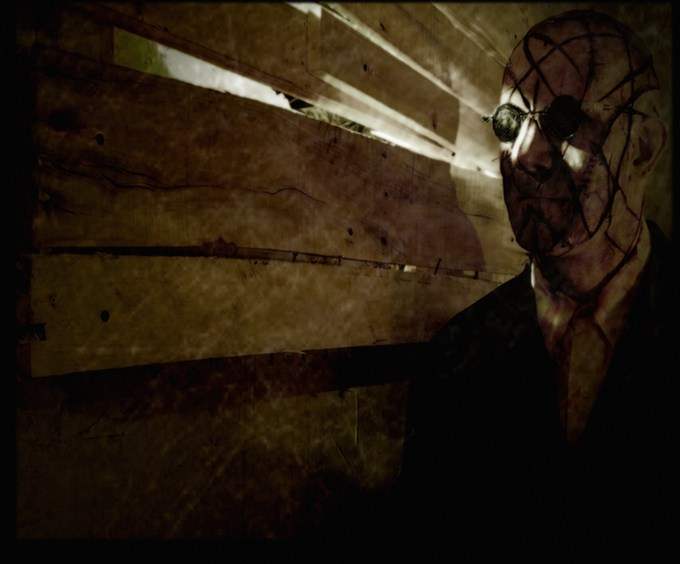 Plot details are mostly hush-hush right now, but what we do know is Hellraiser: Judgment will follow a couple of police detectives on the hunt for a particularly inventive serial killer. After joining forces with a female officer, they find themselves drawn into a maze of otherworldly horrors that lead them, presumably, straight to Pinhead himself.
Hellraiser: Judgement has no set release date at this juncture. Stay tuned to the site in the coming months, as we will continue to bring you more details on this project as they're announced.