In 1985, a band of Colombian missionaries agrees to allow renowned war photographer Avery Taggert (Zoë Bell) to travel with them. Although many bands of missionaries dislike journalists, this group led by "El Guero" (Nacho Vigalond0) has agreed to invite the award-winning photographer to document the truth of what they are doing. …So long as it is his version, of course.
When Avery witnesses, and manages to photograph El Guero committing an atrocity which isn't in line with the friendly persona he puts on when in her presence, she knows that he will do anything to destroy the proof of his actions–and any witnesses.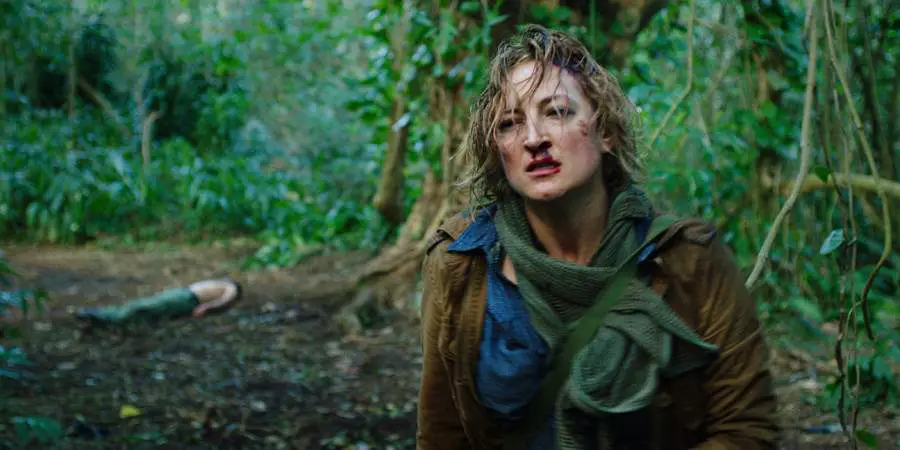 Suddenly, the photographer finds herself running through the Colombian jungle from a band of fighters who want nothing more than to see her dead. She came to document the truth, but she never could have imagined what telling it would cost her.
Camino is an excellent film. The plot blurb alone promises action and hints at violence, two things many good horror flicks can't go too long without. Although it is marketed as an action, adventure, and thriller the intensity and frequency of violence depicted make it a film that horror fans will undoubtedly appreciate.
Zoë Bell is fantastic in the lead role of Avery Taggert. The stuntwoman turned actress has appeared in numerous Quentin Tarantino films, and it is her powerful portrayal of Avery that makes the film believable. From light scenes which occur before Avery takes the assignment to scenes where the photojournalist is fighting for her life, Bell played the character authentically. Sheila Vand, The Girl from A Girl Walks Home Alone at Night, plays one of the missionaries who pursues Avery through the Colombian wilderness. Nacho Vigalondo was an unexpected, but equally exceptional casting choice. His name likely sounds familiar because he has been part of several horror projects, though his contributions were off screen. He directed "A is for Apocalypse" in the popular anthology, The ABCs of Death, and also helmed the "Parallel Monsters" segment in V/H/S Viral. His experience directing, producing, and writing in the horror genre made him a wonderful candidate to play the charismatic psychopath El Guero.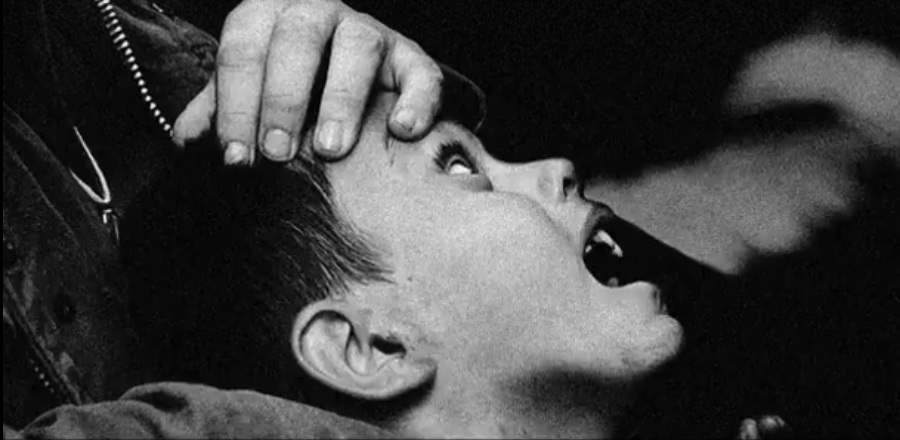 Overall, the movie is dark, both in terms of literal appearance and subject matter. The Colombian conflict of the 1980s was a time when guerrilla groups like the fictionalized one led by El Guero claimed to be fighting for the rights of poor Colombians. They claimed to want to protect citizens from a violent government through communism. With that real situation as a backdrop, this fictionalized account of what happens when people are corrupted and human rights are violated feels frighteningly real. Director Josh C. Waller has a variety of horror credits to his name including the recently released Cooties. Although that film has received mixed reactions, there are few negative things to be said about Camino. Everything from the pacing to the look and feel of the film is clearly tailored to build suspense.
One thing I loved about Camino is the way that it's unpredictable. The moment El Guero turns from benevolent leader to murderous tyrant serves as the turning point of the film, and is the only part which audiences will clearly see coming. Aside from that moment, viewers are subjected to blood and death–but without the predictability that we might expect from a film about someone not trained in combat fleeing from mercenaries. Although technically it is, in a lot of ways, a war movie, it doesn't feel like one. While the Colombian conflict provides context for the movie, it isn't the conflict between the missionaries and their government which takes a front seat. The focal conflict of the film is in some ways internal, and that makes this movie fall into a category all its own.
WICKED RATING: 6.5/10
Director: Josh C. Waller
Writer: Daniel Noah
Stars: Zoë Bell, Nacho Vigalondo, Sheila Vand, Dominic Rains, Kevin Pollak
Theatrical Release: March 4, 2016
VOD & iTunes: March 8, 2016
Studio/Production Co: Bleiberg Entertainment, La Panda, Organically Grown Productions
Language: English
Length: 103 minutes
Genre: Action, Adventure, Thriller