As crazy as it is to be writing this, it would appear that things are finally moving forward on the long-mooted sequel to Bryan Bertino fan favourite The Strangers. There's been precious little info since the summer but now, out of nowhere, we have a teaser trailer (and poster) to pore over.
Courtesy of EW, the one-minute clip gives a taster of what's to come in The Strangers: Prey At Night (is that title a play on words or?). Suffice it to say, it's not hospitality and good tidings.
Aviron Pictures is set to release the flick on March 9, 2018. Martin Henderson (The Ring), Christina Hendricks (The Neon Demon), Bailee Madison (Don't be Afraid of the Dark), and Lewis Pullman (Aftermath) star. Hendricks, Madison, and Pullman will appear as a family on a cross country road trip who take refuge in a trailer park, only to find that they are being targeted by a trio of malevolent 'strangers'.
As for who will be behind the creepy and iconic masks, we know that the titular villains will be recast from the original with Emma Bellomy set to star as Dollface, Lea Enslin as Pin-Up Girl and Damian Maffei as The Man In The Mask.
Bertino (who wrote and directed the 2008 original) and Ben Ketai penned the screenplay with Johannes Roberts, who directed gnarly shark thriller 47 Metres Down, at the helm.
The premise for the sequel is as follows:
A family's road trip takes a dangerous turn when they arrive at a secluded mobile home park to stay with some relatives and find it mysteriously deserted. Under the cover of darkness, three masked psychopaths pay them a visit to test the family's every limit as they struggle to survive
Check out the teaser for yourself below. The first shot of The Man In The Mask rolling up is a bit, er, goofy to say the least but it has a nice tension and sense of place to it.

EW also has a sneak look at the poster which, all things considered, is pretty rad. Even if the movie sucks, we will always have the majesty of this poster.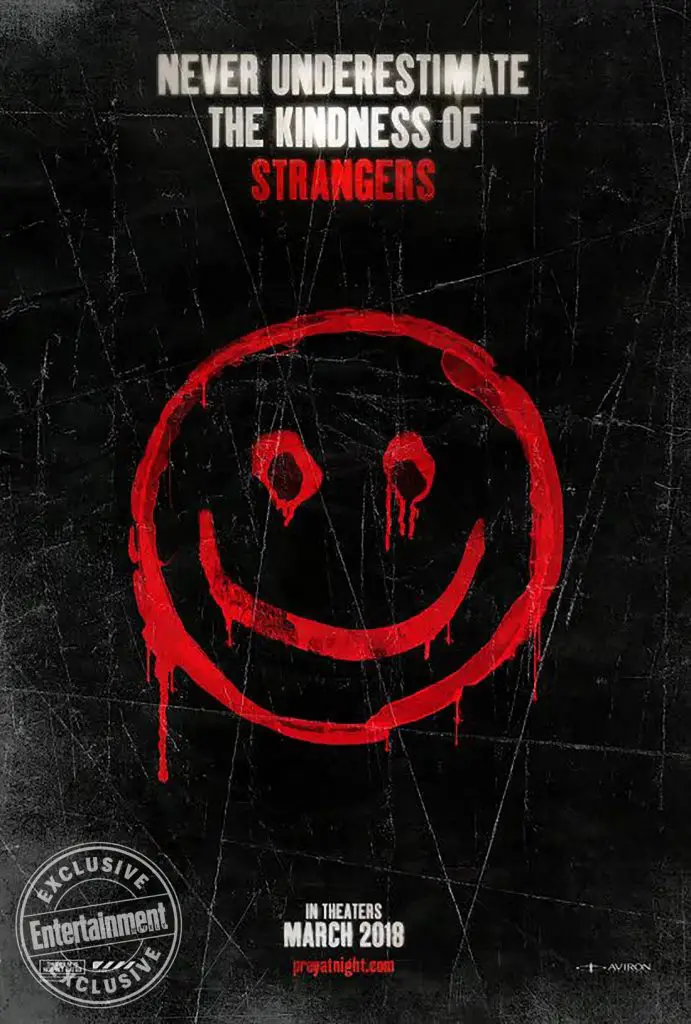 Not a bad midweek surprise all round.
Stay tuned to Wicked Horror for more news on The Strangers: Prey At Night as it becomes available.