Halloween may be over, but there is still an abundance of horror films, new and old, to pick from on all the numerous streaming services. Whether it be The Haunting of Bly Manner on Netflix, Bad Hair on Hulu, Host on Shudder or Apple TV+'s Servant, there is something for everyone. If you like monster-focused short films, Crypt TV is worth giving a look. One of their newest projects is Kinderfanger, a supernatural mystery drama currently airing every Friday on Crypt's FB Watch page @CryptMonsters.
While there, another popular Crypt TV title to watch is Water's Edge, which makes one ask the questions: What do we become after death? Can we transform into something more monstrous? To highlight these projects, we spoke with cinematographer and 3D previs specialist Andrey Nikolaev about his work on Water's Edge, as well as some other horror projects. Read the exclusive interview below.
Wicked Horror: For people that aren't familiar with Crypt TV's Water's Edge, how would you describe it?
Andrey Nikolaev: I'd describe it as a monster's story told by its father. The official synopsis is: After losing her mother, Lexi and her father retreat to an isolated cabin to withdraw from their sorrow…but what do we become after death? Can we transform into something more monstrous?
Wicked Horror: What factors went in to deciding if you should use a handheld or steady cam for Water's Edge?
Andrey Nikolaev: When you use a steady cam the shots tend to be more objective. The director of Water's Edge, Lena Tsodykovskaya, and I decided to go handheld to create emphasis on subjective perception of the characters.
Wicked Horror: What shot in Water's Edge was the most difficult to film?
Andrey Nikolaev: The shot when Roy finishes cutting meat and goes to check the monster. It was a relatively long moving shot with difficult choreography. Roy had a lot of marks that he had to land for everything to line up properly.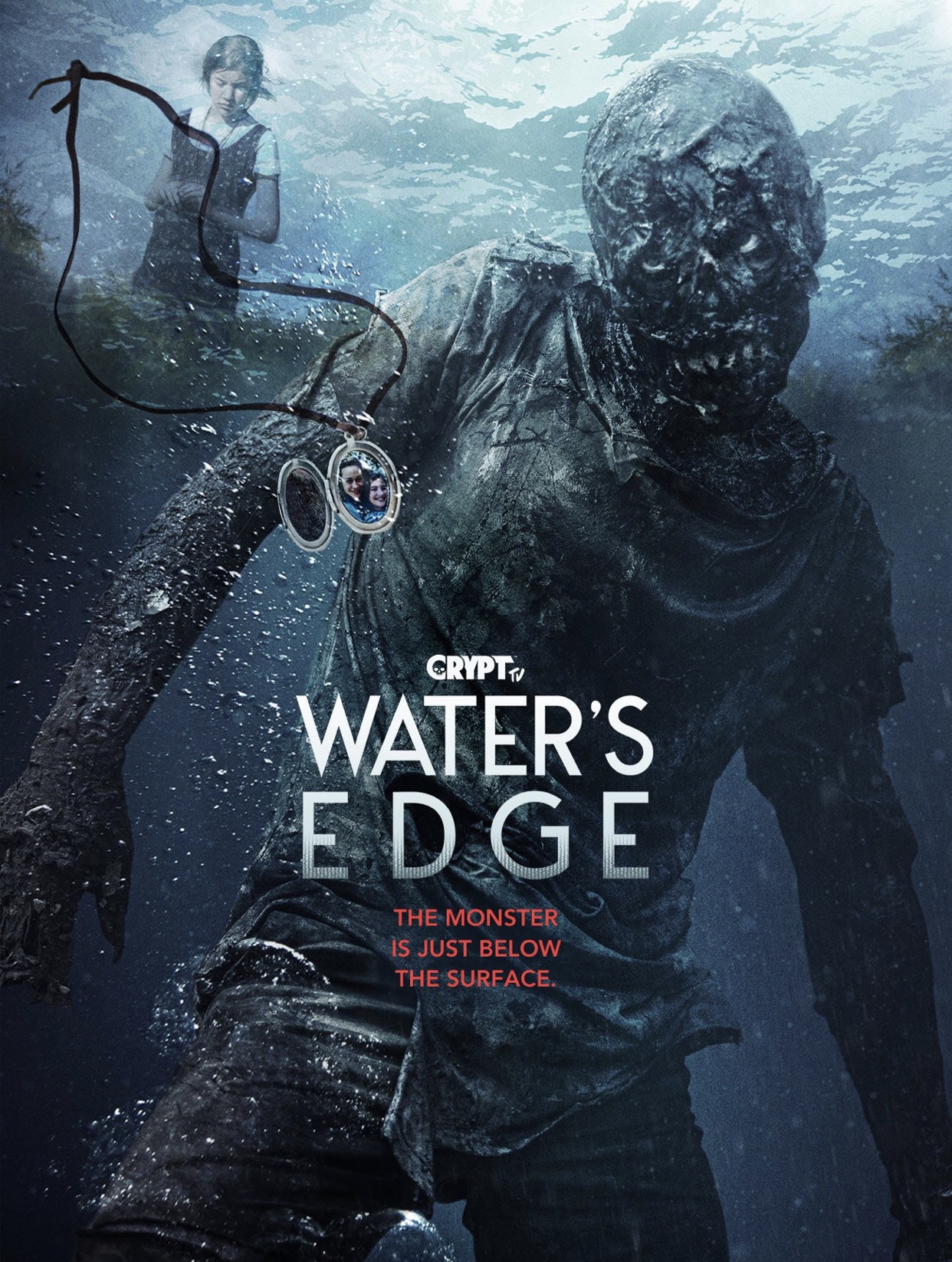 Wicked Horror: You have worked on both horror and non-horror projects. When working on a horror film, is there a different set of guidelines you bring to the table?
Andrey Nikolaev: Actually not. It's really the story what matters the most. I would shoot a scene the same way regardless the genre.
Wicked Horror: What stands out to you most when looking back at Water's Edge?
Andrey Nikolaev: The challenge of shooting handheld 5 days straight with an extremely heavy lens. It was worth it though. Looking back at the film, we definitely achieved the look we were going for.
Wicked Horror: When Roy is laying on the ground in the cabin, there are a lot of objects obscuring the viewers gaze of him. Why was this done? To create more uncertainty?
Andrey Nikolaev: That was the concept of the scene. We did it to add more intimacy, to leave Roy and Lexi alone for this touching moment.
Wicked Horror: You also worked on the psychological horror film, The Bride. How was your experience different on The Bride then Water's Edge?
Andrey Nikolaev: The Bride was a huge feature film with relatively huge budget. There were much more pressure and responsibility. That was the first feature film I worked on, and the first scene we shot was night exterior with 50 background actors. So I decided to learn how to do 3D previs, to pull off this scene without any delays.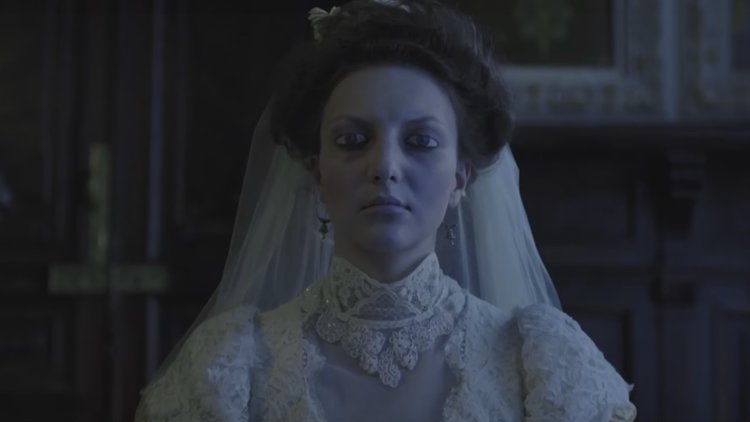 Wicked Horror: Some of The Bride takes place in the 1800s. Did this affect your approach at all?
Andrey Nikolaev: Yes, I decided to use different filtration on the lenses to achieve a more vintage look. I also used a quite common technique of separating temperature of the scenes: past is warmer, present is cooler.
Wicked Horror: Do you have a favorite shot from that film?
Andrey Nikolaev: The long shot of the main character first admiring the house. We got lucky with the weather and the house looked quite mysterious in that shot.
Wicked Horror: What are some of your personal favorite horror films?
The Vvitch, The Lighthouse, Midsommar