It's easy to forget that the monsters in horror movies boil down to nothing more than actors and make up, especially if you were terrified of them as a child. But there is nothing like a behind the scenes photograph to remind us that the horror icons we grew up terrified of are every bit as human as you or I. Here are some of the most surprising, shocking and funny examples of famous movie monsters caught off guard and out of character when the cameras were not rolling.
Pinhead holds a baby on the set of Hellraiser III
Here's Doug Bradley in full costume and make-up, taking a break during the hectic L.A. filming of Hellraiser III to hug a justifiably uncomfortable baby.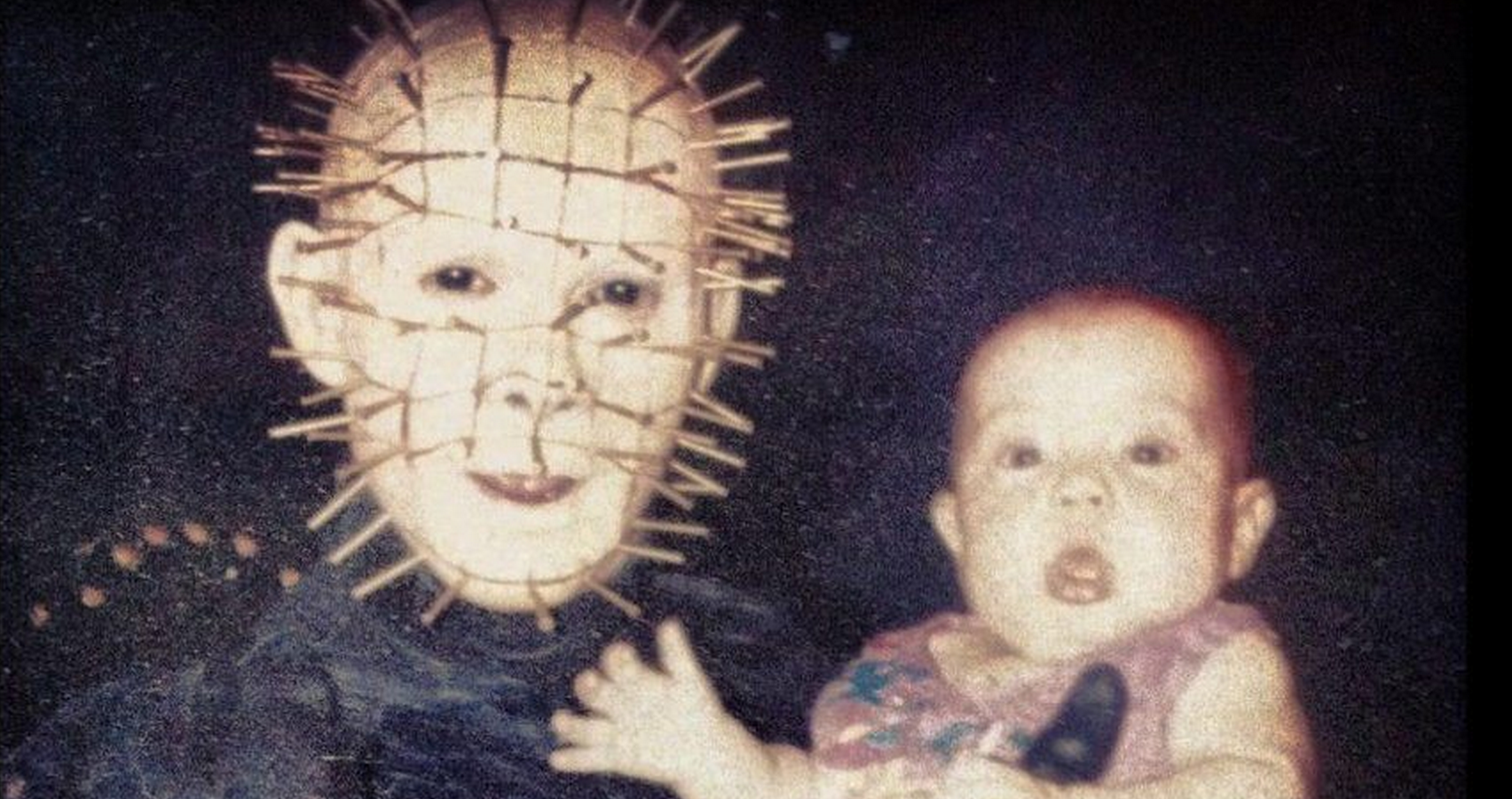 The Monster takes a tea break on the set of Frankenstein 
Here's the legendary Boris Karloff taking a break during the filming of James Whale's first Frankenstein feature for Universal Pictures.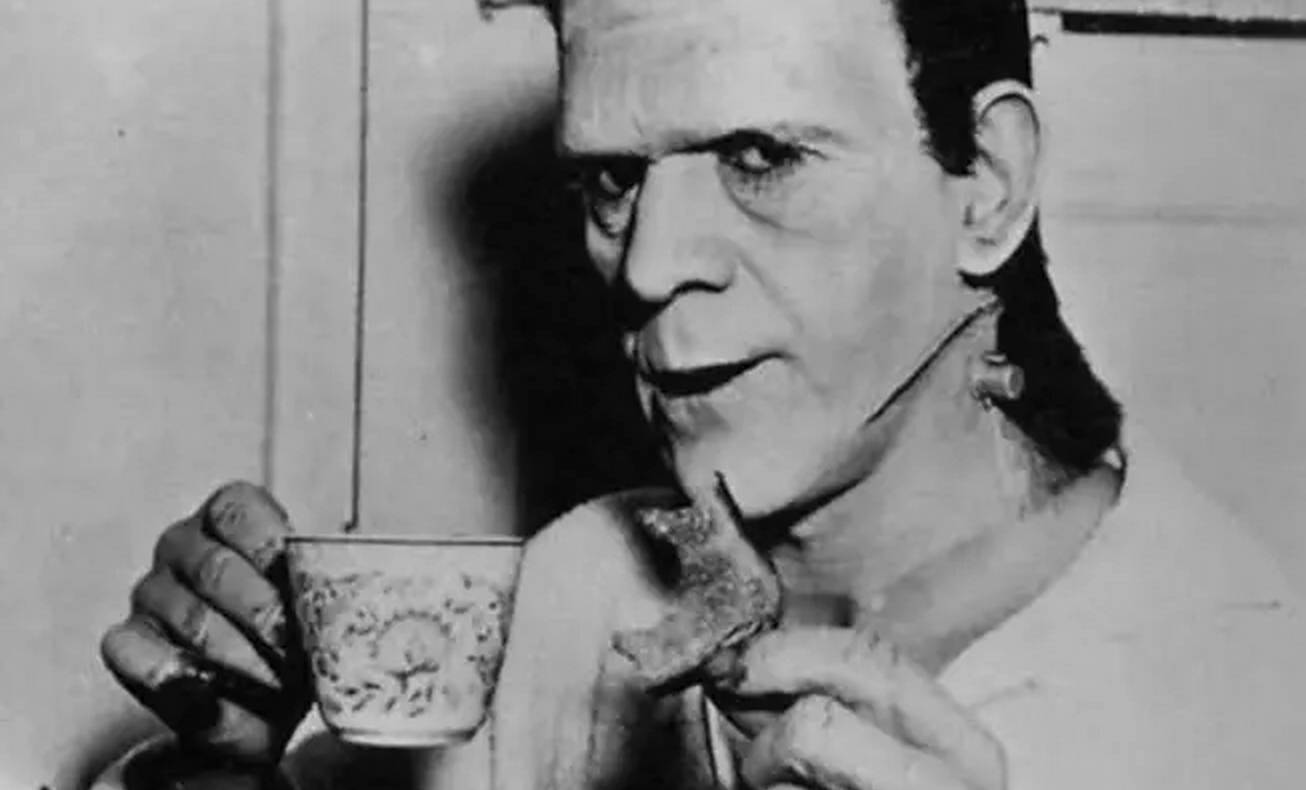 King Kong and Godzilla on the set 
Here, the two titular monster titans take a break from fighting one another to battle their director on the set of King Kong vs. Godzilla. 
Lance Henriksen and Pumpkinhead 
On the set of Pumpkinhead, Lance Henriksen and the demon appear to have finally sorted out their problems. Turns out they have a lot in common.
Here, Pennywise the dancing clown, or his alter-ego Tim Curry, takes a break to smoke a cigar on the set of 1990's It.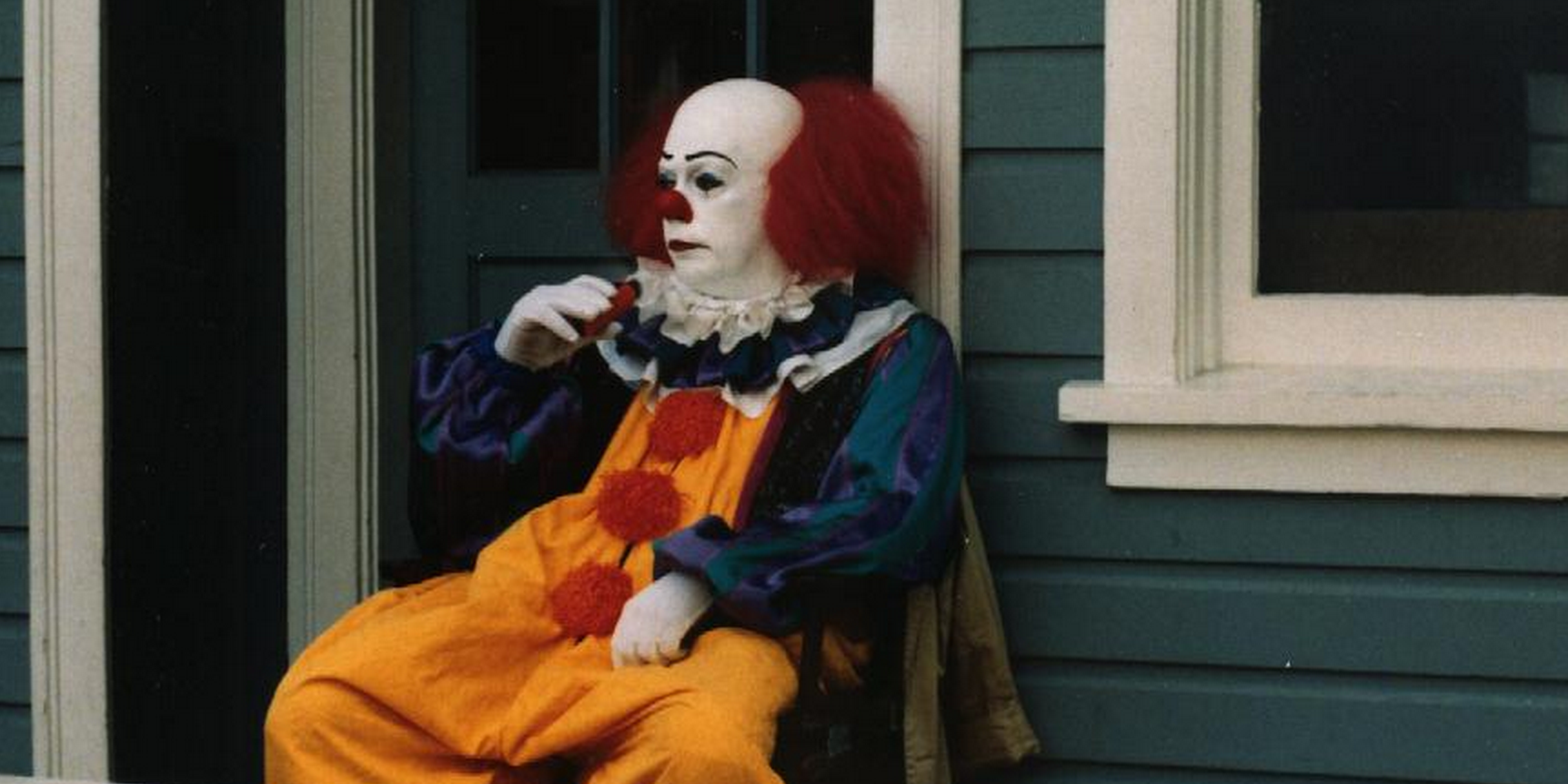 Michael Myers licks his knife on the set of Halloween II
Michael Myers actor Dick Warlock goofs around and licks his knife in this candid shot from the set of Halloween II (1981).
Freddy Krueger takes a stroll on A Nightmare on Elm Street 2
Freddy goes for a walk in the park and takes a seat on a bench during the filming of A Nightmare on Elm Street 2: Freddy's Revenge. 
The Tall Man gets his hair pulled on the set of Phantasm II
The dummy made for the Tall Man's demise in the horror sequel Phantasm II gets some finishing touches.
Jason gets behind the camera on Friday the 13th Part VI
Jason Voorhees takes over control of the movie (presumably demanding final cut) and gets behind the camera on Friday the 13th Part VI: Jason Lives.