A series of images from the infamous raft death scene in Jaws have hit the net and they depict a much more gruesome demise for young Alex Kintner (Jeffrey Voorhees) than what made it in the finished version of the film. In the scene that made the final cut, the violence is largely implied, rather than spelled out. We see the titular shark approaching the boy on the raft and then the water turns blood red but we don't really get a good look at the attack, more so than the aftermath. The recently uncovered images show an alternate version of Alex's death scene where the audience would have actually seen the great white snacking on the boy's corpse.
The documentary The Shark is Still Working (which was included on the film's Blu-ray release) explains that a dummy of Jeffrey Voorhees was created to stand in for the child actor during his onscreen demise. Interestingly enough, this particular footage was not overseen by Spielberg. It was captured by second-unit director Joe Alves. A series of black-and-white stills from the unused footage are featured below. Check them out and let us know your thoughts in the comments section provided.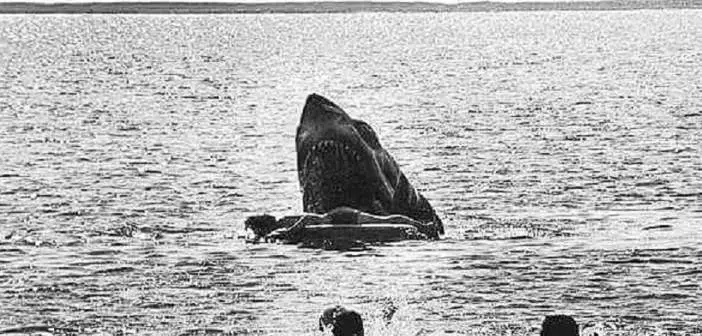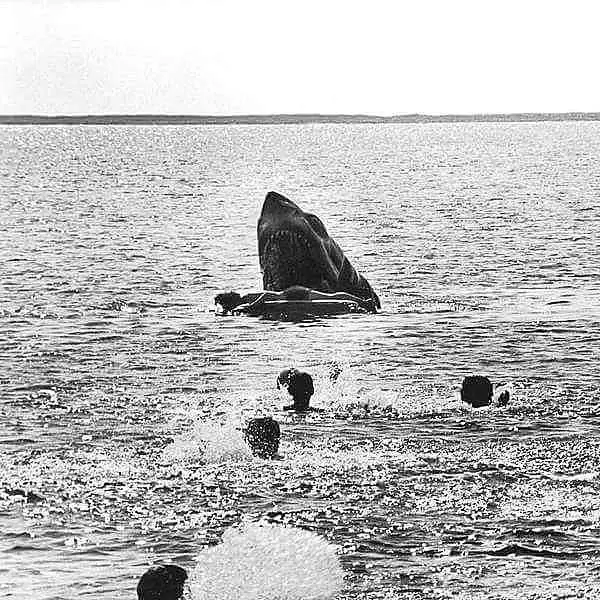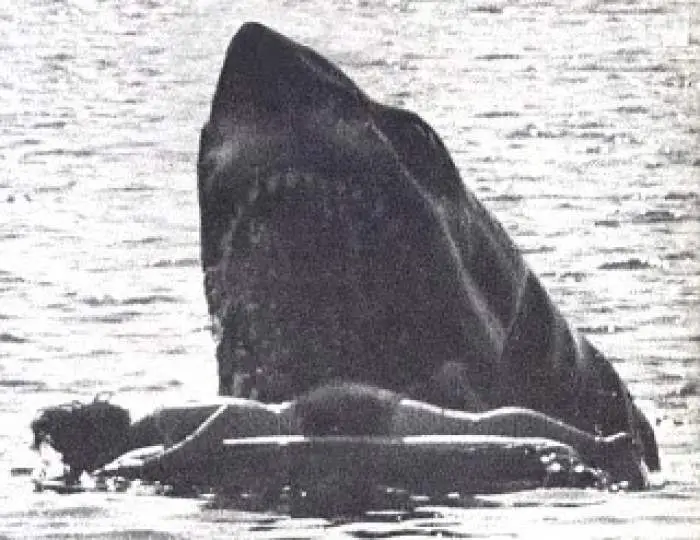 Thanks to John at iHorror for the tip.