[soliloquy id="7829″]
The news just keeps rolling in for the fourth season of American Horror Story. The latest development finds a new American Horror Story one sheet making its debut. This latest round of promotional artwork will have you opening wide. Come inside and take a look!
The fourth season of the popular FX horror series will feature returning cast members Sarah Paulson as conjoined twins Dot and Bette Tattler,  Jessica Lange as Elsa Mars, Evan Peters as Jimmy Darling, Kathy Bates as Effil Darling, Emma Roberts as Maggie, and Angela Bassett as Desiree Dupree. The show has also added several new faces to the upcoming season.
American Horror Story: Freak Show will take place in 1950 in Jupiter, Florida, which was the home of an actual 'freak show' at that time. From the sound of it, the series may be loosely based on some actual events that occurred at the Jupiter 'freak show' – which was among the last freak shows in existence in the US.
With the October 8th premiere now less than a month away, we should be seeing more and more promotional material popping up. We will continue to keep you apprised as we learn more. Stay tuned for the latest on American Horror Story: Freak Show and all of your favorite genre film and series related news.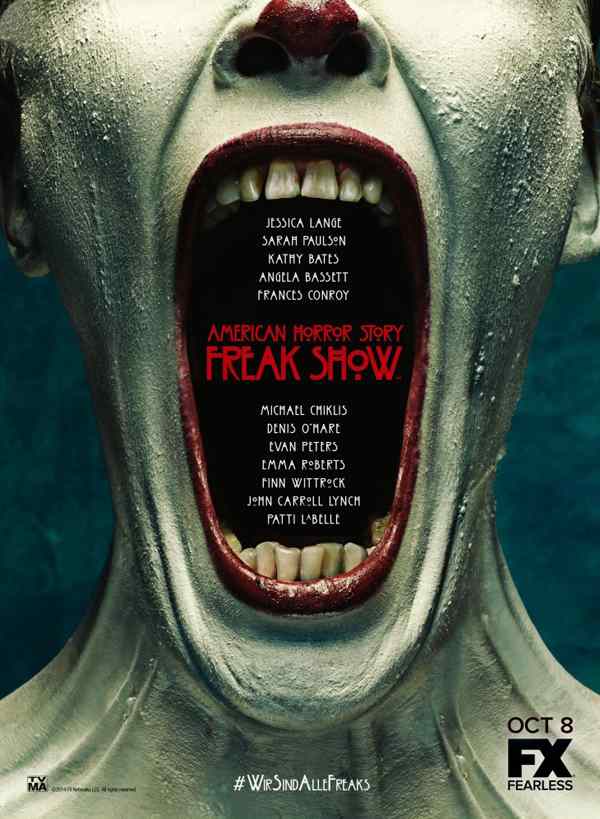 https://en.wikipedia.org/wiki/American_Horror_Story:_Freak_Show