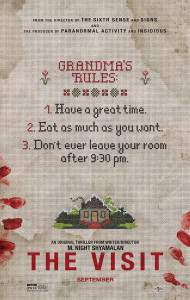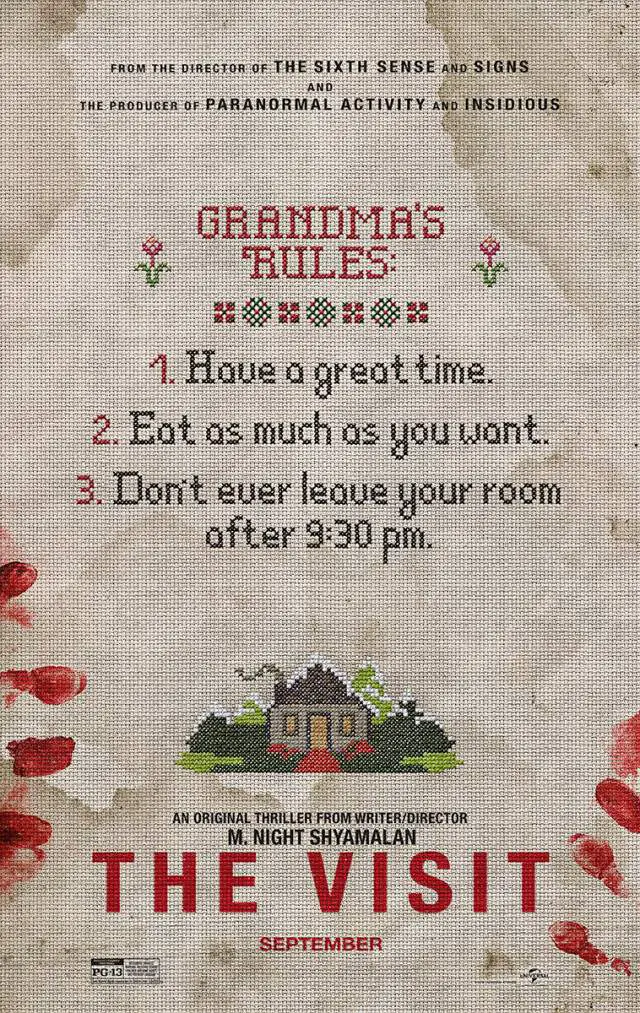 Following on the heels of a poster debut, we now have an official trailer for M Night Shyamalan's
 The Visit
to share with you. The film is both written and directed by Shyamalan. It features an ensemble cast that includes 
Kathryn Hahn
, Ed Oxenbould, Olivia DeJonge, Deanna Dunagan, Erica Lynne Marszalek, Peter McRobbie, Benjamin Kanes, Jon Douglas Rainey, Brian Gildea, Shawn Gonzalez, Steve Annan, Richard Barlow, and Michael Mariano.
You can check the film out in the fall of 2015 but in the meantime, scope the newly debuted trailer in the player below! And be sure to let us know your thoughts in the comments section.
"A brother and sister are sent to their grandparents' remote Pennsylvania farm for a week-long trip. Once the children discover that the elderly couple is involved in something deeply disturbing, they see their chances of getting back home are growing smaller every day."
The film is currently slated to hit theaters September 11, 2015. Stay tuned to the site between now and then for more announcements about the project as they are made.