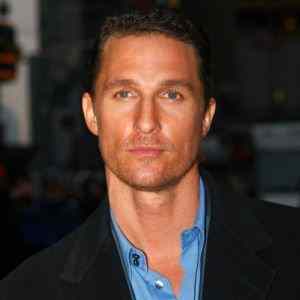 The Fault in Our Stars director Josh Boone will be adapting Stephen King's apocalyptic masterpiece novel
The Stand
with not one, but a four-part epic feature.
In August there were rumors that Matthew McConaughey was being considered to take on the part of the nefarious Randall Flagg, and it's looking like those rumors will be realized.
Flagg has been a recurring character in much of King's work, sometimes appearing in different guises, but he first appeared in his 1978 novel The Stand and then became the primary antagonist of his serialized The Dark Tower.
The Stand is a story of good versus evil after a virus wipes out most of the American population. It features dozens of characters (including such memorable ones as the Trashcan Man and Mother Abigail) and overlapping storylines running over many years as it tells of a group of survivors fighting the Antichrist-like Randall Flagg.
Jamey Sheridan played the role of the character in the 1994 television mini-series directed by Mick Garris, and Flagg has been brought to the comics in recent years with Marvel adaptations of both King works.
Following his Oscar win for last year's Dallas Buyer's Club, as well as this year's hits True Detective and most recently, Chris Nolan's Interstellar, Matthew McConaughey has become quite the Hollywood hot commodity.
Oscar-winning McConaughey is a great choice for the role, but is there anyone you feel could portray Flagg, aka The Walking Dude, aka The Dark Man, aka The Ageless Stranger better than McConaughey? Let us know your thoughts in the comments box below!