It's Friday and you know what that means: It's time to figure out what you'll be binging during the upcoming week. Welcome back to New on Netflix! The streaming giant's horror department has always been a mixed bag. However, I'd say they've really stepped up their game in the last couple of years with the release of amazing, essential watches. We've been treated to must see original programming like The Haunting of Hill House, Velvet Buzzsaw, Hush, and some of the classics we all know and love.
This week we have a documentary series that will delve into the work of an important organization so let's jump in to what's coming to Netflix the week of April 10th, 2020!
The Innocence Files
On April 15th the nine episode docuseries The Innocence Files will highlight the work and origins of The Innocence Project. It will also unravel the mishandling and deceit of eight cases and the impact these potentially wrongful convocations have had on the victims as well as their families.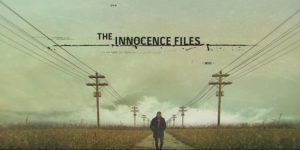 Follow us on social media! Twitter, Facebook, Instagram, and YouTube.