It's Friday and you know what that means; time to invest in some blackout curtains so that pesky sunlight can't bother you- Welcome back to New on Netflix, your weekly update on the spooky films and TV shows added to Netflix's library. The streaming giant's horror department has always been a mixed bag. However, I'd say they've really stepped up their game in the last couple of years with the release of amazing, essential watches. We've been treated to must see original programming like The Haunting of Hill House, Velvet Buzzsaw, Hush, and some of the classics we all know and love.
As we enter a new month we have a lengthy list for you to choose from!
Dead Again in Tombstone
Arriving May 1st is the zombie old western flick Dead Again in Tombstone.  Guerrero, a gang leader who gets double-crossed by his fellow gang members, returns from the dead once more to protect a stolen relic from falling into the hands of a gang of soldiers, which will ultimately cause hell upon earth.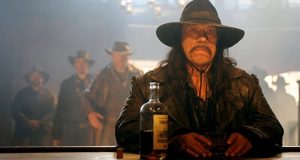 Resident Evil: Afterlife & Resident Evil: Extinction 
Also arriving May 1st is Resident Evil: Afterlife & Resident Evil: Extinction. Follow Alice as she continues her battle against the Umbrella Corp., rounding up survivors along the way. Joined by an old friend, Alice and her group set out for a rumored safe haven in Los Angeles. After being captured by the Umbrella Corp., she receives genetic alterations that leave her with superhuman abilities. After escaping she hides out in the Nevada desert and is joined by some former cohorts to eradicate the virus that threatens to turn every human on Earth into a zombie.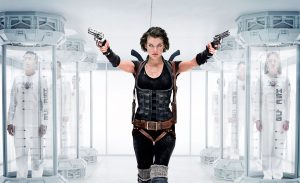 Scarface
When Cuban refuge Tony Montana arrives to Miami in the 1980's he is penniless. He then goes on to be a vicious drug lord who murders anyone who stands in his way. But increased pressure from the police, wars with Colombian drug cartels and his own drug-fueled paranoia serve to fuel the flames of his eventual downfall. Scarface will be available on Netflix on May 1st.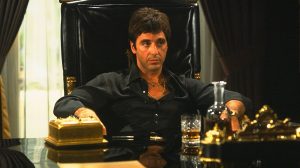 The Darkest Hour
Set in Moscow, The Darkest Hour follows five stranded travelers who fend off an alien race who comes to Earth to steal the planet's power supply. The Darkest Hour will arrive on Netflix on May 1st.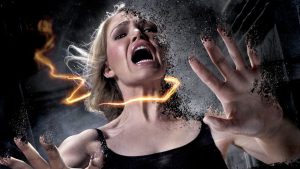 The Lovely Bones
Based on the novel of the same name, The Lovely Bones follows 14 year old Susie Salmon who, after being brutally murdered, watches her grief stricken family from heaven. She's also keeping tabs on her murderer. As she observes their daily lives, she must balance her thirst for revenge with her desire for her family to heal. The Lovely Bones will be available on May 1st.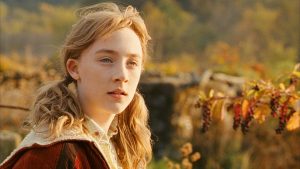 Zombieland
After a virus turns most people into zombies, the world's surviving humans remain locked in an ongoing battle against the hungry undead. Four survivors- Tallahassee, Columbus, Wichita and Little Rock- follow a strict list of survival rules and zombie-killing strategies as they make their way toward a rumored safe haven in Los Angeles. Zombieland will also be available on May 1st.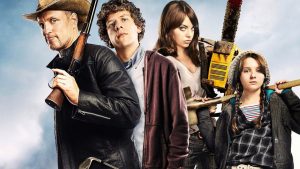 Hangar 1: The UFO Files (Season 2)
The second season of Hangar 1: The UFO Files arrives on May 2nd. The docu-series interviews researchers who provide and add context and clarity to UFO mysteries and conspiracy theories as they unpack clues in a trove of files covering decades of sightings.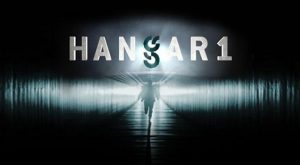 The Clovehitch Killer
The work of a serial killer hits too close to home for a picture-perfect family. When Tyler finds a cache of disturbing images in his father's possession, he begins to suspect that the man he trusts most in the world may be responsible for the murder of 13 girls ten years prior. Check out The Clovehitch Killer on May 4th!
Framing John DeLorean
Arriving May 5th is the documentary Framing John DeLorean that follows extraordinary life and career of controversial automaker and potential con-man John DeLorean.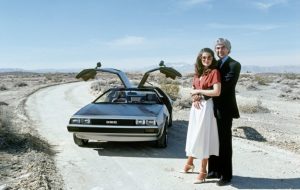 The Sons of Sam: A Descent into Darkness
True crime docuseries The Sons of Sam: A Descent into Darkness arrives on May 5th. It follows journalist Maury Terry, who became convinced that the Son of Sam murders were linked to a satanic cult.