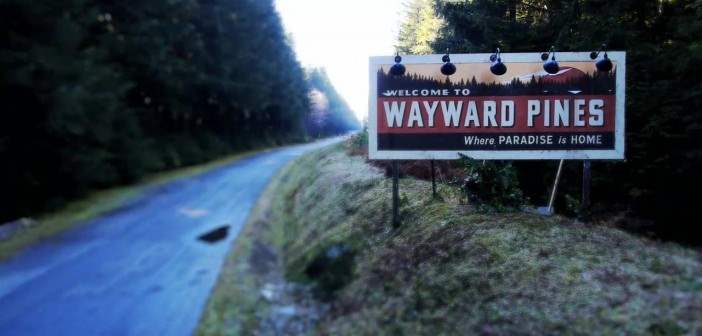 We have just learned the premiere date for Fox's second season of Wayward Pines. We also have new casting details, info on who is returning from season one and much more!
The series' second season will premiere on Fox May 25, 2016. Melissa Leo and Carla Gugino will reportedly be reprising their roles as Nurse Pam and Kate Hewson, respectively. Also returning from season one: Terrence Howard, Carla Gugino, Toby Jones, Tim Griffin, Shannyn Sossamon, and Charlie Taha. Djimon Hounsou, Jason Patric, Kacey Rohl, Josh Helman, and Nimrat Kaur will also feature.
The show was announced as a limited series, with only one season planned, so it's a little surprising for it to be renewed for a second season. But the series was a ratings hit and that's usually all it takes for a second season of anything to be greenlit.
The show's first season centers around a special agent (Matt Dillon) who travels to Wayward Pines, Idaho in search of two secret service agents that have gone missing. While there, he discovers that there is a conspiracy behind the seemingly quaint town that may keep him from ever getting out alive.
Season two will reportedly pick up directly where season one left off, with the town in a major uproar. The residents have different ideas on what must be done to preserve the human race and that leads to serious conflict.