With many hours of entertainment at our fingertips, it's pretty easy to settle in for something on a favorite streaming service. I found several films in 2022 rewarded me for seeking them out. Edging out of a viewing comfort zone can bring other benefits too. I noticed a few emerging modifications to familiar tropes this year. 
Barbarian
I'm often a bit reluctant about films that make me cover the same ground twice. I need an extra nudge to get excited about even something like Run, Lola, Run (1998). That flick rewinds but offers kinetic payoffs. Happily I didn't know much about Barbarian going in. I just had a sense it had earned some buzz when I hustled out to a local theater.
I was pleasantly surprised to find it didn't exactly repeat itself as its structure was revealed with new or non-linear angles.
The opening portion of the film is its most unsettling. Scenes earn edge-of-the-seat attention and generate uneasiness before Barbarian breaks into backstory and delivering a brutal slasher experience with gross-outs and a surprising antagonist.
First off, when Georgina Campbell discovers in the middle of a dark and rainy night that she and Bill Skarsgard have booked the same airbnb in a deteriorating Detroit suburb, I got worried for her. The film kept me guessing and kept me rooting for her survival. She's sharing digs with the man that plays Pennywise after all. Are his intentions as sweet and earnest as they seem? What about Justin Long?
Barbarian progresses through Stephen King's levels of terror from Danse Macabre. It varies the doses, chilling with psychological terror, hitting  with shocks and gore  and compensating for the reveal of the "monster" with twists and thrills. It's a worthy effort to keep you reeling.
The Invitation
The intriguing trailer and its promise of a modern take on the vampire Gothic lured me to the theater. The disappointment is that the subtle clues will scream loudly to horror aficionados, especially those with a soft spot for vampire Gothic. However, The Invitation still offers perks for viewers, even with the surprises muted. Nathalie Emmanuel (Game of Thrones) is the big plus in a leading role as a restaurant worker who learns she might be heir to a British gentry fortune.
The Invitation's other virtue is a delightfully creepy British castle and some wonderfully unsettling supernatural hints before larger revelations. The biggest may be ho-hum, but the package overall is fun and glossy, and Hugh Skinner, who's such fun in comedies, offers  his own textured is he or isn't he a baddie turn. Man, don't trust 2022 love interests. 
See Also: Seven Movies that Prove Folk Horror Needs More Love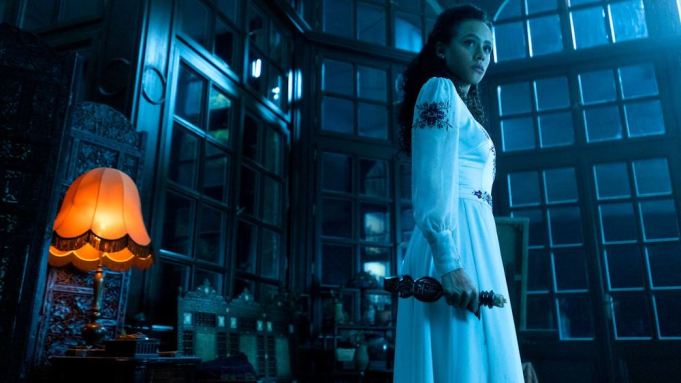 The Menu
This one walks a line between dark comedy and horror. To thumbnail it, it's suburban cinema horror instead of gritty grindhouse horror. With that said, The Menu serves up an escalating situation, a lean-in sense of mystery and a quirky heroine in Anya Taylor-Joy.
She brings a flavorful, feisty edge and street smarts to the final girl archetype.
Ralph Fiennes as the host and chef at a trendy, exclusive island restaurant. He's a villain with dimension, and what a maniacal gaze. Don't violate chef's rules and don't speak ill of the menu. 
Nicholas Hoult offers yet another spin on the developing date-you-might-not-want-to-trust archetype (We're up to three in this article alone).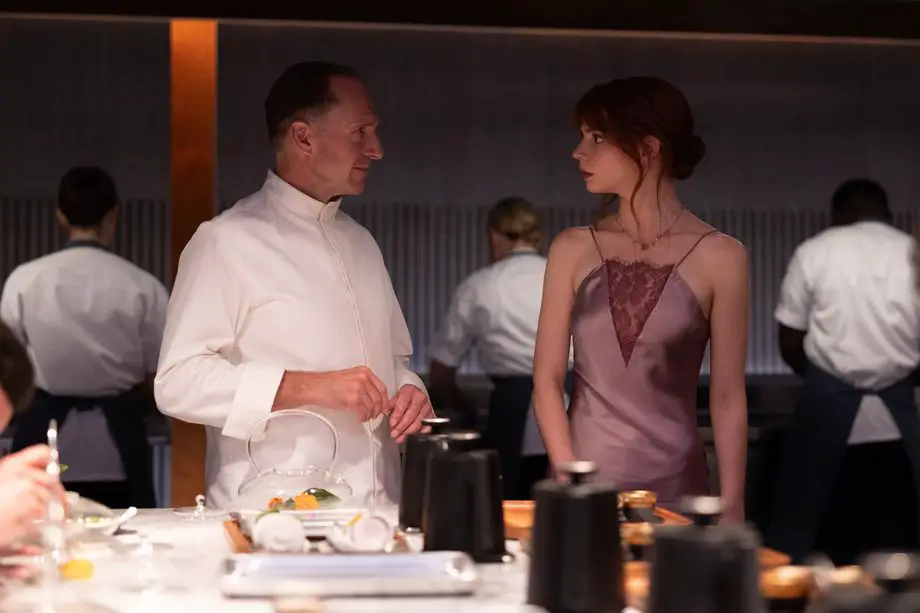 Significant Other
"Going out of the way to view" in this case means clicking to Paramount Plus for something other than Star Trek. Initially, Significant Other looks like a rehash of 2014's Honeymoon, but I was glad I stuck with it.
When Maika Monroe, as one half of a backpacking couple, disappears into the woods for a while and comes back acting strange, it might be more than any viewer expects.
If you're a Jake Lacy fan, especially because of his jerky privileged turn in  White Lotus, you'll discover extra dimensions from him here. The story rolls along and delivers turns and twists that make it worth sticking around.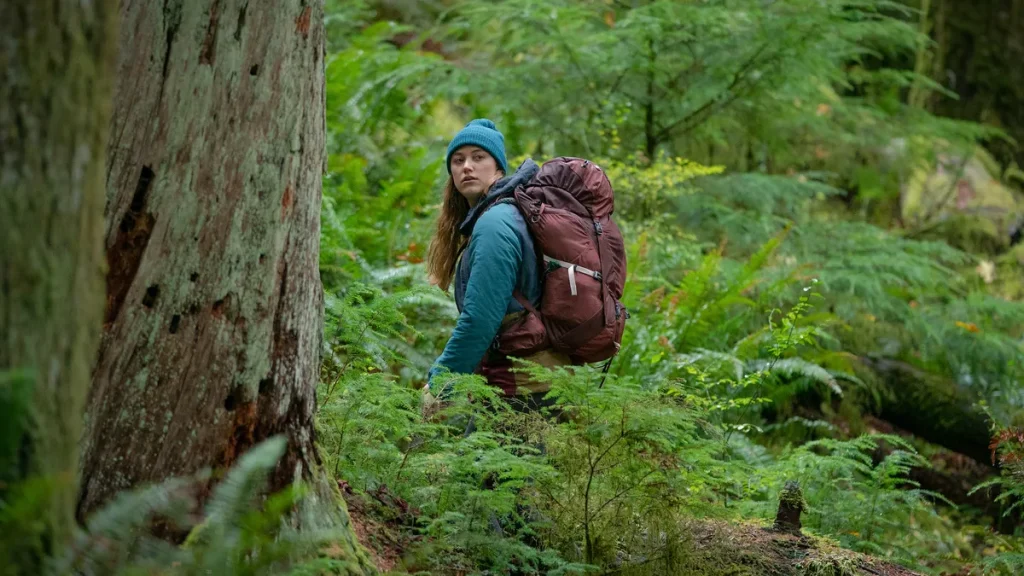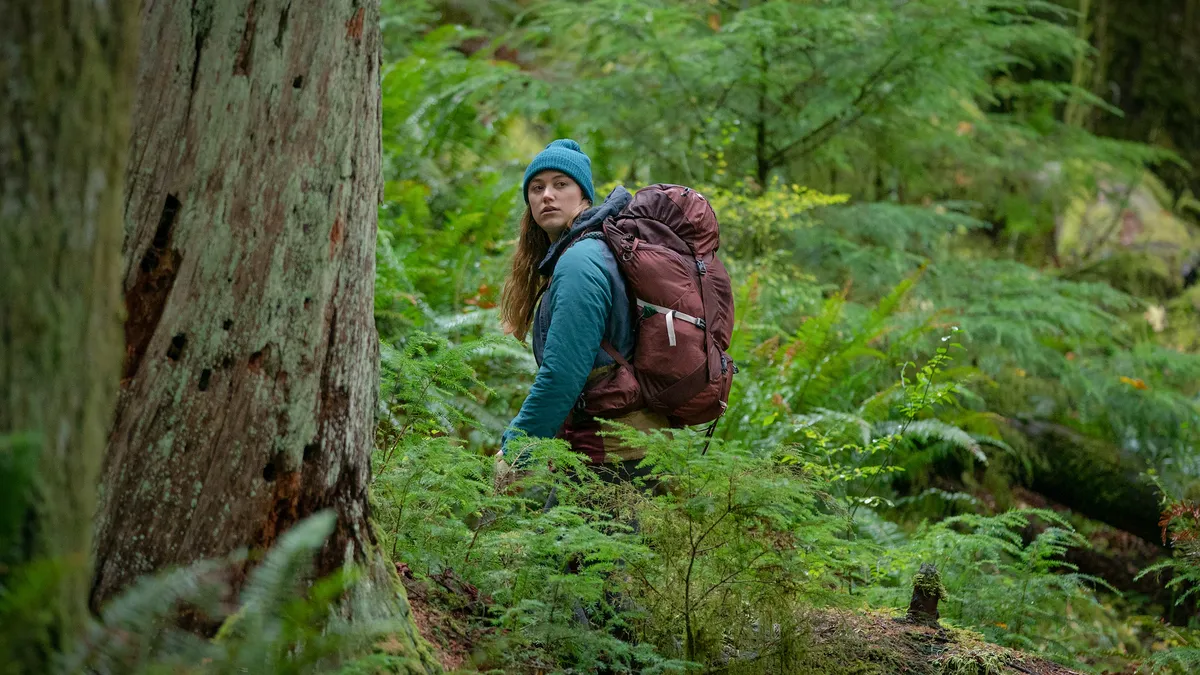 Fall
This one was a rental for me because I didn't notice it at my local cinemas, though I had hoped to catch it on the big screen. I have a healthy phobia of heights. I can't watch rooftopper videos on YouTube without sweating, and I viewed Joseph Gordon-Levitt's The Walk though slightly splayed fingers. It's precisely because of my uneasiness that I wanted to catch Fall.
The heights for me were never unbearable, but this single-location thriller finds new energy with a rock-climbing enthusiast and rooftopper daredevil trapped on a mega radio tower. Shazam's Grace Caroline Currey is memorable as the widow of a fellow climber out to disperse his ashes in a meaningful way. Trapped high after a ladder collapse means a torturous internal journey of discovery for her as well as the dire external situation. She and pal Virginia Gardner battle vultures, the elements, and occasionally each other.

A real sense of height peril is generated, and despite the film's length, things don't get boring. There's a chain of custody to some plot elements from a couple of other films. Mentioning which films would spoil, but despite familiar tropes and twists viewers might or might not detect, this is an elegant excursion.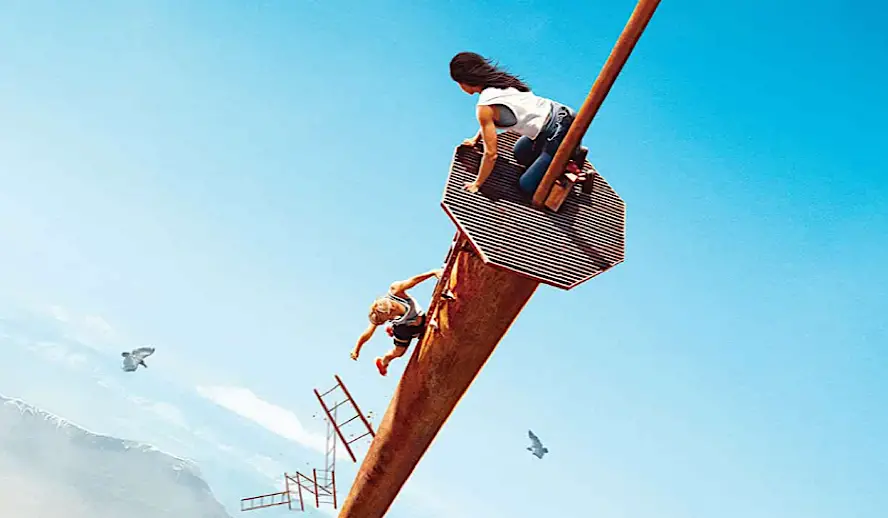 SEE ALSO: 10 Shocking, Twisted Horror Movies You'll Never Be Able to Unsee


X
This was a venture-out-to-the-theater flick for me because I'm a fan of Ti West. His film work always seems to find a new spin on horror tropes. X is no exception. Adult filmmakers mislead an elderly couple about lensing plans on their rural property, setting off a familiar slasher string of events.

Subtext and societal debate blend in to add luster to the overall production. Set in and shot somewhat like a '70s film, there's a hint of Texas Chainsaw and a touch of Friday the 13th with diverse characters. Been there, done that? Sure, but not quite like this.
As with The Menu, we get an inversion of the final girl in the amazing Mia Goth. As a bonus, a pre-Wednesday Jenna Ortega is on hand for a nuanced turn of her own as a virtuous but curious tag-along who regrets some decisions.
An unrecognizable Brittany Snow turns in a counterpoint performance to both, and then there's Goth's other turn as Pearl, the aging and frustrated property co-owner.
It's all gritty and grim, a little transgressive and excellent overall and easily a standout in the horror year.