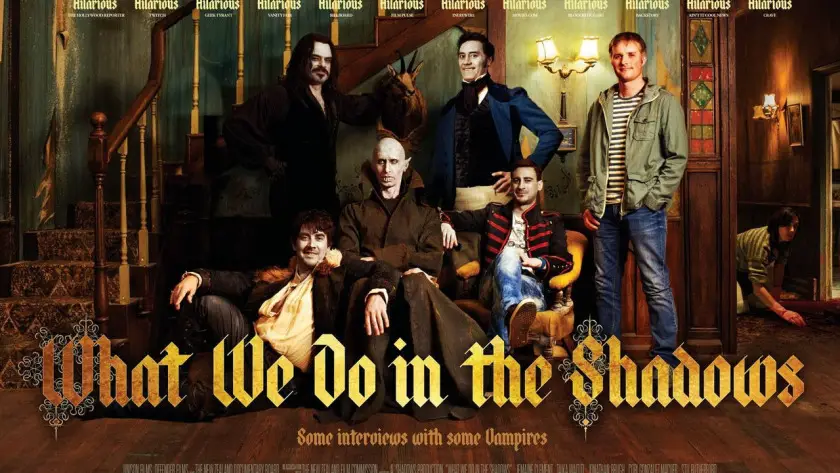 Paramount Pictures has reached out to share a release date announcement and details regarding the home video release of 
What We Do in the Shadows. 
Head inside for the full announcement, your first look at the cover art, and info on the special features!
The film will be arriving on DVD and Blu July 21, 2015 from Paramount Home Entertainment. What We Do in the Shadows was written and directed by Jemaine Clement and Taika Waititi. The pair previously collaborated on Flight of the Conchords. Waititi and Clement both star as well.
Check out the newly revealed Blu-ray artwork pictured left. And read our rave review here!
The mockumentary follows three vampires who live together as roommates. The picture will chronicle their day-to-day struggles as they cope with everyday problems, like paying rent or quarreling over household chores, as well as tackle more unique issues like where to find human blood.
The Blu-ray disc will be presented in 1080p high definition with English 5.1 DTS-HD Master Audio. The Blu-ray release will include several hours of special features including a commentary track and more. It will also be available as a single disc DVD. The Blu-ray release will also include the following special features:
Commentary by Jemaine Clement and Taika Waititi
Behind the Shadows
Deleted Scenes
Video Extras
Interviews
Promo Videos
Poster Gallery