Welcome back to What's New on WHTV! This weekly list will update you on everything that is coming to Wicked Horror's streaming counterpart, Wicked Horror TV. If you're not aware, Wicked Horror TV is available on Roku and Amazon as well as via your Internet browser. From classic films to the latest in indie horror, Wicked Horror TV has a little something for everyone. And the best part? New movies are added weekly!
The following titles will be available August 28th, 2022:
Santo vs The Riders of Terror (1970)
After a group of violent lepers escapes from a sanitarium, – robbing several farms, residents of the town demand the sheriff – take action. Meanwhile, a local criminal joins forces with the lepers – to commit even more robberies. As the disfigured madmen keep the – entire town indoors with its reign of terror, the sheriff has no – choice but to call on the only man who can help–legendary wrestling – superhero, Santo!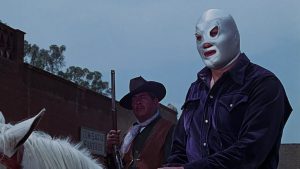 Santo & Blue Demon vs Dr. Frankenstein (1974)
Masked wrestlers, Santo and Blue Demon, team up to stop a mad doctor from conducting fiendish brain transplant experiments.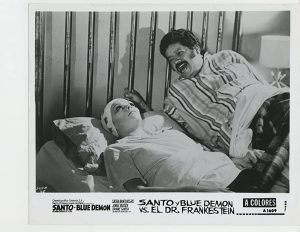 Santo & Blue Demon vs Dracula & The Wolfman (1973)
Dracula returns to rule the world with help from Wolfman and his legion of followers. Victory seems assured until El Santo and Blue Demon are summoned to put them down for good.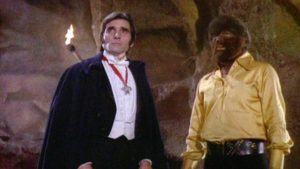 Battle in Outer Space (1960)
The nations of the Earth unite in a common cause to fight off an invader from outer space.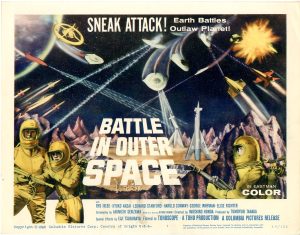 Virgin Witch (1972)
Two sisters fall prey to a coven while pursuing modelling careers in London.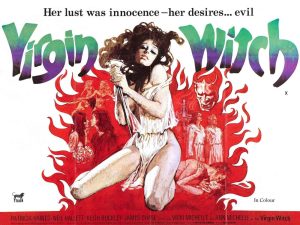 The House That Screamed (1970)
A strict headmistress runs a secluded school for wayward girls in 19th century France, whose students are disappearing under mysterious circumstances.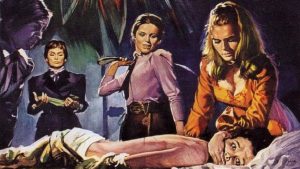 Night of the Living Dead (1968)
A ragtag group of Pennsylvanians barricade themselves in an old farmhouse to remain safe from a horde of flesh-eating
ghouls that are ravaging the East Coast of the United States.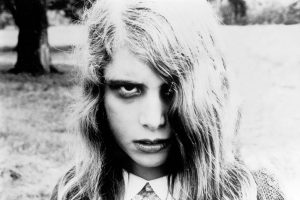 Plan 9 From Outer Space (1957)
Evil aliens attack Earth and set their terrible "Plan 9" into action. As the aliens resurrect the dead of the Earth, the lives of the living are in danger.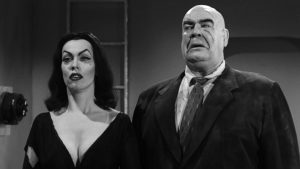 The Monster of Piedras Blancas (1959)
A doctor, a sheriff and a biologist pursue a creature hanging around a lighthouse.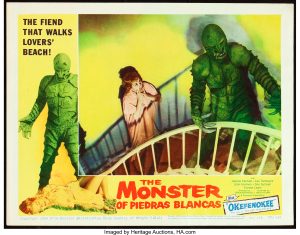 The Cabinet of Dr. Caligari (1920)
At a carnival in Germany, Francis and his friend Alan encounter the crazed Dr. Caligari. The men see Caligari showing off his somnambulist, Cesare, a hypnotized man who the doctor claims can see into the future. Shockingly, Cesare then predicts Alan's death, and by morning his chilling prophecy has come true — making Cesare the prime suspect. However, is Cesare guilty, or is the doctor controlling him?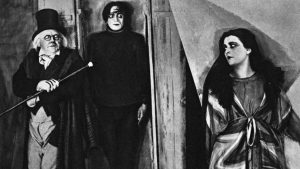 Like what you see? Be sure to follow us on social media: 

Twitter,

 

Facebook

, and 

Instagram!