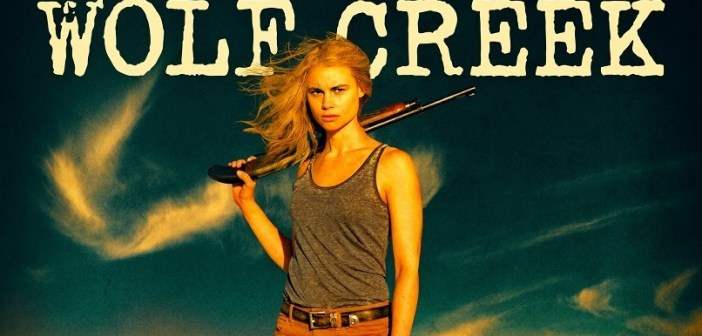 We have just gotten ahold of the first full-length trailer for Greg McLean's 
Wolf Creek 
miniseries. It provides us with an expanded look at both Mick Taylor and Liz in the Stan original series. Check it out for yourself in the player below.
The trailer looks like it takes much of what worked in the Wolf Creek feature films and expands upon that in this long format adaptation. Looks can be deceptive but the program definitely looks very promising.
John Jarratt will be returning as Mick Taylor. The series was developed for television by Greg McLean, who wrote and directed the first and second installments in the series. The project will be produced for the Australian streaming service Stan. However, the service does appear to be available stateside. And they are even offering a free 30-day trial at the moment.
The series is being produced by Screentime and McLean's Emu Creek Pictures. It is slated for a May 12, 2016 release. All episodes will be available on that day.
In the miniseries, Liz, a 19-year old girl, survives an ordeal with Mick Taylor and turns the tables on her captor after her escape. Lucy Fry (Vampire Academy) will tackle the role of Eve.
Also featuring are Deborah Mailman, Dustin Clare, Miranda Tapsell, Richard Cawthorne, Jake Ryan, and Jessica Tovey.