A teenage mind is full of hopes and dreams and when a kid is offered a chance to fulfill their wildest desires, they can be easily manipulated. The Hall of Horrors preys on teenage vulnerability by offering kids exactly what they want, but it will cost them more than the price of admission; it will cost them their soul! In R.L. Stine's Monsterville: Cabinet of Souls (on DVD September 29) viewers are taken on a ride through a mysterious carnival called the Hall of Horrors. The haunted house rolls into a small town just in time for Halloween, and it uses the area as a hunting ground for its next set of victims. It is up to Beth (Descendants Dove Cameron) to outsmart the enigmatic sorcerers and save her friends—and the town—before it's too late!
Monsterville: Cabinet of Souls is written by Dan Angel and Billy Brown, the same creative duo behind R.L. Stine's Goosebumps and The Haunting Hour TV series. The film, while geared toward a slightly older audience than the Goosebumps series, walks the perfect line of humor and frights just as it does in Stine's other work. This movie is similar in tone to The Haunting Hour, and it is (obviously) modernized and suitable for today's teens.
Exclusive Interview: R.L. Stine Talks Goosebumps, Fear Street, and More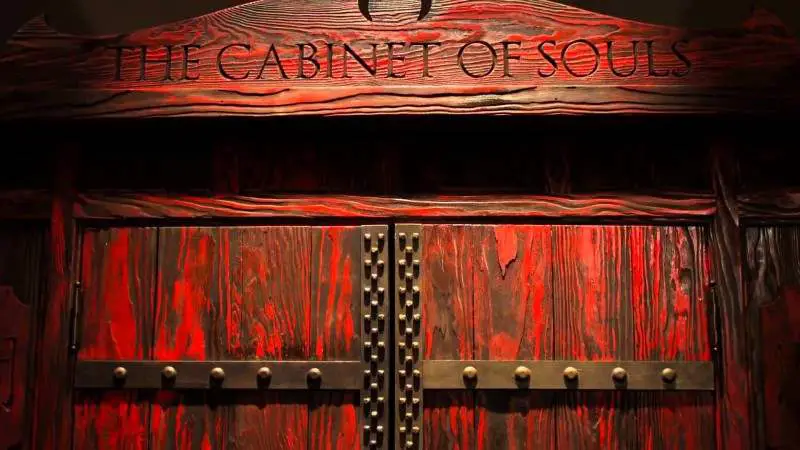 Writers Angel and Brown know exactly what fans of Stine enjoy most from his books, and they know what their intended audience can handle in terms of horror and comedy. The movie never felt too young or immature, which makes it suitable for older audiences to enjoy with their kids…or for adults who just love good-hearted family movies!
As well as being fun enough for adults to enjoy, the humor and storyline remain appropriate for a younger audience without being too cheesy or lame. Monsterville is full of tribulations that make a teenager's world go round, including romantic relationships. The added element of a love triangle is sprinkled throughout the film and it isn't over-the-top or ridiculous like in other teen movies (read: Twilight); it was a sub-storyline that helped to strengthen the plot overall and give the characters motivation and meaning.
Not only is Monsterville appropriate and fun for all ages, it also has some very likeable, well-acted characters. The lead, Beth (Cameron), is a very affable and sensible young girl. She is not shallow or superficial, but intelligent, passionate and strong-willed.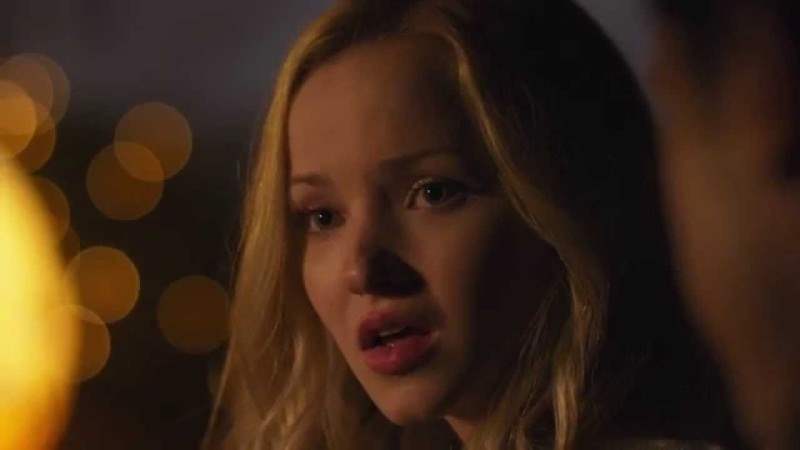 Beth doesn't allow Dr. Hysteria's temptations to overpower her because she is happy with the things and people that she already has in her life. She is selfless and risks her life to save her friends, which is admirable in a character. She is an exceptional role model for young viewers, and she's not half-bad as a scream queen for the younger set.
With likeable characters, a happy medium of humor and horror, Monsterville: Cabinet of Souls is a movie worthy of being added to your Halloween collection. The movie is light-hearted and full of spirit, as movies for kids usually are, but without it ever being too much to deal with.
Monsterville helps to prepare viewers for the upcoming holiday season, and it has a special effect of making older viewers—like myself—feel like a kid again. If you're looking for something you can enjoy without being overwhelmed by gratuitous violence this Halloween be sure to check this out. It is the perfect dose of R.L. Stine to hold you over until the long-awaited release of his Goosebumps movie in October.
WICKED RATING: 6/10
Director(s): Peter DeLuise
Writer(s): Dan Angel and Billy Brown
Stars: Dove Cameron, Katherine McNamara, Ryan McCartan, Braeden Lemasters, Tiffany Epensen and Casey Dubois
Release: September 29, 2015
Studio/ Production Co: Universal Pictures, EveryWhere Studios
Budget:   $4,400,000 (estimated)
Language: English
Length: 86 minutes
Sub-Genre: Horror Comedy