In Crimson Peak a young woman moves into her new husband's family home, which is located atop a mountain made of red clay. Once there, she begins to notice restless spirits lurking around the premises. She also develops a sneaking suspicion that her new husband and his sister are not being entirely honest about their intentions.
The costuming, set design, and cinematography are all breathtaking. So much work went into bringing this world to life and every intricate detail has a purpose. Guillermo del Toro is a very detail oriented director and he is clearly in his element here. Every frame has been painstakingly constructed and designed to evoke a particular reaction from the viewer.
This is a feature that is dripping in atmosphere and ambiance. The pace is a bit leisurely. But if you can hang in there and be patient, there is plenty to see along the way. The set on which the film was shot is one of the most elaborately constructed and breathtaking feats of filmmaking I've seen in recent years. The set took a reported seven months to build. But every painstaking moment was worth it. The mansion comes to life onscreen and becomes an important part of the film.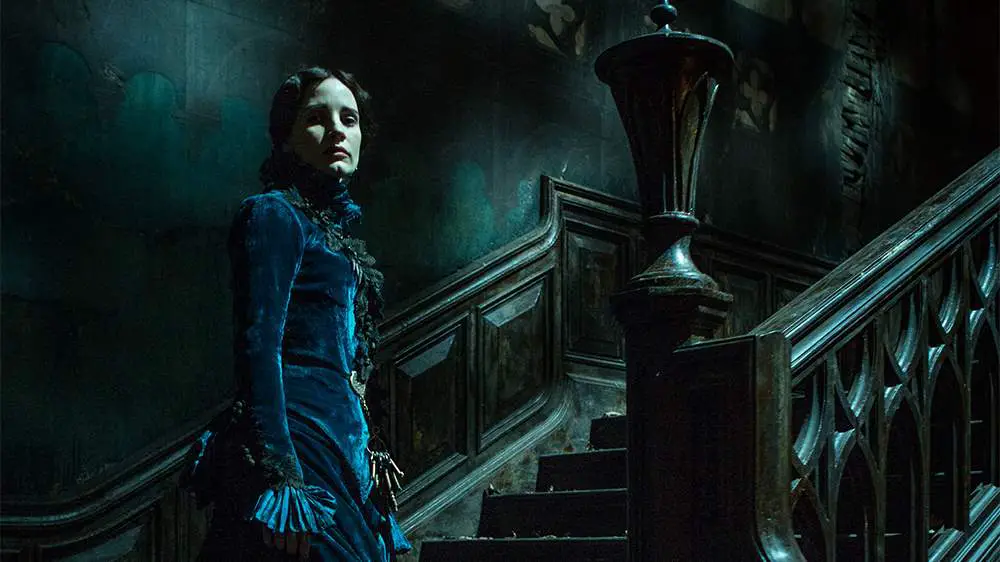 What pleasantly surprised me is that the film is really brutal. There is a lot of graphic violence on display. Couple that with the fact that the film has some strong language, scenes of sexuality, and brief nudity, and I was fairly happy.
The performances are strong, across the board. Mia Wasikowska, Jessica Chastain, and Tom Hiddleston are all in fine form. Under del Toro's keen eye, each of them delivers haunting performances that make the film that much more effective.
The film's home video release is loaded with special features. There are hours of content for the avid fan to go through. Blu-ray exclusive features include a series of behind-the-scenes interviews with del Toro and the film's cast, a look at the film's impressive set design, a look at gothic romance in cinema with del Toro, a spotlight on the effects used in the film, and a discussion of the costumes used in the picture. Both the DVD and Blu-ray releases will include deleted scenes, a behind-the-scenes production featurette, a walking tour of the set, and a commentary track with del Toro.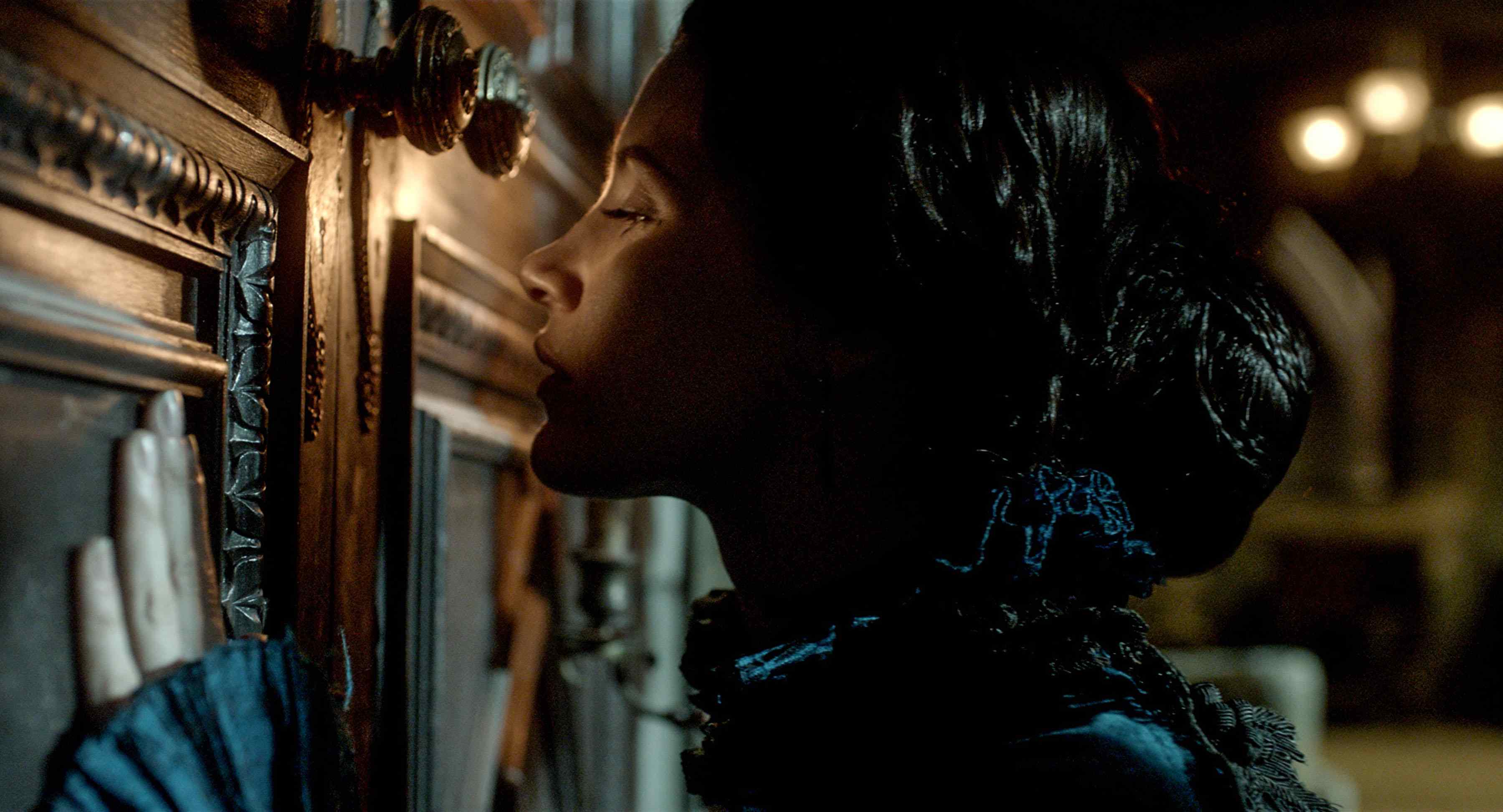 The film is now available on Digital HD, Blu-ray & DVD. I would definitely suggest checking it out if you have not done so already. It is a visual treat with atmosphere for days.
WICKED RATING: 6.5/10  
Director(s): Guillermo del Toro
Writer(s): Guillermo del Toro, Matthew Robbins
Stars: Mia Wasikowska, Jessica Chastain, and Tom Hiddleston
Release: February 9, 2016 Home Video
Studio/ Production Co: Legendary, Universal
Budget: $55 Million (Estimated)
Language: English
Length: 119 Minutes
Sub-Genre: Gothic Horror