Turbo Kid is a violent, post-apocalyptic, BMX love story with an outcast orphan child taking center stage. It is a throwback to the awesomely bad grindhouse epics of the 1980s. It takes place in the distant future that is 1997. The creative team behind the project attacked the picture as if it were a lost classic from yesteryear that is just now being discovered by audiences.
I apologize for the tardiness of my critique. My review copy was held up by the courier do to inclement weather, so I am just now getting a chance to sit down and re-watch it.
I will keep my review of the feature itself fairly brief in favor of focusing a bit more on the bonus content. Joey Keogh provided an in depth analysis of the feature out of FrightFest. But I will say that I really enjoyed the film. The effects are brutal as hell but without being obnoxious. This is like a comic book come to life in the best possible way. The carnage really isn't that shocking because it wasn't done for shock value. It was done mostly for laughs and to pander to people that grew up watching the grindhouse flicks of yesteryear. And it succeeds perfectly well at that.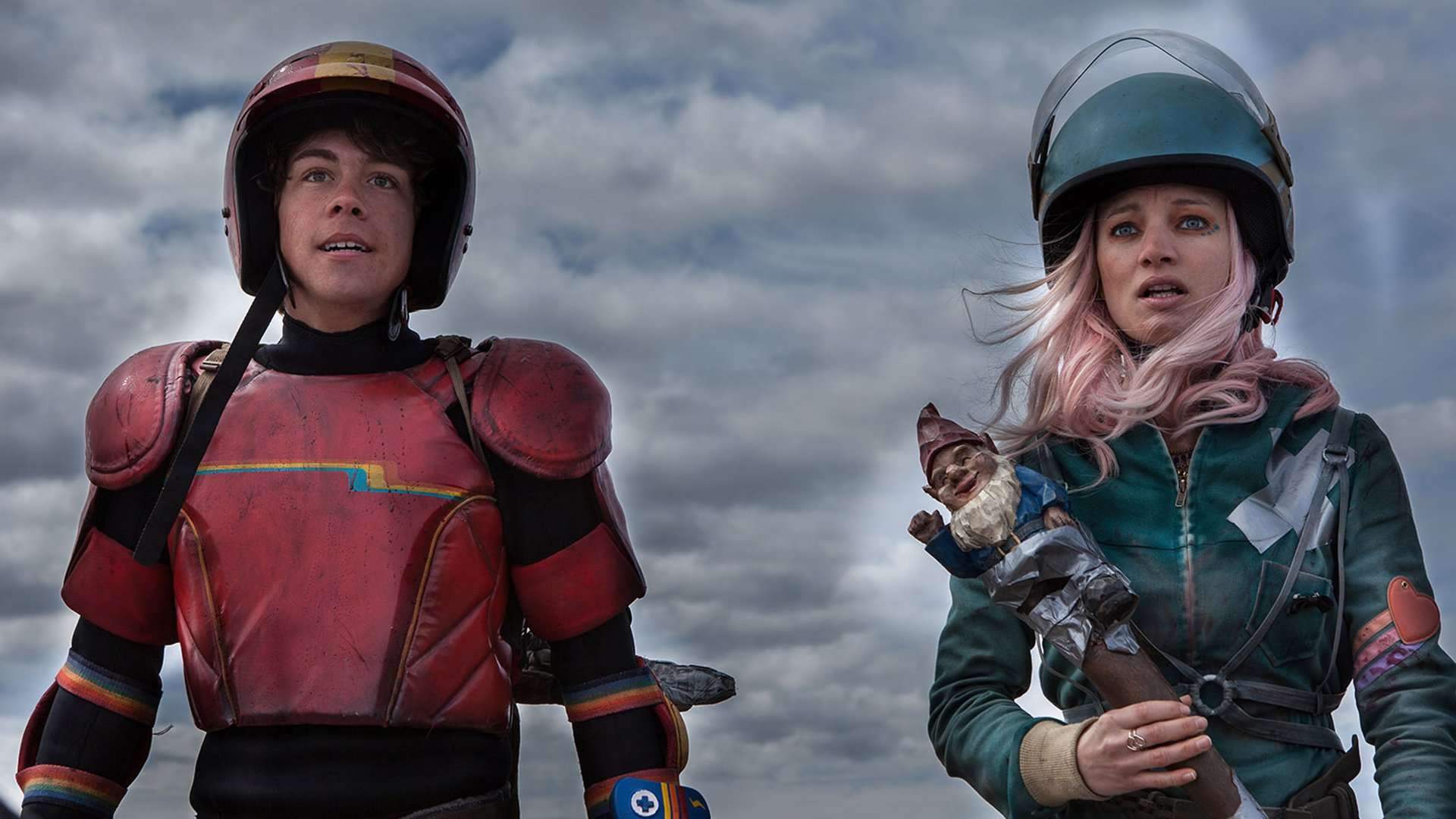 It is obvious that directorial collective RKSS love this kind of thing and that passion is infectious. It is so obvious that everyone involved with the creation of this film was having an amazing time and that makes it almost impossible not to enjoy this flick. If you have not yet checked it out, do so as soon as you possibly can.
As for the bonus content, the film comes in incredibly cool packaging and what's more, the discs look like slides from a ViewMaster. Moreover, the menus on the discs look like they are from a VHS tape. In fact, the menu even shakes like a VHS tape that has been put on pause. Hell, it even makes that humming noise that a VCR would produce when you had a tape paused. So much thought and effort went into bringing this film to home video and that gets me that much more jazzed about it. There are a number of mini documentaries detailing certain aspects of the film and a longer doc that goes into much greater detail. They are all informative and a pleasure to watch.
Each behind-the-scenes doc really just shows how much fun was had during the production of this film. Several of the mini docs reference just how important the effects were and you can hear one of the members of the creative team complaining that one particular scene is just not bloody enough. This is really a love letter to practical effects, '80s grindhouse flicks, and genre film.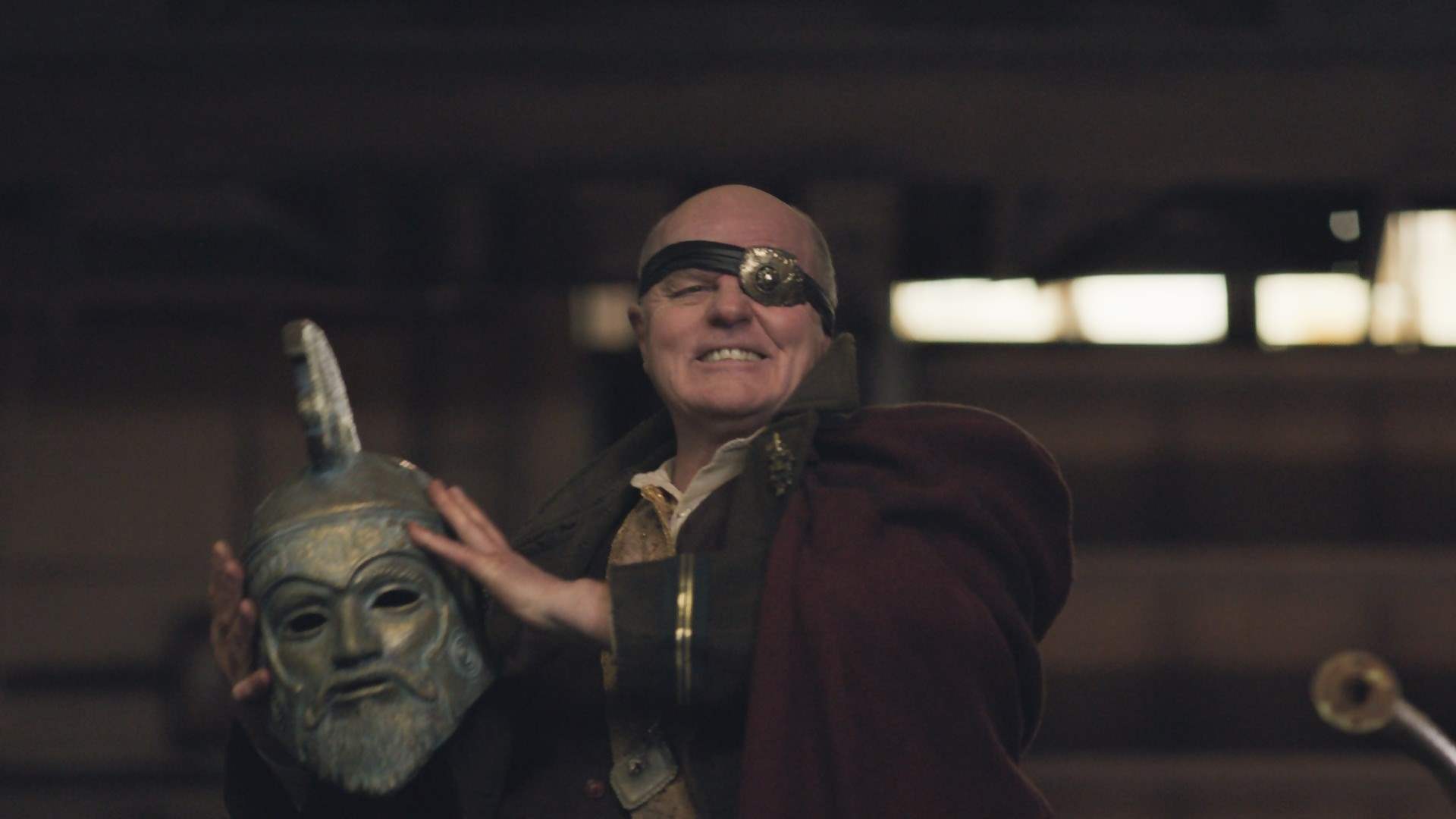 In addition to what I mentioned above, there are also festival intros, an official trailer, still galleries, fan, art, the original short on which the film is based, and more! This is one of the most feature rich home video releases I've ever come across.
In summation, I really, really enjoyed this film and the home video release has only furthered my enjoyment. Absolutely spring for the limited edition Blu-ray while it's still available. .
WICKED RATING: 7/10
Director(s): RKSS
Writer(s): RKSS
Stars: Munro Chambers, Laurence Leboeuf, Michael Ironside,
Release: Now Available on Home Video
Studio/ Production Co: Epic Pictures
Language: English
Length: 93 Minutes
Sub-Genre: Exploitation, Fantasy