MA, pronounced like "Maw" everywhere except Ireland where we say "Maaaah," is the latest Blumhouse effort looking to scare easily pleased multiplex audiences out of their seats. In keeping with the super-studio's output to date, it's scrappy, rough around the edges, and at times surprisingly nasty. Unlike those other efforts, however, it boasts an Oscar-nominated director at its helm and his award-winning leading lady as its villain.
Octavia Spencer is the Ma of the title, otherwise known as Sue Ann, a lonely, depressed woman living a humdrum life in suburbia when, as chance would have it, a gaggle of teens convince her to buy them alcohol. Among the group is new girl in town Maggie (Diana Silvers, doing just as well here as in the tonally opposite Booksmart) who's desperate to fit in but not so naive she doesn't realise there's probably a catch.
Related: #LIKE is a Thought-Provoking, Sensitively-Played Horror Story for the #MeToo Generation [Review]
In fact, Sue Ann is seizing the opportunity, at least ostensibly, for some company and to maybe earn some cool points. As pointless, repetitive flashbacks elaborate, she didn't have an easy time of it in high school. In particular, Sue Ann was picked on by the cool kids, a couple of whom are parents to the crowd now binge-drinking in her basement. Even Maggie's own mother (played with real grit by Juliette Lewis) was involved.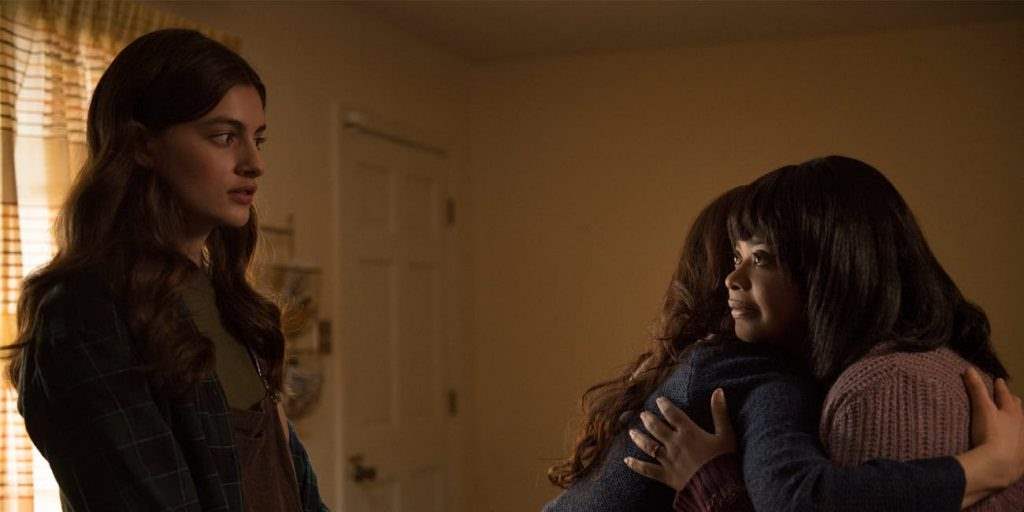 As blindingly obvious as it seems from the very first time they meet, Sue Ann's intentions are not pure. And yet, only Maggie seems to sense something is up. The rest of her new pals are perfectly happy to chill out in this middle-aged woman's basement, greedily hoovering up the shots she provides without bothering to check what's in them. It's understandable they're dumb teens, but this dumb?
MA is a strange film, its oddness compounded by the fact it's simultaneously a low-budget Blumhouse offering and a movie from an esteemed director with an insanely high calibre cast (Missi Pyle! Luke Evans! Allison Janney!) all doing pretty solid work. It takes an annoyingly long time to get to the good stuff, even though Sue Ann shows hints of being a bit loopy right from the outset (she makes Annie Wilkes look subtle in comparison).
There's a sense director Tate Taylor has given his leading lady plenty of room to showcase her (considerable, undeniable) talents but perhaps prevented her from going too crazy with it. Spencer is a master of eliciting empathy, even in her wildest moments, and there's a shot here that evokes the cruellest prank from Never Been Kissed, but what actually pushed her to the edge was full on sexual assault. Why did it take so long for her to exact revenge if it was so within her grasp?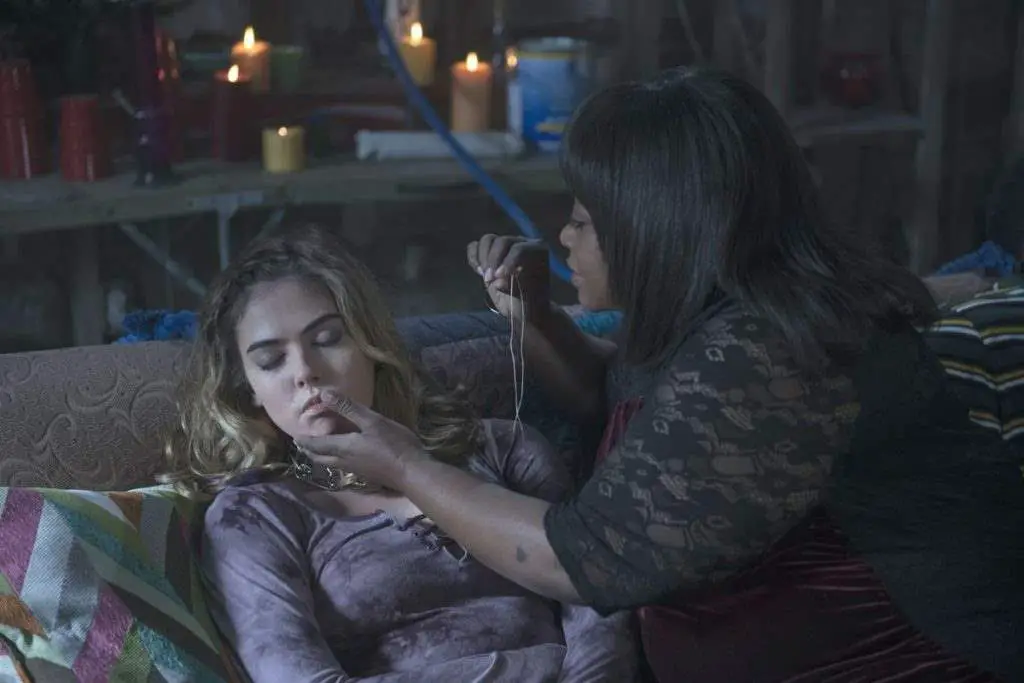 MA saves most of its big shocks for the last thirty minutes or so and, disappointingly, almost all of them are in the trailer. Up until then, it's the standard jump scares involving Sue Ann popping up and the teens freaking out for about a second before running back to party in her basement again. Maybe it's the germ of a good idea that wasn't teased out enough, or maybe it's Spencer herself holding back, or being held back, but the film never really finds its footing.
See Also: Isabelle Isn't Worth the Watch [Review]
Still, it's not a complete failure. The humour is spiky and well judged, the performances strong across the board, and there are a few surprises along the way even if the denouement is never in dispute. If nothing else, MA feels like a missed opportunity. And, hell, it's better than La Llorona even in its dumbest moments. Not a haunted doll or a pair of rosary beads in sight.
WICKED RATING: 5/10
Director(s): Tate Taylor
Writer(s): Scotty Landes
Stars: Octavia Spencer, Juliette Lewis, Luke Evans, Allison Janney, Missi Pyle, Diana Silvers
Release date: May 31, 2019
Studio/Production Company: Blumhouse
Language: English
Run Time: 99 minutes