2015 was a very bittersweet year for horror. While we had some great new movies—some of which even went to theaters, for a change—we also lost some of the biggest talent in the genre's long history. Gunnar Hansen, Betsy Palmer, Wes Craven, Christopher Lee and sadly so many more talented people. As fans, we never think about this much loss at once. We never think about it. How do you, as a fan, prepare yourself for the loss of your idols?
But there's also been a lot of good in 2015. TV has been killing it. While I may not love some of the shows, the fact that there's so much horror on TV right now can only be a good thing for fans. It just keeps getting bigger and bigger and that is very exciting to witness.
We also got some great horror literature this year, as 2015 finally saw the release of Clive Barker's long overdue, heavily anticipated novel The Scarlet Gospels, which was written to kill off his most well-known character: Pinhead of the Hellraiser series. All in all, it's an excellent end to that mythology.
And of course, there are the features, the crème de la crème for fans of the genre. There were some good, some bad. I was a bit choosier this year and luckily saw more good than bad, which actually made choosing my five favorites harder than I thought it was going to be. Still, I persevered and here was what I came up with for my top horror movies of 2015. These also serve as some of my picks for the most underrated films of the year, because I want to spotlight some titles that really didn't get the love that other, bigger productions did.
Dark Was the Night
How do you get over a cheap, CGI creature in your monster movie? You make everything else so good that you don't even care. If the monster had turned out to be Jean Claude Van Damme in his big red lobster suit from Predator, I would still have loved this film. Kevin Durand is an actor I've liked for a long time. He usually plays the guy in the background who's not there all that long but always has the best lines. With this one, he's finally given the lead role. He carries the whole thing on his shoulders and he knocks it out of the park. This is one of my favorite performances of the year. It's such a layered story, the town feels so real, the characters have so much weight. For something that, at the end of the day, is just a creature feature, it's definitely at the top of the class. Check out our interview with Bianca Kajlich on her role in the film right here.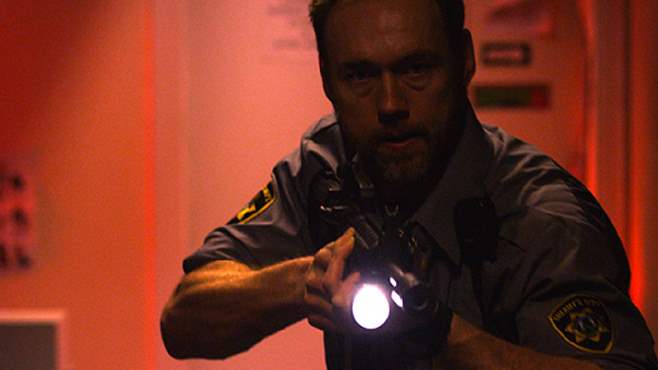 Victor Frankenstein
I don't care if I'm the only one that liked it. After my glowing review, I couldn't not include Victor Frankenstein in my year-end list. It's a great buddy comedy, the performances are excellent across the board. James McAvoy embodies the character of Victor Frankenstein and I love the idea that this entire story could simply be a failed experiment before his real Frankenstein journey we know and love even begins. Radcliffe is great, it still has the same editing issues I pointed out in my review, but at the end of the day it among the most fun I've had in a theater all year.
I waited so long for Cooties that it was such a relief to actually like the film when I finally sat down to watch it. The cast is excellent across the board. The concept—a poisoned chicken nugget turns children into zombies—is genius. I'll admit, things get wonky in the third act and it definitely doesn't end where it should. But I didn't care by that point because I was having so much fun. If Kevin Durand gave one of my favorite performances of the year, Leigh Whannell is also easily on that list. His character is so wonderfully, excellently bizarre.
Have to give it to the year's MVP, Barbara Crampton, completely redefining her role not just in terms of the actual parts she plays but in the industry itself. Look at how far she's come from Re-Animator, which is still an excellent movie of course and her performance is strong in it, but here she is carrying an entire film on her shoulders thirty years later. On top of that, it's just a really good haunted house feature. It's a perfect mix of traditional atmosphere that is rife with scares.
Krampus is a perfect companion piece to Michael Dougherty's previous film, Trick 'r Treat. Even though it's not an anthology, it has the exact same sort of tone. It's as much about the holiday as Trick 'r Treat was. But what really interests me in comparing the two is the sort of underlying suggestion that Halloween is actually a much nicer and friendlier, fun holiday as long as you obey and respect the rules. Meanwhile, Christmas wants you dead no matter what you do. There is no hope. There is no survival. Happy Holidays. I love how out there and ballsy this movie gets. There's so much weird stuff in it that just makes it stand out on its own so much more. Even though it's the most recent film I've seen, it's definitely one of my top five favorites of the year.