Prey, not to be confused with the rather good wintry slasher Cold Prey from a few years back, is the latest in a line of survival horror movies pitching young men against the elements. Much like Jungle, starring Daniel Radcliffe, the film is primarily concerned with leaving a schlubby white dude alone in the wilderness to fend for himself and seeing how quickly he loses grip on his sanity. Here, Logan Miller is the stranded schlub. Introduced watching dumb YouTube videos on his phone and being generally unresponsive to his well-meaning father, Miller's Toby is left traumatized when, partly due to his own laziness, his dad is murdered just a few feet from where he's sitting.
As a result, Toby is sent to therapy where it's suggested he might benefit from enrolling in the Lost and Found program, which helps teens such as himself readjust after traumatic events. The program does this by, I kid you not, forcing the kids to each spend three days alone on a deserted island with only their thoughts for company. We know Toby isn't cut out for this kind of thing (to be clear, who the hell is!?) because he's constantly scowling or puking over the side of the boat.
He refuses to interact with any of his Lost and Found buddies, at least in the brief time we see Toby in a scene with them, and even the kindly leader can't encourage him out of his shell. Still, once Toby is left alone on the island, he has to talk to keep himself occupied. Struggling to make a camp and find food, Toby ventures into the bush and is stalked, unbeknownst to him, by a mysterious figure in a Tiki mask. Later, his not being alone on the island is further confirmed when Toby meets a beautiful young woman who warns him he's in danger.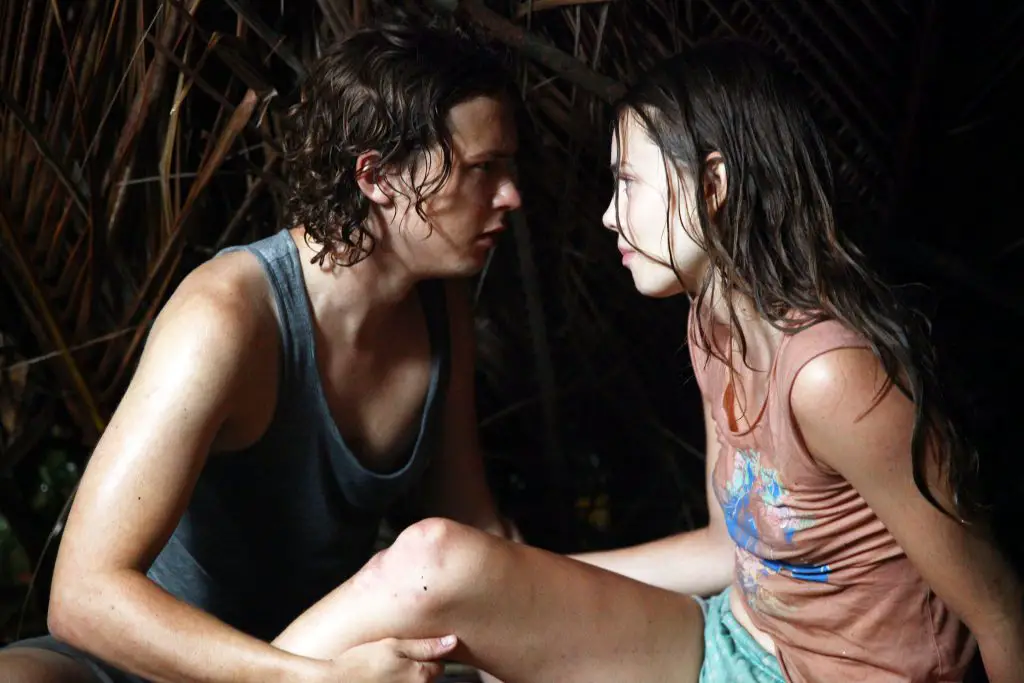 Prey is the latest offering from Franck Khalfoun, who directed the brilliant Maniac remake with Elijah Wood. It's a far tamer offering, at least in the gore department, but Khalfoun once again showcases his mastery of jolts and expertly-timed jump scares. I let out several yelps during Prey, signalling how the movie wrong-foots even seasoned horror fans. The nature of Prey's villain is left intriguingly unclear for much of the movie, but suffice to say when the monster finally is revealed, its identity is more compelling than its look, which is kind of, how do put this delicately, Blumhousey. The super-studio is a co-producer here and it shows most glaringly in the CGI-heavy look of the supernatural creature.
Still, it doesn't look Insidious-level bad, and the earlier hints of the creature are great and properly scary. Likewise, Miller's powerhouse performance in the lead role carries the movie through its slower moments. The actor, most recently seen in Love, Simon and Veronica Mars, is becoming a horror stalwart. As with the lively Escape Room, here Miller's character is dealing with some personal demons he's forced to confront thanks to a terrifying situation. This role is much more physical, though, requiring Miller to climb, swim, and forage, and he takes to it with aplomb. Toby isn't a bad person or even an idiot, but he's out of his element and watching him readjust to these surroundings is consistently compelling.
The script, co-written by Khalfoun and David Coggeshall (who wrote on the ghastly Scream: The TV Series) is tight enough that nobody is left wandering around screaming "who's out there!?" for too long. The opening prologue, communicated exclusively via Polaroids, is clunky and adds little of note, particularly considering a final act flashback. However, it does establish Prey's spooky, offbeat tone, its suspenseful atmosphere and impressive refusal to rely on exposition. The film is stunningly shot, cinematographer Eric Robbins (who shot Ti West's The Sacrament) taking full advantage of the scope of the area, and it never feels like a movie production is just out of frame either.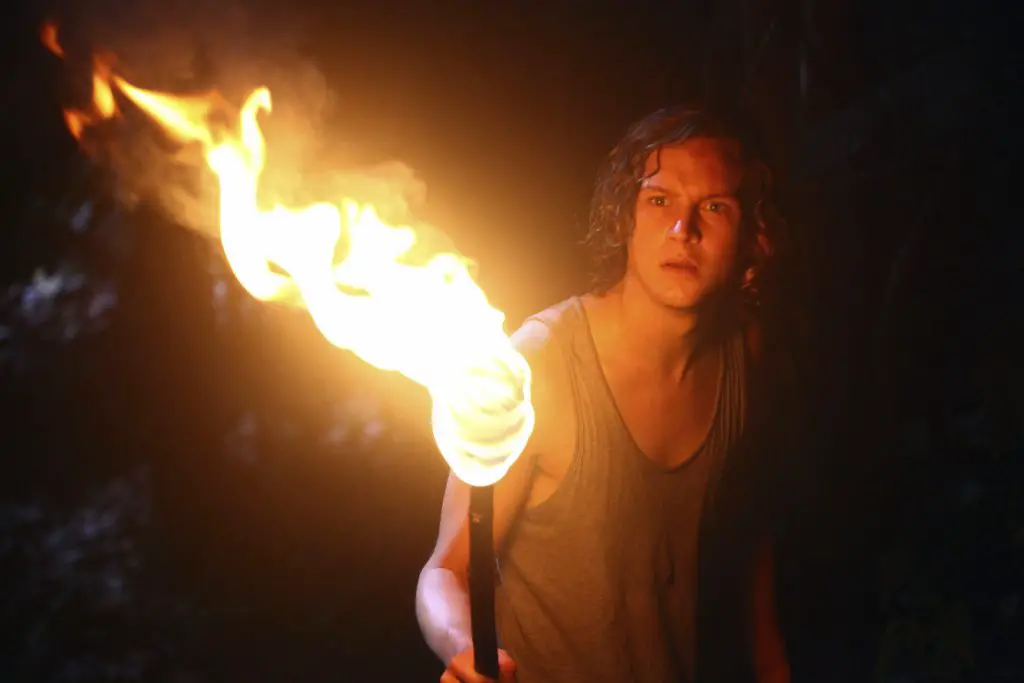 Mostly though, this is yet more proof that Miller is one of the most interesting actors of his generation. Left to fend for himself, both figuratively and in the sense he's carrying the movie on his scrawny shoulders, he rises to the challenge, imbuing Toby with the exact amount of survival skills a lad who spends much of his time watching people drink stuff online would have. He's smart, but not invincible, getting injured and frustrated often.
It's a testament to the strength of his performance and Khalfoun's mastery of tension and tone that Prey doesn't run out of steam before its genuinely disconcerting ending. This is the kind of movie that seems to lay out exactly what it is right away before zigzagging all over the place entertainingly. It's a lot of fun, but never in a knowing way, and the different setting makes much of its dodgier moments sit easier. Definitely worth a watch.
WICKED RATING: 8/10
Director(s): Franck Khalfoun
Writer(s): David Coggeshall, Franck Khalfoun
Stars: Logan Miller, Kristine Froseth, Jolene Anderson, Vela Cluff
Release date: September 27, 2019 (theaters and VOD)
Studio/Production Company: Blumhouse Productions
Language: English
Run Time: 85 minutes
Follow us on social media: Twitter, Facebook, Instagram, and Youtube