Spoilers Ahead. Contracted: Phase II opens with the same sequence that ended Contracted. We see Samantha from the first film in full zombie mode. If you don't remember the first picture, it followed the misfortunes of a young woman named Samantha. First she was stood up by her girlfriend. Then she was drugged and sexually assaulted by a man named BJ who had sex with a dead body. And then she caught BJ's zombie STD that ultimately turned her into a zombie. Samantha then begins to deteriorate with maggots dropping out her lady hole. Gross.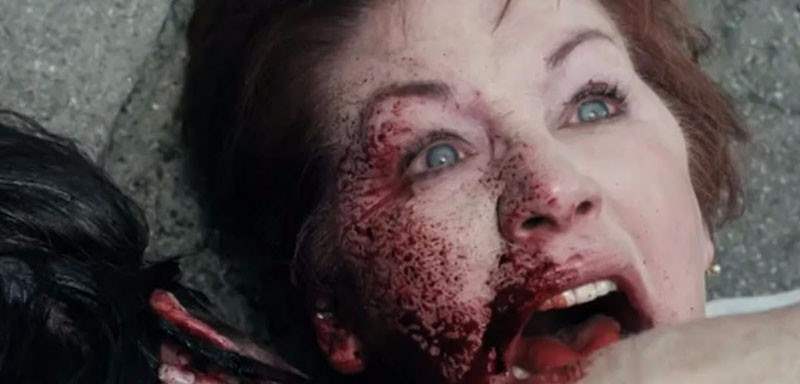 Now since Samantha is zombiefied, we meet the last man she had sex with, Riley, a social worker who lives with his snappy grandma. Riley had a major crush on Samantha and desperately wanted to have sex with her. Well, he finally got what he wanted regardless of Samantha's deadly appearance or the little creatures between her legs! Now, Riley has come down with all her symptoms and as a result he goes to his doctor (who is also his brother-in-law) to check "everything". Although his doctor said he's cleared for everything, he still suffers from gushing nose bleeds where his blood falls into queso dip and maggots living under his skin. He even performs surgery on himself to remove the worm critters from under his skin.
From then on, Riley is running all over Los Angeles to find BJ, who is infecting people all over the city. BJ gets more camera time here, although I kind of liked that he was a villainous mystery in the first film.
Visually, the film looks great; I enjoyed the grittiness of it. The acting was great, no complaints in that department whatsoever. And director Josh Forbes did an awesome job in his feature film debut!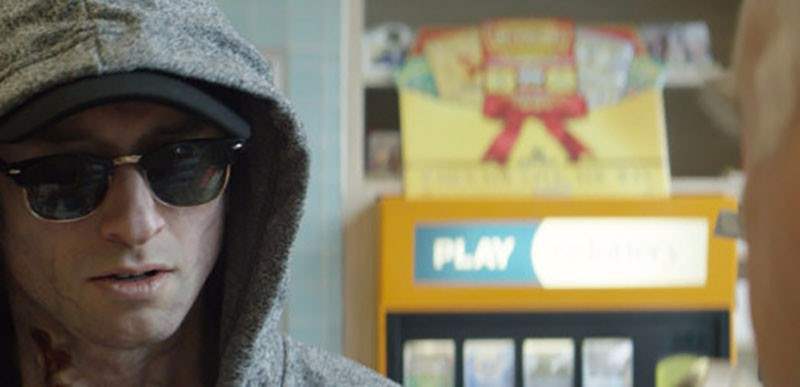 One of my favorite scenes is when Riley was at his job counseling a young woman who had an itchy bloody arm she couldn't stop scratching. She scratched her arm so hard that the skin was completely torn off. Riley tried to tell her to stop but he had no luck so he called for help. A security guard came in to help but once he saw how bloody the young woman was, he said "Oh, hell nah!" It was hilarious but also realistic. I'd probably do the same thing minus the dialogue.
Lesson learned from film? Don't watch if you're hungover, have the flu or any kind of sickness—you may diagnose yourself with the zombie infection.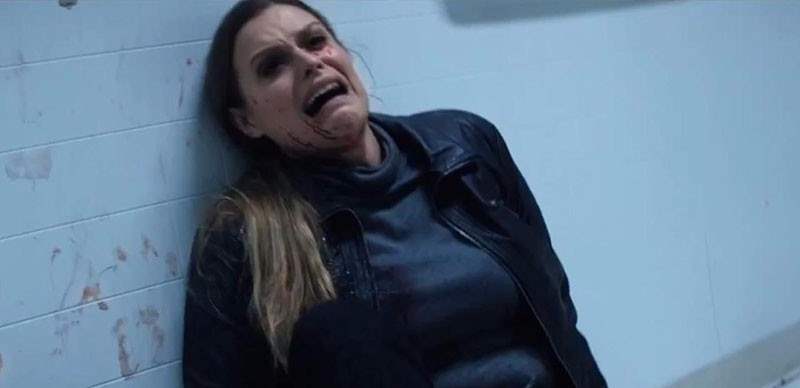 Overall, I recommend Contracted: Phase II. I didn't enjoy it as much as I enjoyed the first film however, it is unpredictable and very entertaining. It has a lot of gore, therefore if you have a weak stomach perhaps think about checking the first film out beforehand. And maybe take a couple of tums before watching.
Good luck & Godspeed.
WICKED RATING: 4/10
Title: Contracted: Phase II
Director: Josh Forbes
Writer(s): Craig Walendziak
Stars:  Matt Mercer, Marianna Palka
Year: 2015
Studio/ Production Co: BoulderLight Pictures
Budget:  Unknown
Language: English
Length: 78 Minutes
Sub-Genre: Horror, Thriller