MTV's Scream: The Series was renewed for a second season almost immediately after its premiere, due to strong viewer response. Fans of the show won't have to wait long for the debut of the show's sophomore season, which is scheduled for Monday May 30th. But to hold you over until then, the network is releasing season one on DVD tomorrow (May 10th).
Anyone that didn't catch the show's run on MTV should consider checking it out on home video. The series' first season is full of the kitschy humor and bloody murders that made the original films wildly popular. The creative team behind the series are keenly aware that horror isn't all jump scares and blood spatter. Horror that sticks with audiences long after the credits have rolled has to have heart.
The first season was all about solving the mystery of the killer in Lakewood. The final episode tied up many of the loose ends, but still left some questions unanswered. Namely questions for Bex Taylor-Klaus's character, Audrey. Most, if not all, of which will be answered in the show's upcoming second season.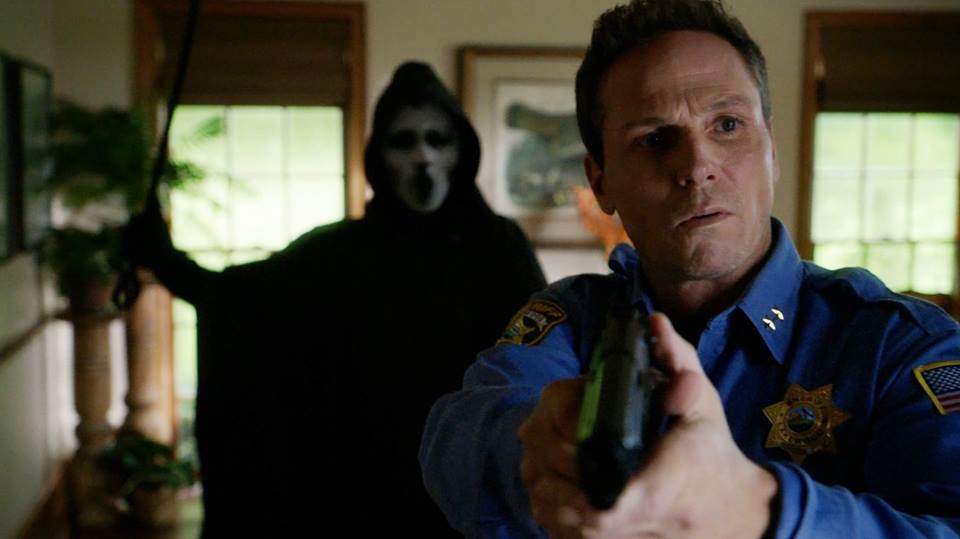 The seasons one bonus content treats fans to a breakdown of which characters embody which slasher stereotype. The bloopers reel features footage of cast members cackling or mucking up their lines, which is fairly standard. Although watching someone flubbing their lines is always more entertaining when they're covered in blood. The deleted scenes offered weren't earth shattering. But some of them did help certain scenes make a bit more sense. However, fans who haven't seen them aren't missing that much.
Overall, the season itself was incredibly enjoyable, even for a die-hard Scream fan. One of the beautiful things about the original Scream franchise was its ability to reinvent itself with each incarnation. This new series is just one more instance of that played out in longer form.
You could easily pick up the Season One DVD set and binge watch all ten episodes over a weekend. In fact, I highly recommend this approach, provided you have both the free time and enough popcorn to get you through 402 minutes of gory goodness.
Season One will be available on DVD May 10th and Season Two will make its television premiere on May 30th.
WICKED RATING: [usr 6.5]
Language: English
Length: 402 Minutes
Genre: Horror, Thriller, Action