Holy crap. We made it. As you may have noticed, dear reader, this year has been an absolute garbage fire. It's had its trails, tribulations and that nasty nagging feeling of impending doom. More so than usual. But if there's one thing I think everyone can agree on, it's that television and movies has been a small comfort to those effected by COVID-19 and the subsequent quarantine. And as this year's socially distant Yuletide festivities wrap up, let's not forget today also falls on a Friday which can only mean one thing: New on Netflix time!
Kick back, grab a drink and let's find you something to watch. As we enter a new month (and a new year!) we've got a lengthy list for you to choose from. Happy Holidays from the Wicked Horror Team!
Equinox (Season 1)
Arriving December 30th is Scandinavian series Equinox. In 1999, a class of 21 graduating students disappears without a trace. Twenty years later Astrid, the sister of one of the missing girls, begins an investigation that unearths the dark, eerie truth.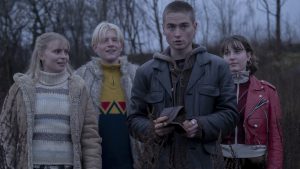 The Chilling Adventures of Sabrina (Season 4)
The Chilling Adventures of Sabrina returns for its new season on December 31st. Season 4 will contain 8 episodes that will focus primarily on the Spellman's battle against the Eldritch Terrors unleashed by Faustus Blackwood.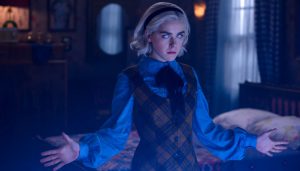 Bonnie and Clyde
In the middle of the Great Depression, bored Bonnie Parker and drifter Clyde Barrow cross paths when Clyde tries to steal a car belonging to Bonnie's mother. The two quickly fall in love and begin a 21 month long crime spree that will leave 13 people dead. Check out Bonnie and Clyde on January 1st!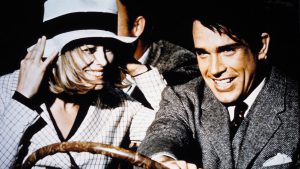 Catch Me If You Can
Also arriving on January 1st is Catch Me If You Can. Tom Hanks and Leonardo DiCaprio team up for this biopic about Frank Abagnale Jr, who successfully conned millions of dollars worth of checks as a Pan Am pilot, doctor, and legal prosecutor, all before his 19th birthday.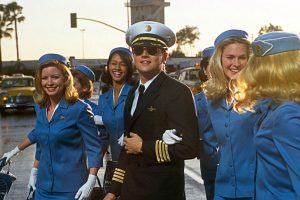 Gothika
The Halle Berry led thriller Gothika arrives on Netflix January 1st. On a dark and stormy night, a depressed psychiatrist wakes up as a patient in the asylum where she works, with no memory of why she is there or what she has done