Welcome back to New on Netflix! The streaming giant's horror department has always been a mixed bag. However, I'd say they've really stepped up their game in the last couple of years with the release of amazing, essential watches. We've been treated to must see original programming like The Haunting of Hill House, Velvet Buzzsaw, Hush, and some of the classics we all know and love.
This week we have a very binge worthy list that features four brad new shows!
Detention: The Series (Season 1)
Premiering on December 5th is the Taiwanese thriller series Detention. Set in the 1990's, Detention follows a disturbed student who slowly begins to uncover unsettling secrets at her remote high school as betrayal and a paranormal encounter suddenly upend her entire life.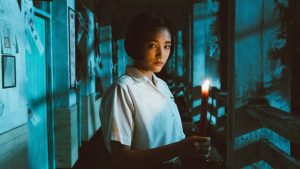 Manhunt: Deadly Games
Season two of the scripted true crime anthology series will chronicle one of the largest and most complex manhunts on U.S. soil: the search for the 1996 Atlanta Olympic Park Bomber. Manhunt: Deadly Games will be available on Netflix December 7th!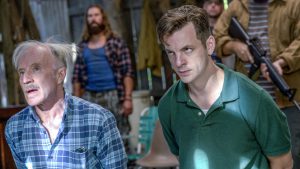 Alice in Borderland (Season 1)
Alice in Borderland arrives December 10th. The series, a live-action adaptation of the manga of the same name by author Hara Aso, follows a video game obsessed high school student and his two friends that find themselves in a parallel Tokyo, where they're forced to compete in a series of sadistic games to survive.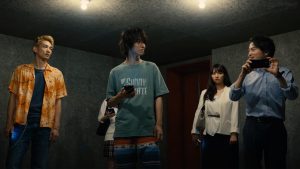 The Mess You Leave Behind (Season 1)
The Spanish limited series The Mess You Leave Behind makes its big debut on December 11th. Based on the novel of the same name tells the story of a young literature teacher, eager to give her marriage a second chance, moves to her husband's hometown. But she becomes increasingly more suspicious of a death there weeks before and begins fearing for her own life as she tries to unravel dark secrets the town has been hiding.