It's Friday and you know what that means: It's time to figure out what you'll be binging during the upcoming week. Welcome back to New on Netflix! The streaming giant's horror department has always been a mixed bag. However, I'd say they've really stepped up their game in the last couple of years with the release of amazing, essential watches. We've been treated to must see original programming like The Haunting of Hill House, Velvet Buzzsaw, Hush, and some of the classics we all know and love.
This week we have three new exciting shows, so let's jump in to what's coming to Netflix the week of May 8th, 2020!
Trial by Media 
Arriving on May 11th is Trail by Media, a true crime docuseries that highlights some of the most dramatic trails in history and examines how the media coverage may have impacted the trail's verdict.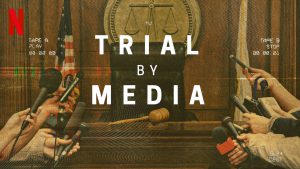 Inhuman Resources 
Arriving on May 15th is Inhuman Resources. The series focuses on Alain Delambre, he is 57, unemployed and desperate. So when he is offered a seemingly perfect job, he jumps at the opportunity. Things get strange quickly and the situation only escalates when he realizes he's nothing but a pawn in a cruel corporate game.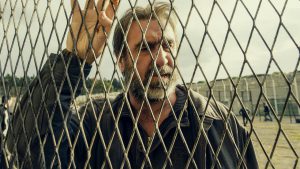 White Lines
Also arriving on May 15th is White Lines. When Zoe Walker's brother goes missing on a trip Ibiza, she drops everything to investigate his disappearance. Along the way she finds herself on a decadent and dangerous path with no exit.