Who doesn't love a hot babe? Horror films are certainly full of beautiful women – in fact, it's hard to think of any horror picture from recent years that did not showcase at least one gorgeous lady. These sexy victims in genre film give us more than simply gore to gawk at. They are beautiful and represent one of the many reasons we love horror. Read on for our top ten picks for the hottest helpless victims in horror films. And be sure to let us know what you think in the comments box provided below!
JESSICA BIEL – The Texas Chainsaw Massacre
The Texas Chainsaw Massacre was a hit when it was first released in 1974 directed by Tobe Hooper, and its many sequels and spin-offs have had a large following since. Maybe it's infamous killer character Leatherface (Jed Sawyer), was so impressed with Jessica Biel's character Erin and her pretty face, that he just couldn't wait to wear it. The 2003 The Texas Chainsaw Massacre, directed by Marcus Nispel, starred the Biel with the killer body in that wife beater, who looks good even when terrified – she certainly revs my chainsaw.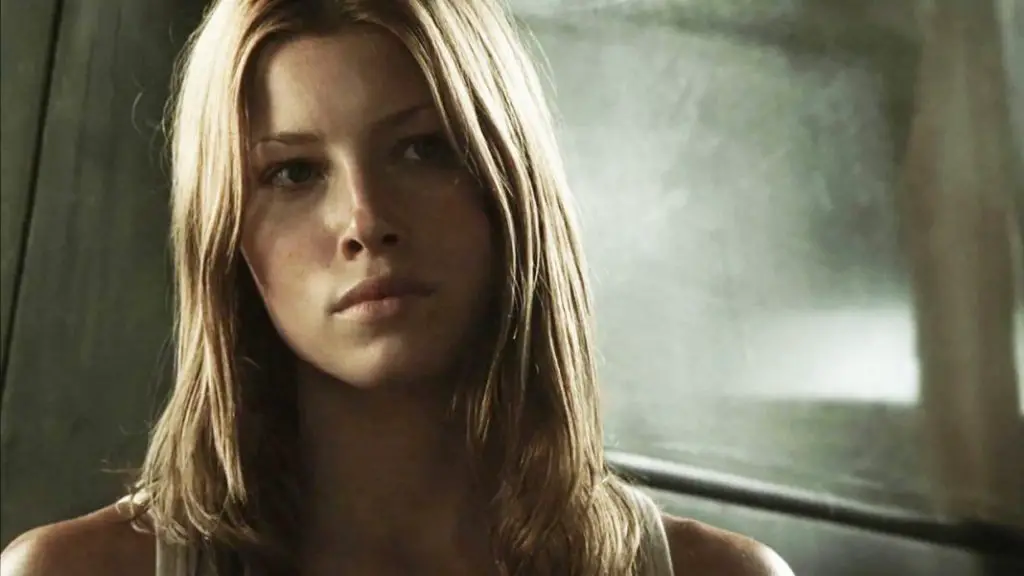 KATRINA BOWDEN – Tucker & Dale vs. Evil
The pretty teen who makes men crumble at the knees and accidentally try to kill her. Katrina Bowden's character Allison looked gorgeous in quirky horror comedy, Tucker & Dale Vs Evil, and was certainly the main reason to watch it. Directed by Eli Craig and also starring Tyler Labine and Alan Tudyk, I would stare at this blonde bombshell if she was hanging from a cliff too. I'll save you Allison. Promise.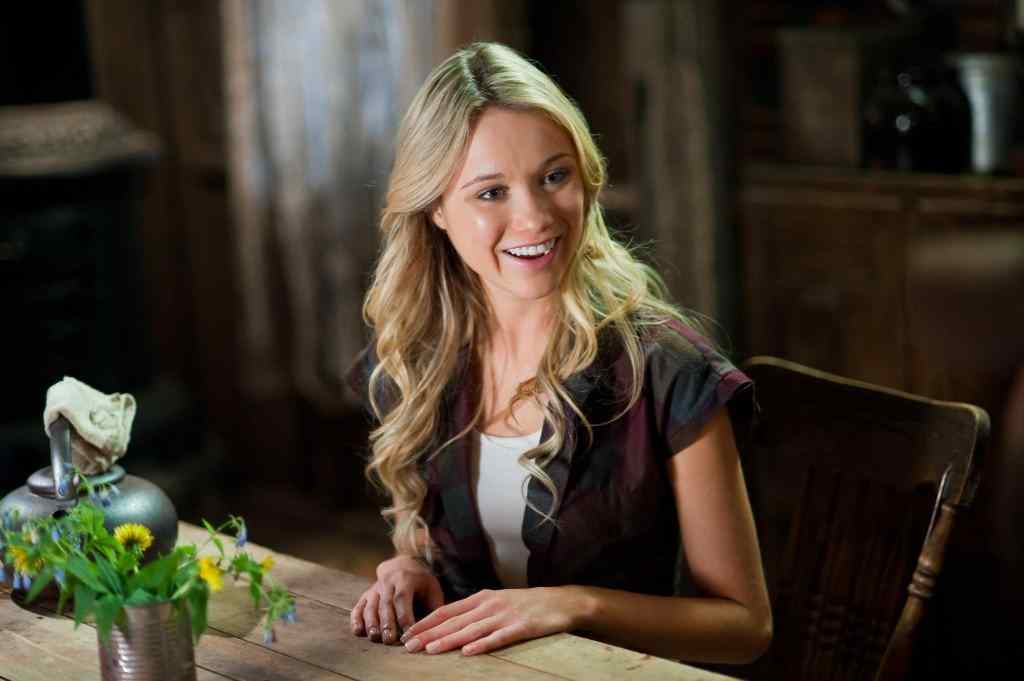 ODETTE ANNABLE- The Unborn
The dark haired stunner with the twinkle in her eye and a naughty dead twin demon brother. Damn brothers. Even in her possessed state I would still give Odette Annable who plays Casey Beldon, a thumbs up. Directed by David S.Goyer, The Unborn stars movie legend Gary Oldman and another hot babe in the form of Meagan Good.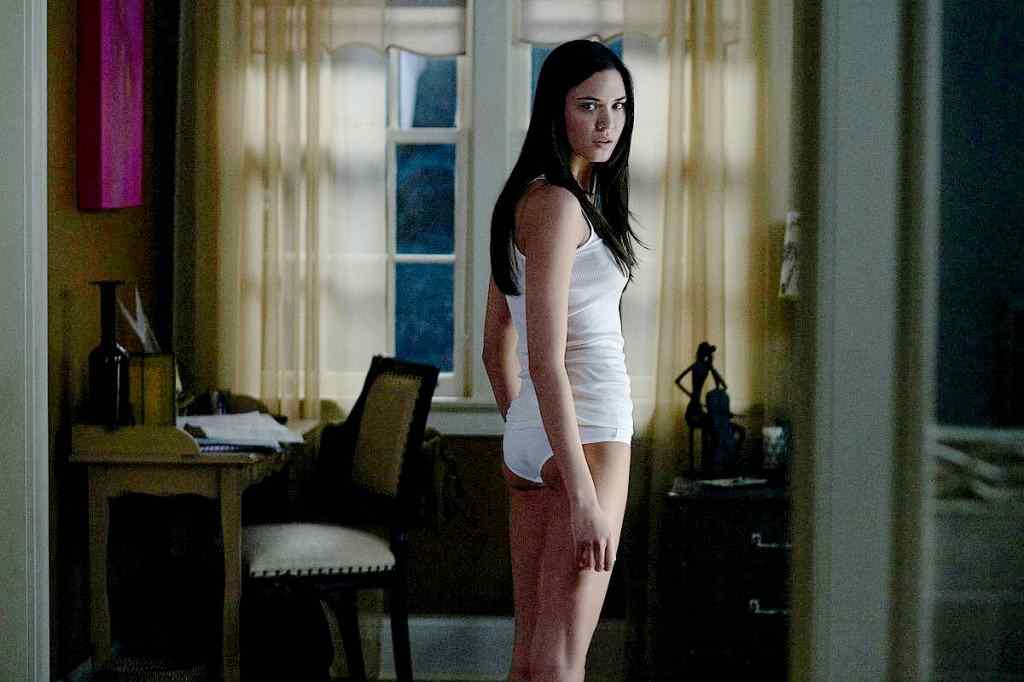 SOPHIA BUSH – The Hitcher 
The badass babe who can kick some butt when push comes to shove. Directed by Dave Meyers and starring Sean Bean and Zachary Knighton, The Hitcher's moral of the story is do not pick up hitch hikers. Or do. Or don't. Actually, I don't know what the moral was I was too busy looking at sexy Sophia Bush's character Grace Andrews.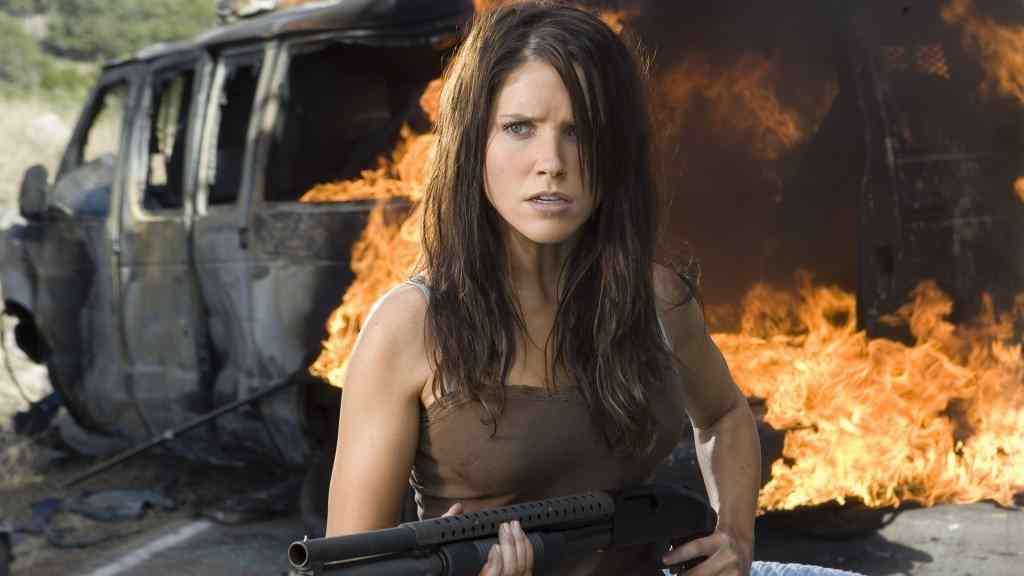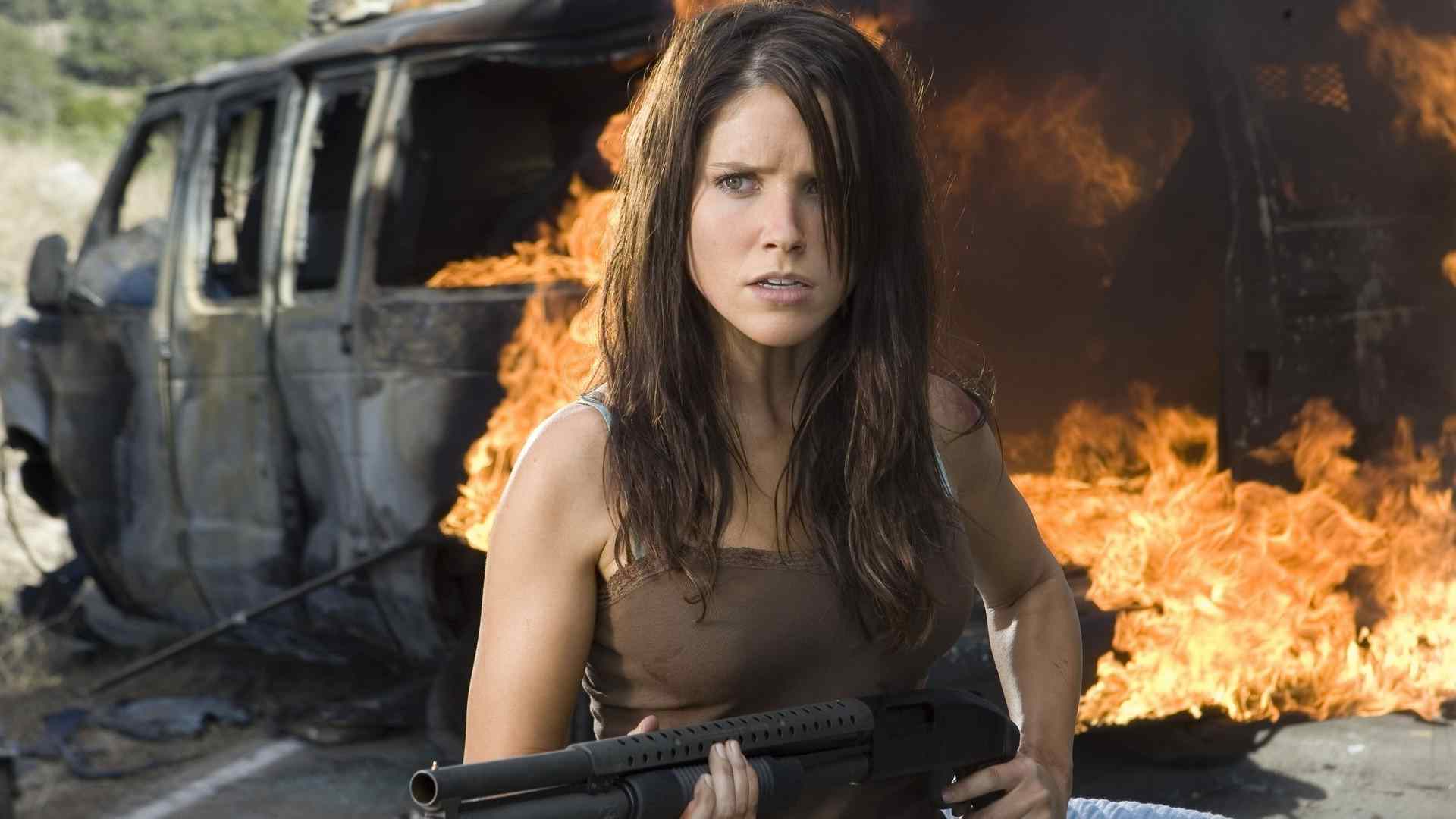 BRITTANY SNOW – Prom Night and Would You Rather
What's not to like about the pretty blonde haired, blue eyed Brittany Snow? She does well as the typical terrified teen at prom in Nelson McCormick's Prom Night, as well as the tough, ballsy Iris in David Guy Levy's, Would You Rather. I would rather you in less clothing in the next movie Brittany. Sort it directors.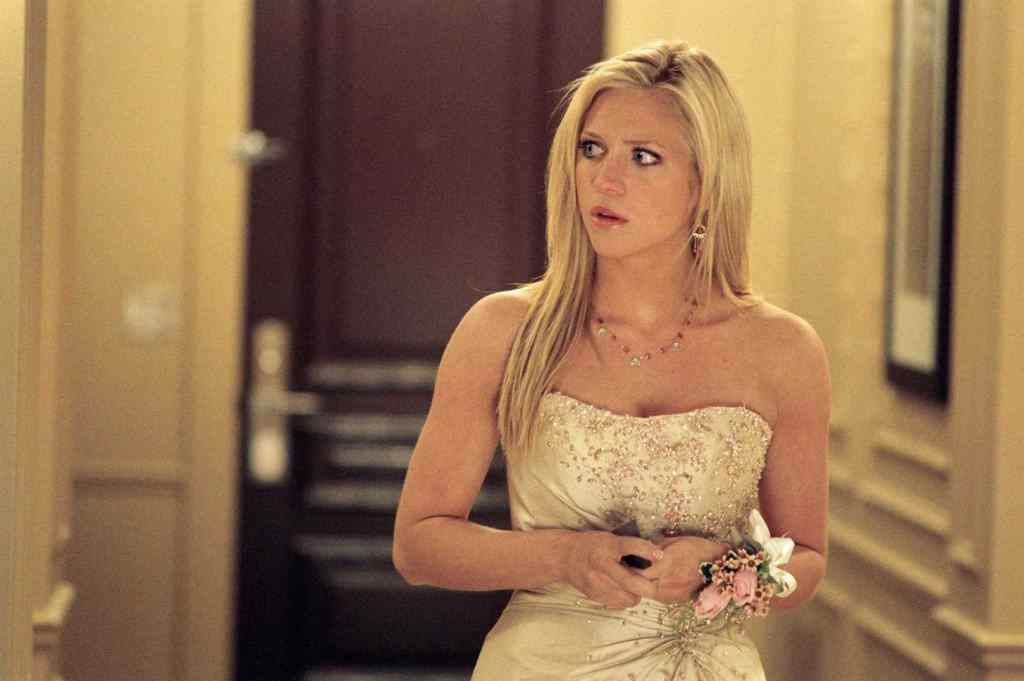 JENNIFER LOVE-HEWITT – I Know What You Did Last Summer and I Still Know What You Did Last Summer
They're are no masterpieces, but the sexy Jennifer Love Hewitt's character Julie James is a definite highlight in I Know What You Did Last Summer and I Still Know What You Did Last Summer. In the sequel, directed by Danny Cannon, and also starring Freddie Prinz Jr, singer Brandy and Mehki Phifer, Jennifer is spinning, sexy and screaming "I'm right here!" All this while getting drenched in the rain which makes her look even hotter than usual. Thanks Hewitt.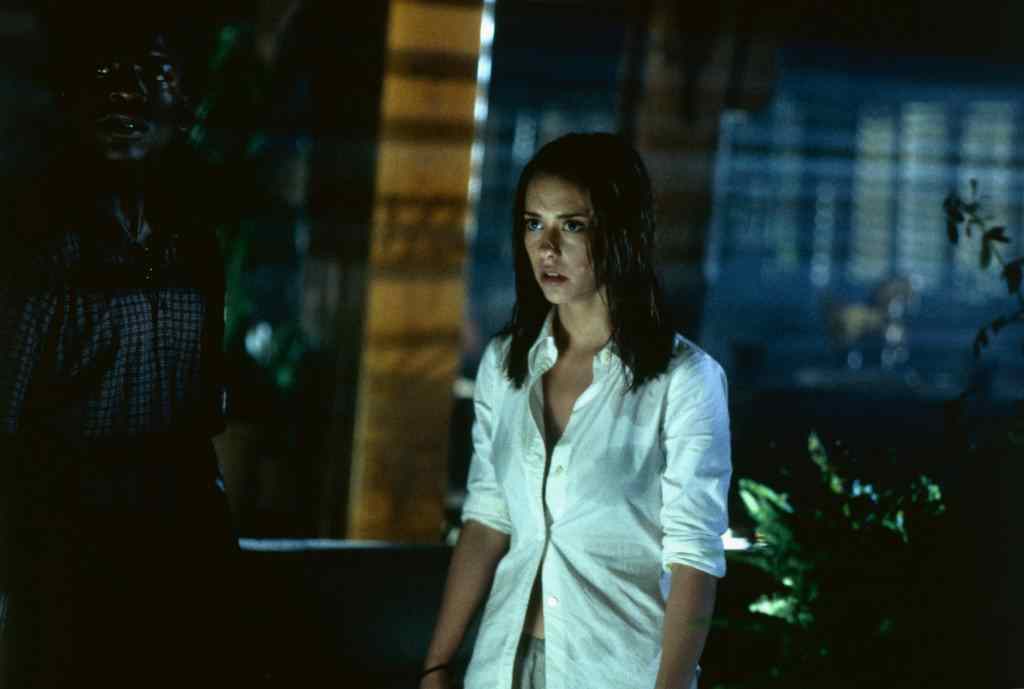 ELISHA CUTHBERT – House of Wax and Captivity
Miss Elisha Cuthbert has the perfect petrified pout for a horror victim. Even when crusty and chapped from superglue in the House of Wax, directed by Jaume Collet-Serra, also starring Chad Michael Murray and Paris Hilton. Even when constantly screeching like a true scream queen in Captivity, directed by Roland Joffe. Elisha Cuthbert always looks super-hot.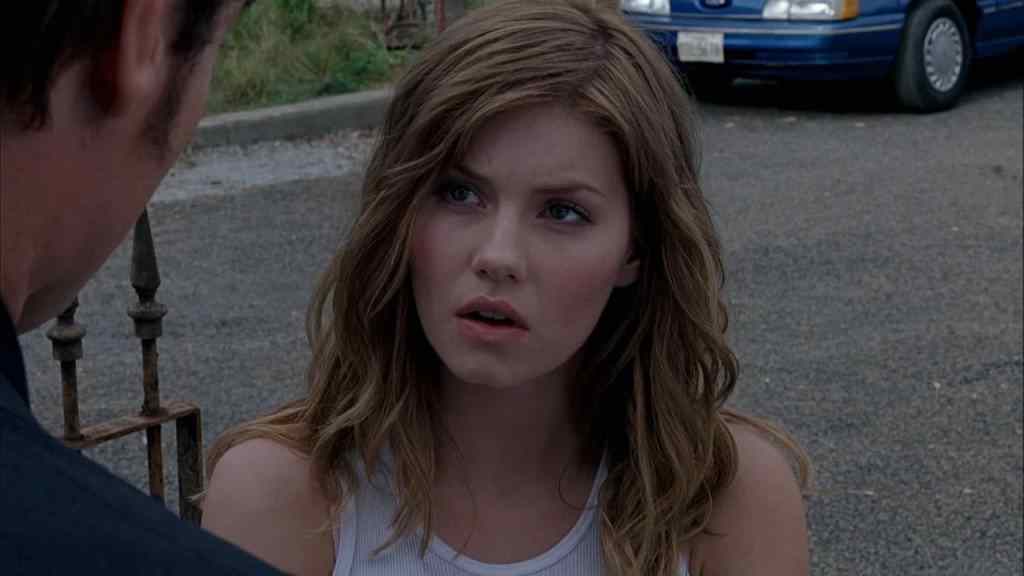 KELLY BROOK – Piranha 3D
If there was any one (or two very big reasons) to watch Piranha 3D, Kelly Brook is that reason. Directed by Alexandre Aja and also starring blonde sexpot Riley Steele (okay, so four very big reasons to watch), Piranha 3D is a great horror comedy to see some hot flesh. Stunner Kelly Brooks character Danni wears pretty much nothing for the entire film. Until she's eaten by those damn razor-toothed breast eaters. Bloody fish.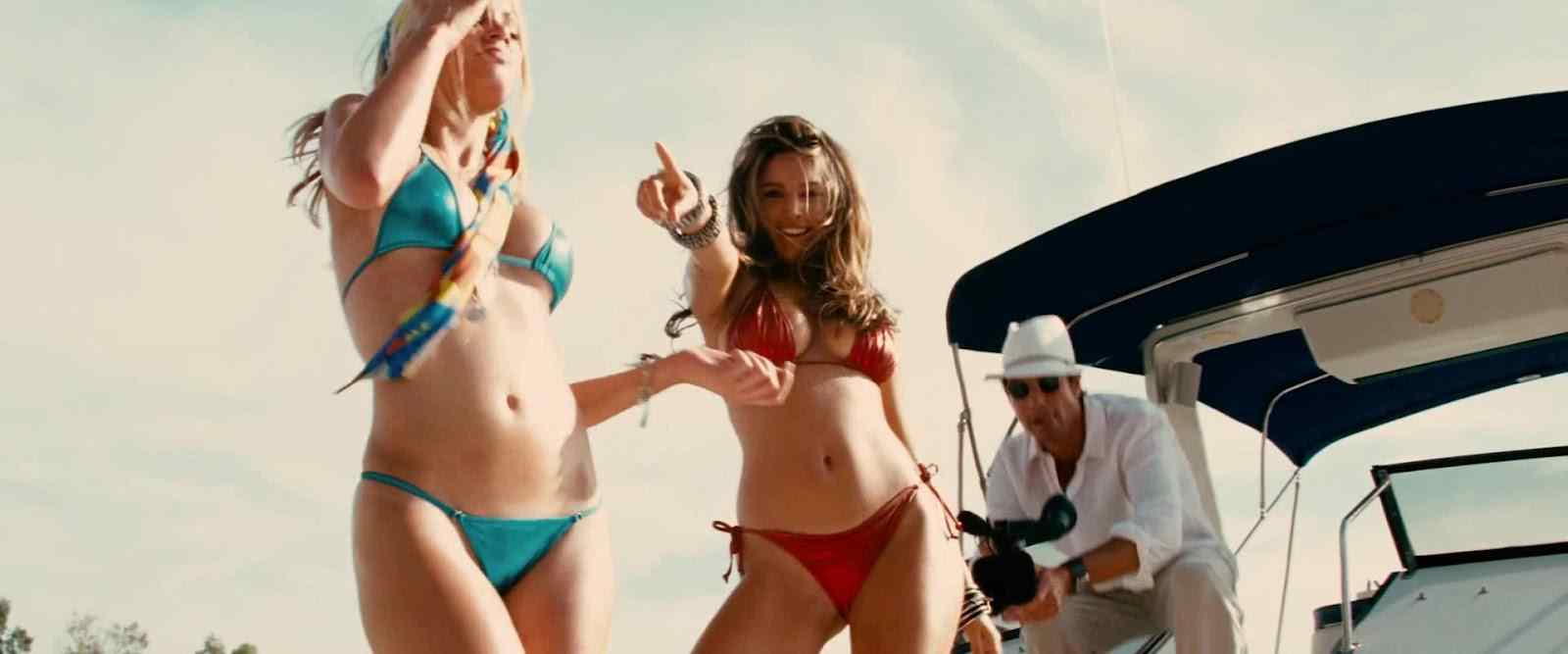 ALI LARTER – Final Destination 
You wouldn't want to be in Clear Rivers class. There's no cheating at all. And if you do cheat, you're still stuffed. Sexy Ali Larter did a good job of victim turned wise crazy hot chick in the successful Final Destination series. The franchise stars a number of beautiful women throughout but its James Wong's first installment that gave us the lovely Larter.  At least death sometimes leaves the hot ones until last.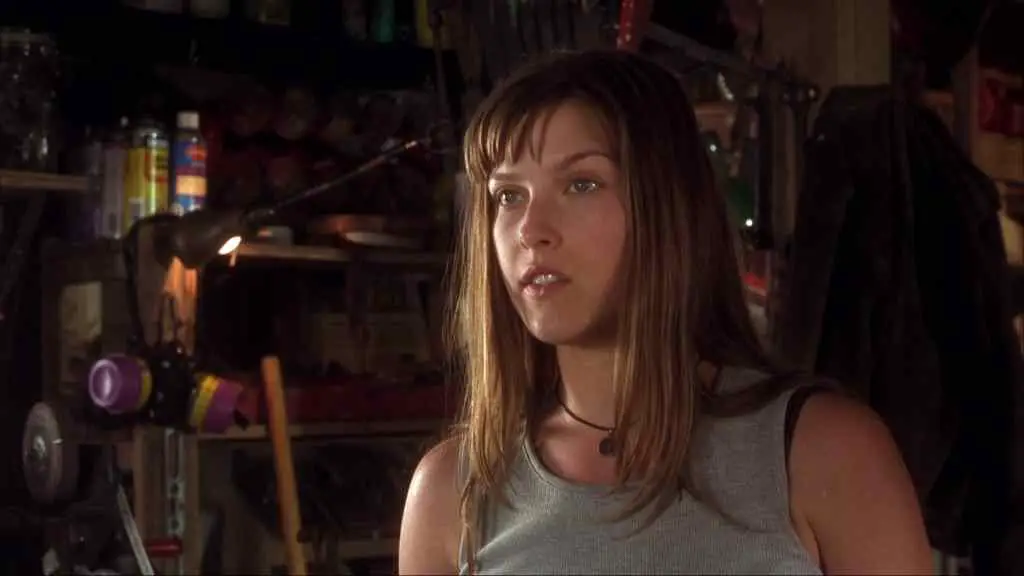 NEVE CAMPBELL – The Scream Franchise 
Poor Sidney Prescott. Neve Campbell will forever be known as her scream queen character in the successful slasher series, Scream, it's 1996 debut directed by Wes Craven. A bit of a whiner but sexy for sure, Sidney shows us the rules of a horror movie against the infamous Ghostface killer. All while tackling hard-nosed, but also hot, news reporter Gale Weathers (Courteney Cox).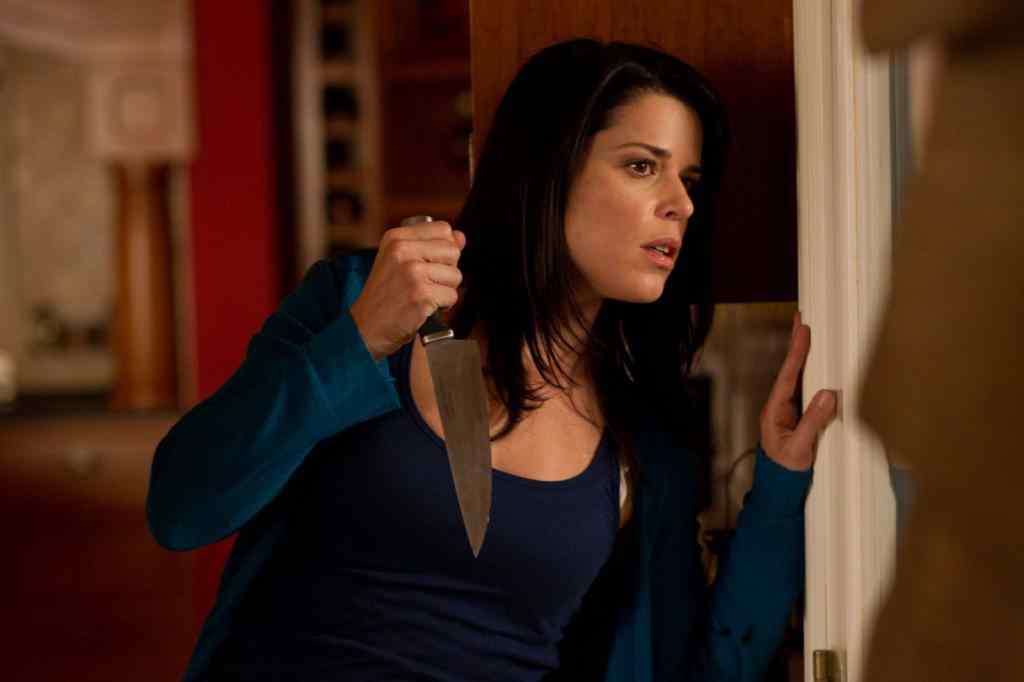 Who is your favorite helpless horror movie babe? Let us know in the comments box below!