Even with the world falling apart around us, 2021 was a stellar year for horror. For those of us who have been obsessed with the genre for much of our lives, that comes as no surprise, since horror has always flourished in the shadows. Still, this year has been particularly strong for releases both big and small, blockbuster and indie, crowd-pleasing and gloriously idiosyncratic. We've been gifted scary stories from all corners of the globe, with an emphasis on output from female, queer and POC filmmakers to boot. Horror thrives when reflecting society back at us and, in these trying times, its ability to define a particular moment in time is clearer than ever before.
In a world where the latest Marvel movie seems to be the only reason people will risk going to the cinema, Halloween Kills made a whopping $131,647,155 globally (per Box Office Mojo) and this was despite the fact plenty of critics and fans alike really took against it. The mark of a great movie, horror or otherwise, is often how much passionate debate it generates and considering Kills was equally loved and loathed, it clearly made its mark this year. Another major conversation-starter was Candyman, the highly-anticipated reboot that split the very audiences it was trying to attract right down the middle. Both appear on this list, alongside a whole bunch of other gems from a very, very strange year.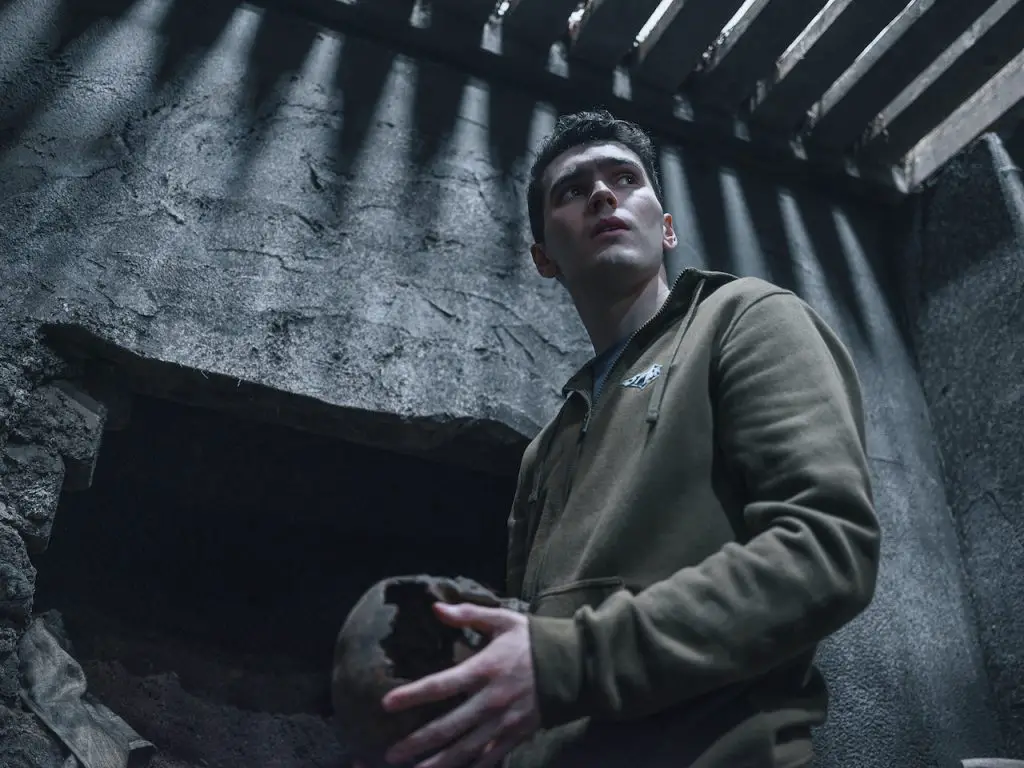 Boys From County Hell

As an Irish horror fan, it's been disappointing to see us fumble the ball repeatedly when it comes to horror. We've got a super creepy history, full of banshees and murder and mayhem and, of course, the creation of the very first vampire with
Dracula,
Clontarf native Bram Stoker's masterwork that would change everything. This lively horror-comedy from up north takes that myth and runs with it, setting the action in a fictional small town that profits off the Stoker name – with a dusty local pub even named after him – but also chafes at the idea that the great man created vampires when they have the original bloodsucker buried in a field. Naturally, he gets out, and it's up to a group of likeable but useless twenty-somethings – including Louisa Harland, of
Derry Girls
fame – to stop the dastardly fellow in his tracks before the whole town is sucked dry.
Boys from County Hell
balances laughs and scares eloquently, but Chris Baugh's accomplished feature is also loaded with heart thanks to a spiky father-son relationship at its core. Irish horror has finally been gaining traction in recent years, and this is just the latest offering to make us all proud.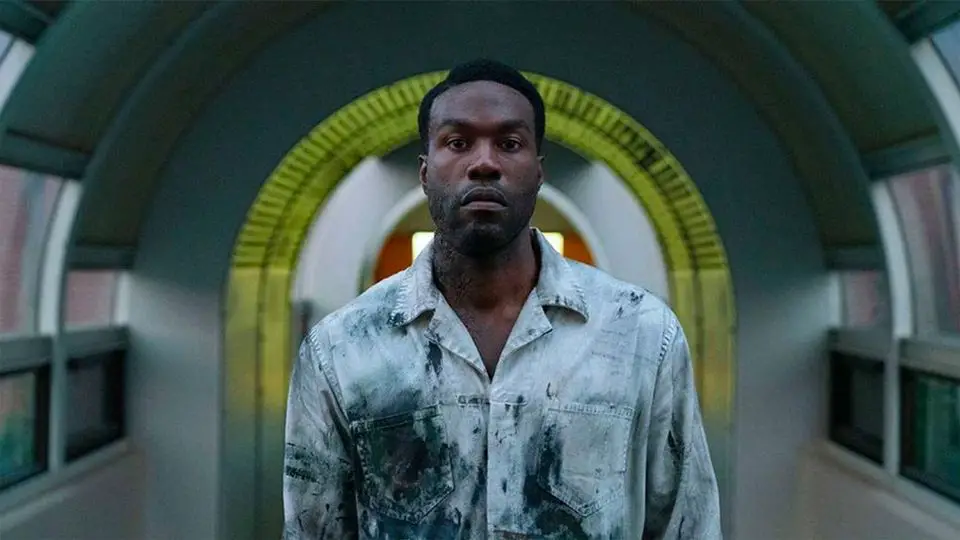 Candyman

Nia DaCosta's modern take on the Candyman myth generally disappointed, with many blaming the COVID-19 necessitated delay for increasing expectations to astronomical heights. But there were also plenty of Black critics who took issue with how it represented their personal experience in general. Obviously, I defer to them on the matter, since it's not my place to argue either way. Taken purely as a horror movie, though, DaCosta's
Candyman
is slick, viciously violent, and beautifully presented. It's also surprisingly funny, with one line about a hipster loving Joy Division still making me smile to this day. Casting the gorgeous Yahya Abdul-Mateen II as lead Anthony was a stroke of genius, since Tony Todd's sultry, enigmatic performance in Bernard Rose's original movie is what continues to draw audiences to revisit it decades later. Wisely, though, DaCosta is less concerned with retracing the steps of the original film than with forging her own path, concocting a horror story for the modern age that tackles gentrification, police violence, and institutionalized racism with aplomb (if this is a
Candyman
aimed at educating dumb white folks, it does the job). Her
Candyman
is a meditative film, one which will likely gain more fans as it's re-watched at home – particularly in a double bill with the original film. It's a massive achievement, and the final moments are jaw-dropping for a whole litany of reasons that have everything to do with real-world horror and little to do with myth.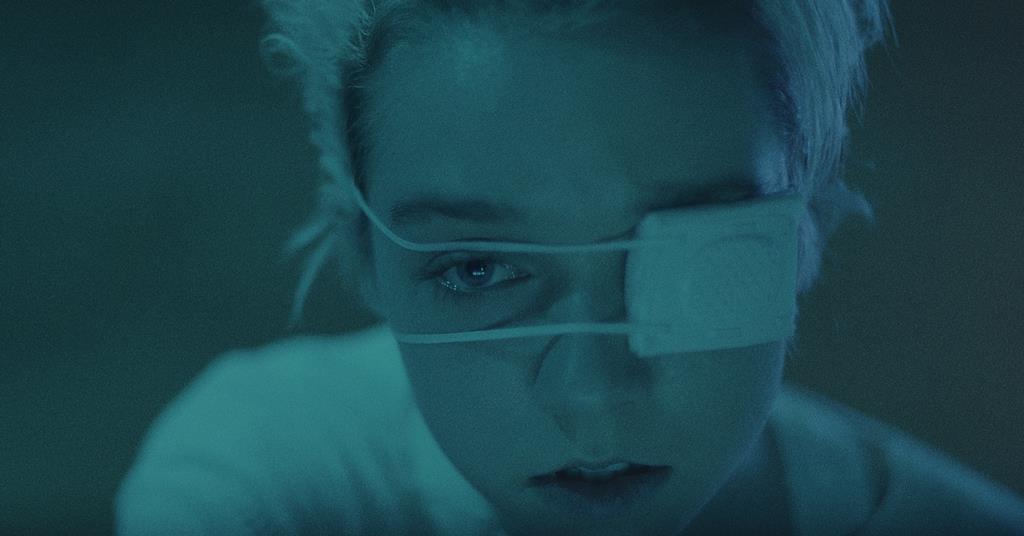 Come True

Julia Sarah Stone proves she's a star on the rise in this chilly Canadian offering. Stone plays Sarah, an insomniac teen who takes part in a sleep study just so she'll have a place to crash for the night and gets far more than she bargained for in the process. There have been plenty of attempts to visualize nightmares in horror movies, but nothing really comes close to touching
A Nightmare on Elm Street,
which presented nightmares without fanfare to give them a greater tactility. Nowadays, because VFX have improved so much, filmmakers tend to rely on muddy CG to present dream sequences but here, director Anthony Scott Burns, who also co-wrote the script, adds in subtle flourishes to let us know something is off without feeling the need to signpost it. As a result, it's frequently difficult to figure out what's real and what isn't, which puts us in Sarah's shoes in a very visceral way. Futuristic equipment and dark dalliances down endless roads further create stomach-dropping sequences during which it's clear all is not as it seems. Stone's emotionally opaque performance anchors everything before a shocking finale leaves us questioning what, exactly, she's been enduring and why.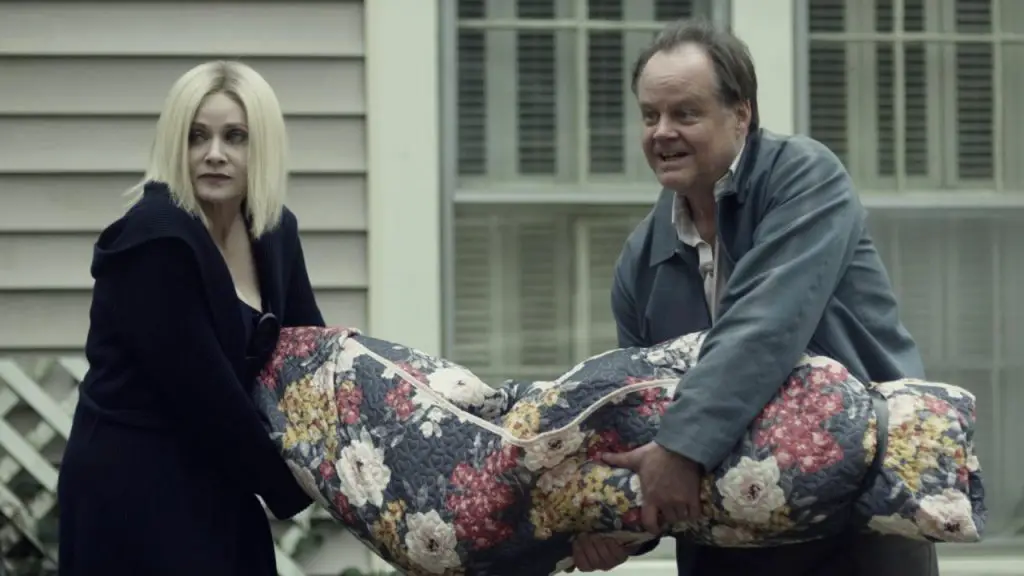 Jakob's Wife

Indie darling Travis Stevens' strongest offering yet unites two of the biggest Horror Icons of all time with Barbara Crampton and Larry Fessenden playing a prickly, god-fearing couple in their golden years whose world is rocked after she – the titular wife, natch – has an encounter with a vampire. Crampton and Fessenden are pure magic together, both giving it their all in the kind of meaty, challenging roles Hollywood proper would never gift them. Likewise, fellow genre legend Bonnie Aarons (who played the hobo in
Mulholland Dr.
and the titular nun in
The Nun
, among many others) is terrifying as The Master, a vampire whose gender is left curiously opaque, providing a queer subtext to her interactions with Crampton's bored housewife.
Jakob's Wife,
much like
Boys from County Hell,
highlights why the vampire myth continues to be explored in modern terms. There's plenty you can do and say with bloodsuckers without necessarily dressing your characters up in flouncy blouses and fusty wigs. Moreover, the image of Crampton stomping down a grocery store aisle, sunglasses on, in search of blood is a Halloween costume waiting to happen, which only further solidifies this as a future all-timer.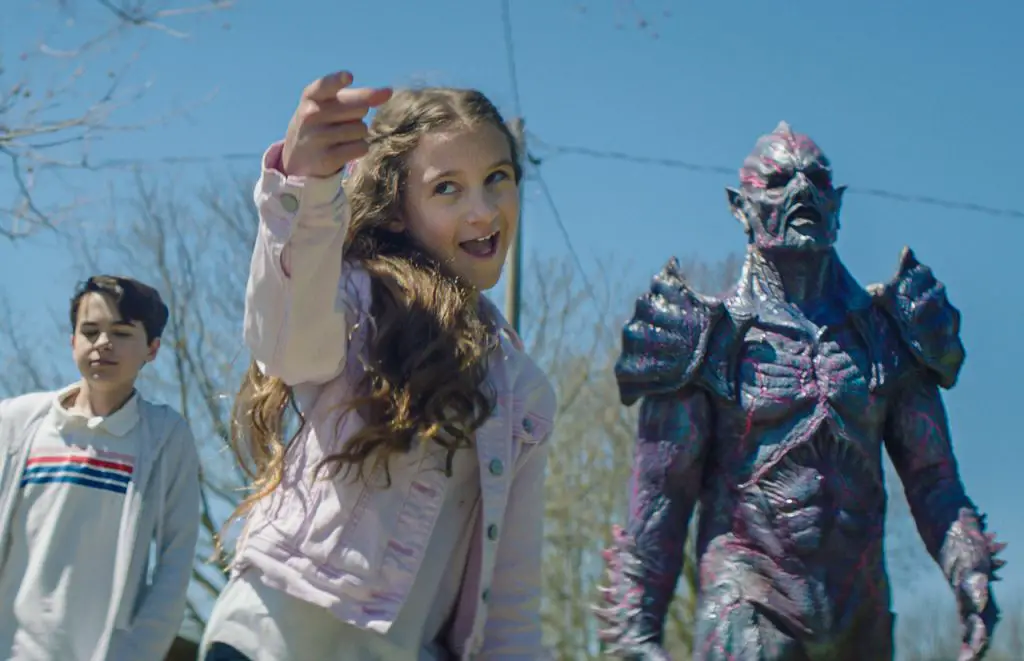 Psycho Goreman

Who would've thought that one of the most heart-warming releases of the year would involve a huge alien monster and a couple of bratty kids controlling him?
Psycho Goreman
emerged completely out of nowhere, but Steven Kostanski's bizarre, silly, and instantly quotable gore odyssey is a cult classic in the making. Following a bickering brother-sister duo who stumble upon the titular creature and unleash chaos upon their smalltown in the process,
Psycho Goreman
somehow manages to be sweet, gross, and laugh-out-loud funny. From a suicidal melting cop to a sentient brain whose fate isn't sealed in the way you'd expect, Kostanski's movie is loaded with terrific, colorful characters brought to life by killer, and crucially physical, special FX. Search the memes online to see just how much of an impact this unexpected little gore-fest has already made on the zeitgeist.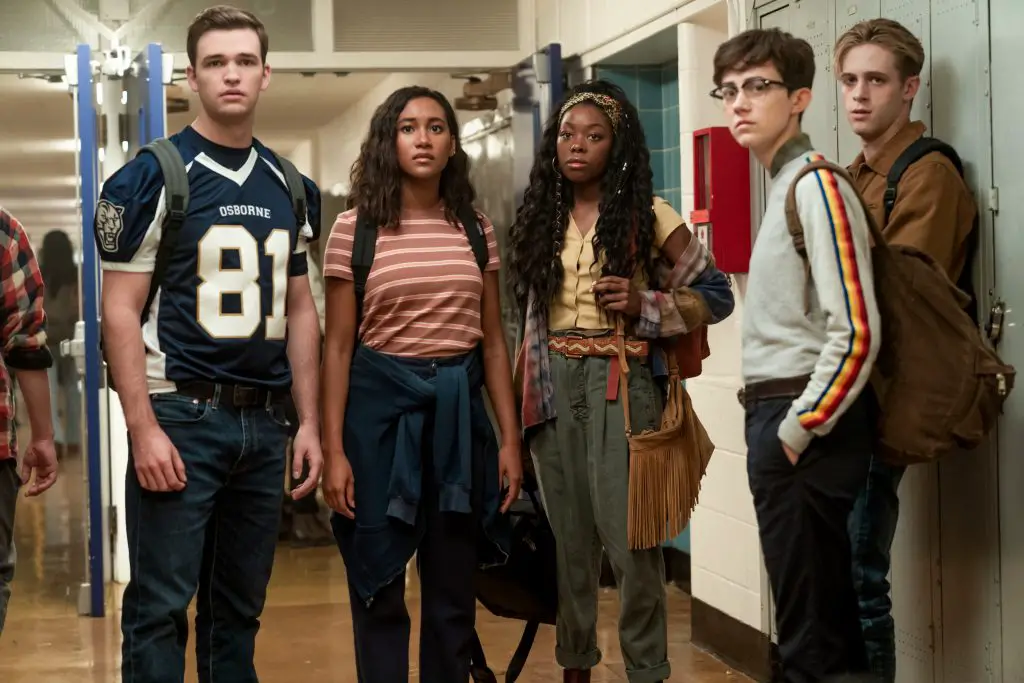 There's Someone Inside Your House

Slasher fans constantly roll our eyes at the suggestion the sub-genre is dead, not least because the likes of
Halloween, Scream
and
Candyman
have all been reinvigorated in recent years, or are due to be, confirming there's still an appetite for bloodthirsty psychos picking people off one by one. Recent years have seen a glut of fascinating new slashers unleashed upon the world too and, in a year that gave us the colossal disappointment that was the inane, anaemic
Fear Street
series, it was particularly impressive to spot
There's Someone Inside Your House
lurking on streaming service Netflix too. Helmed by
Creep
's Patrick Brice and adapted by Henry Gayden, from the titular novel by Stephanie Perkins, this thoroughly modern slasher follows tortured protagonist Makani (the wonderful Sydney Park) as she tries to figure out who's brutally murdering her classmates. The kills are ruthless, with a church-set sequence targeting a casually racist A-student standing out as one of the best of the year.
There's Someone Inside Your House
is progressive without being preachy, sexy without straying into try-hard
Euphoria
territory, and simultaneously unpredictable and enjoyably easy to figure out if you're paying enough attention (and are a slasher super-fan, of course).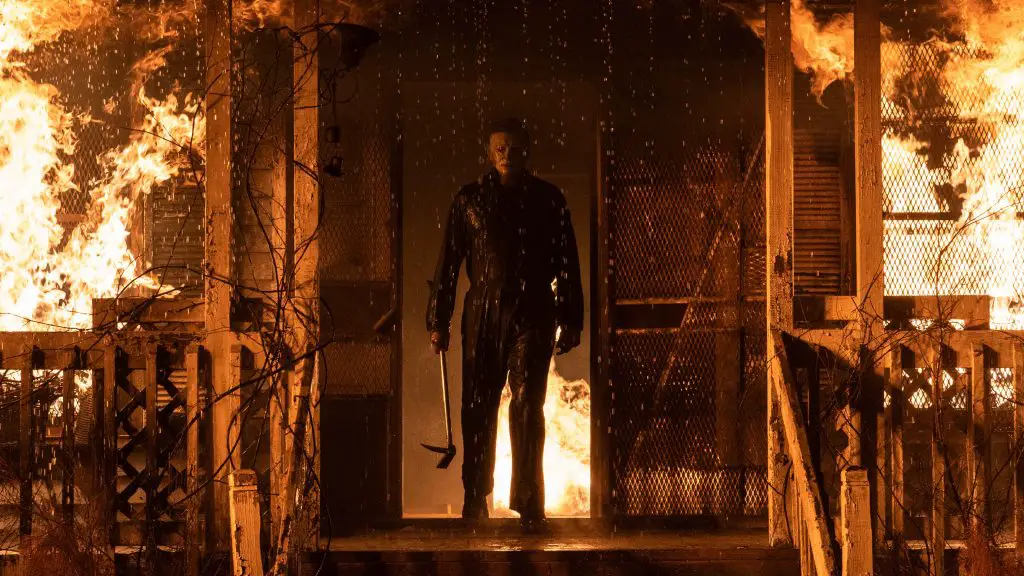 Halloween Kills

Speaking of slashers, the most hated horror movie of the year is actually pretty great.
Halloween
(2018) breathed new life into a franchise most considered dead, with vicious kills, a surprising amount of genuine laughs, and a sheen typically reserved for high-art movies directed by someone like Ari Aster.
Halloween Kills,
despite the insane overreaction, was the perfect middle chapter. The kills were ramped up – to the extent so-called fans complained Michael was killing
too much
!? – the tone was resolutely dark and foreboding, and the rot at the core of Haddonfield was finally, ruthlessly exposed. There were two moments in
Halloween Kills
that made me cry; the first was a quiet aside in the hospital, when the brilliant Judy Greer is cleaning the blood off her hands and then takes a second to cry in private over her dead husband, and the second involving a horrifying suicide that packs a punch precisely because of how preventable it is. Rather than resting on their laurels, David Gordon Green and Danny McBride took a more nihilistic approach to the material and, in doing so, they made a salient point about what exactly all of us, as fans, are expecting from these movies. For too long, Rob Zombie's takes on the
Halloween
franchise were dismissed as too rough, too violent, too grubby. As far as
Halloween Kills
is concerned, things can go even further. With any luck,
Halloween Ends
will wrap this clever, boundary-pushing trilogy up in equally uncompromising fashion.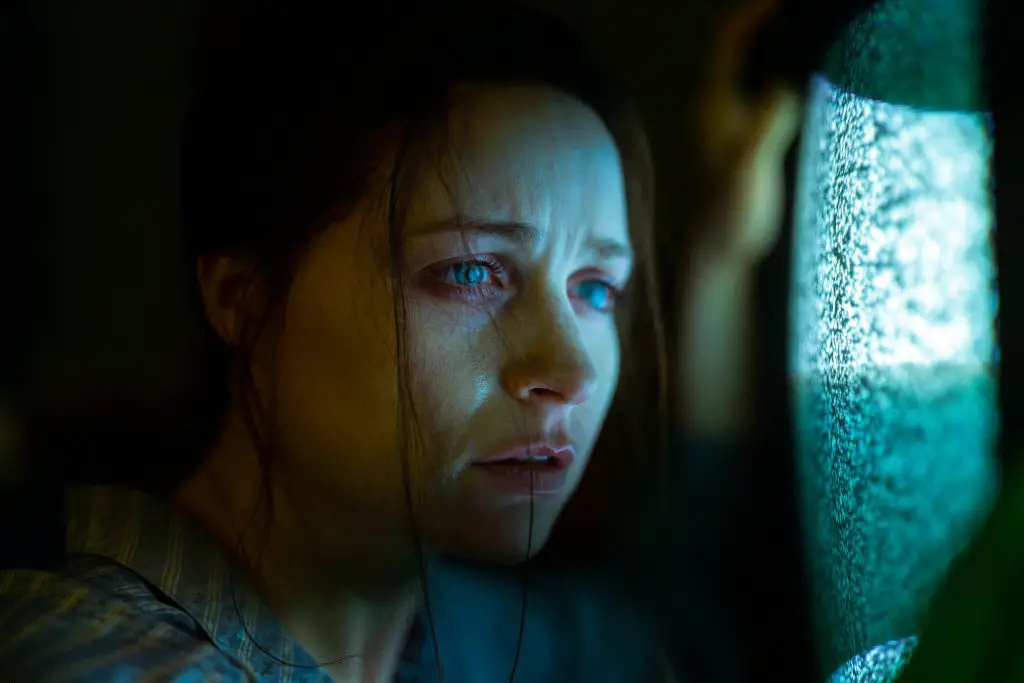 Censor

Sadly, I can't recall the last time a top three at the end of a year was comprised entirely of female-directed films. What a treat 2021 has been, at least in this context, with more female, POC and queer-helmed features released than ever before. Horror has always provided a refuge for outsiders, and that's never been clearer than right now, with more fascinating and diverse voices coming to the fore than ever before. Chief among them is Prano Bailey-Bond, making her feature debut with the female-led
Censor.
Following an uptight film censor (Niahm Algar) tasked with watching the most horrifying horror and exploitation movies before they're unleashed on the greater public, Bailey-Bond's story is imbued with feminine energy. Although it's loosely based on a real-life person, Algar's prickly Enid is a brilliant creation, equal parts loving and cold, who blames herself for the disappearance of her sister and goes off the rails after believing she's spotted her in a movie. The always welcome Michael Smiley pops up as a smarmy director, but the film belongs to Algar. Bailey-Bond, meanwhile, establishes herself as one to watch with nightmarish fairy-tale imagery, a chillingly foreboding atmosphere, and more questions than answers. The Welshwoman is a horror fan through and through, with several clever homages scattered throughout, but
Censor
is assuredly her story, a unique, bizarre, and gorgeous looking fright flick only she could've made.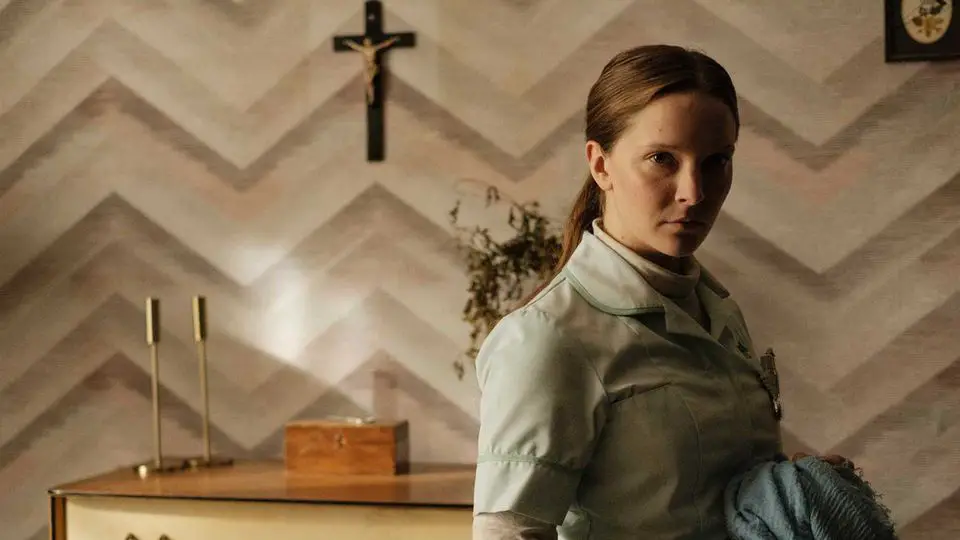 Saint Maud

Another major, attention-seeking debut from a British, female filmmaker is the life-ruining
Saint Maud.
Featuring a ferociously committed Morfydd Clark as the titular Maud, a home healthcare worker who believes she's got a direct line to God, Rose Glass's debut is steeped in local history, but its themes of loneliness, religious fundamentalism, and identity are uncomfortably universal. Although there are moments of magical realism,
Saint Maud
is at its most frightening when Maud punishes herself for her perceived indiscretions, such as when she places thumbtacks in her high-tops and then walks squishily around the town, or the film's chilling final moments, which will leave you stuck to the seat, unable to move on from what's happened. As with the other films comprising this year's top three,
Saint Maud
is a singular experience, and one which could only have been envisioned by a female creator. Naturally, all three films are led by fierce, committed female performers too, the most effective of which confidently nabbed the number one spot.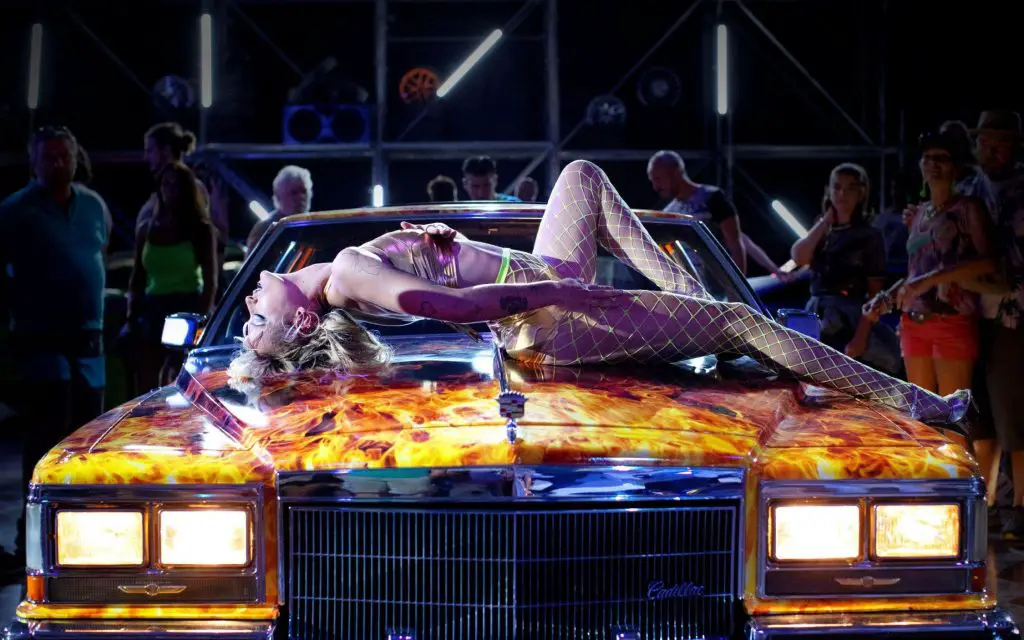 Titane

Julia Ducournau's
Raw
was a ground-breaking debut, which told the story of a teenage girl's burgeoning sexuality and family troubles through the lens of cannibalism. The film was effortlessly cool, disgusting, and even made people faint at festival screenings. Following it up would leave most filmmakers quaking in their boots, but Ducournau isn't most filmmakers. With
Titane,
she proved that
Raw
was no fluke; this is an artist with a unique, defiantly punk rock worldview and plenty to say about gender, and in particular women's place in the world, sexuality, and identity. Following newcomer Agathe Rousselle's protagonist Alexia as she kills whoever crosses her path, has a romantic encounter with a car, and finally goes undercover as the missing son of a lonely, steroid addicted fireman (played by French icon Vincent Lindon), describing
Titane
doesn't do it any justice. This movie must be experienced to be truly appreciated. It's impossible to put into words how special, how insane, how truly life-changing it is, from Rousselle's stunning central performance to Lindon's devastating take on a desperate father trying to show love to someone who maybe doesn't really deserve it. In a movie featuring car sex, gruesome stabbings, and the most horrifying incident involving a nipple piercing yet committed to celluloid (anybody who has one, be warned before watching), the freakiest moment involves a seductive dance. Suffice to say, anyone who doesn't consider Ducournau one of the most exciting filmmakers working in horror today needs their titanium head plate removed ASAP. The best and most challenging movie of the year bar none, across any genre,
Titane
is especially exciting for horror fans.