2018 was an insanely good year for horror. We've been experiencing something of a golden age lately, at least according to certain sects (read: snooty critics who wrongly believe the only decent horror movies shouldn't really be considered horror movies, but rather "elevated horror," "art horror," or the ghastly "horror-thriller"), so the fact these 12 months were solid shouldn't really come as too much of a surprise.
And yet, this was such a good year for horror I couldn't even narrow my picks down to five as I usually do. Really, choosing just 10 movies to throw my support behind was difficult. It kills me that Unsane isn't on this list, for example, because that's such a killer flick that everybody should see but particularly women with experience of sexual assault or harassment (so, all women then). Female-led horror was front and center this year, which is wonderful to see, with more movies with women at the helm also at the fore.
The Ranger, from writer-director Jenn Wexler, is another movie I loved from this year that just missed the cut. It opened Frightfest, the first female-directed movie to ever do so in the festival's 20-year history (eek), and will be hitting home video in the new year, so definitely check that one out. Even something like Hell Fest, or The First Purge, both of which were on the lighter end of the scale, made a case for themselves as movies worth investing in.
Still, with all that being said, these are the best of the best that I saw this year (and I watched A LOT):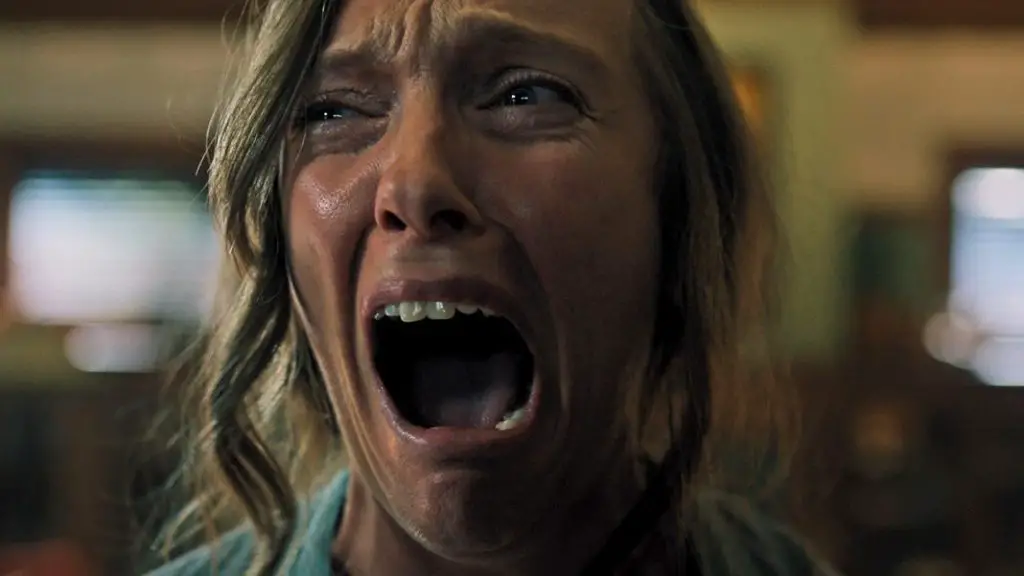 Hereditary
Let's get the obvious ones out of the way first. The weird backlash to Ari Aster's debut annoyed me no end. Sure,
Hereditary
has its issues but the biggest stumbling block for this remarkable little movie was that some dope compared it to
The Exorcist
right off the bat, leading self-described horror fanatics to clutch their chainsaws to their chests in disgust. Nothing should be described
in real time
as this generation's anything else. It doesn't make any sense. Movies don't automatically become classics; it takes time to earn that kind of badge of honor. But using the fact that somebody was dumb enough to make such a reductive statement to hate a movie is just as backwards.
Hereditary
isn't
The Exorcist,
but in a decade or two it might just be held up as one of the greats of modern horror.
The thing is properly bloody scary, consistently disturbing, and boasts this inherent sense of foreboding throughout that's difficult to master. Aster drip-feeds us clues so we know what's going on long before the characters, ensuring the tension is heightened to near breaking point before anything even really happens. Toni Collette is superb as the grieving mother, while horror up-and-comer Alex Wolff (also great in My Friend Dahmer) provides ample support as her stoner son, and there are plenty of visuals to haunt even the most cynical horror fan's nightmares. Those who think themselves too smart for this one will have been similarly dismissive of The Witch, another fascinating debut with bite. Those who admit to being terrorized will find much to enjoy with these violent delights.
See Also: Hereditary isn't Perfect, but We Should Still Be Glad It Exists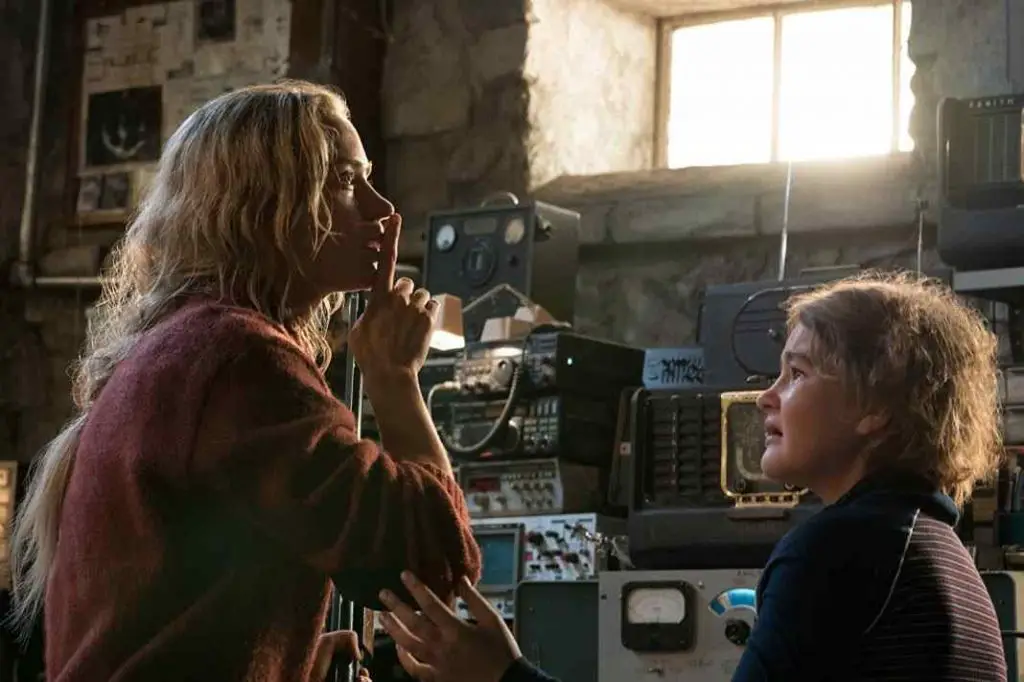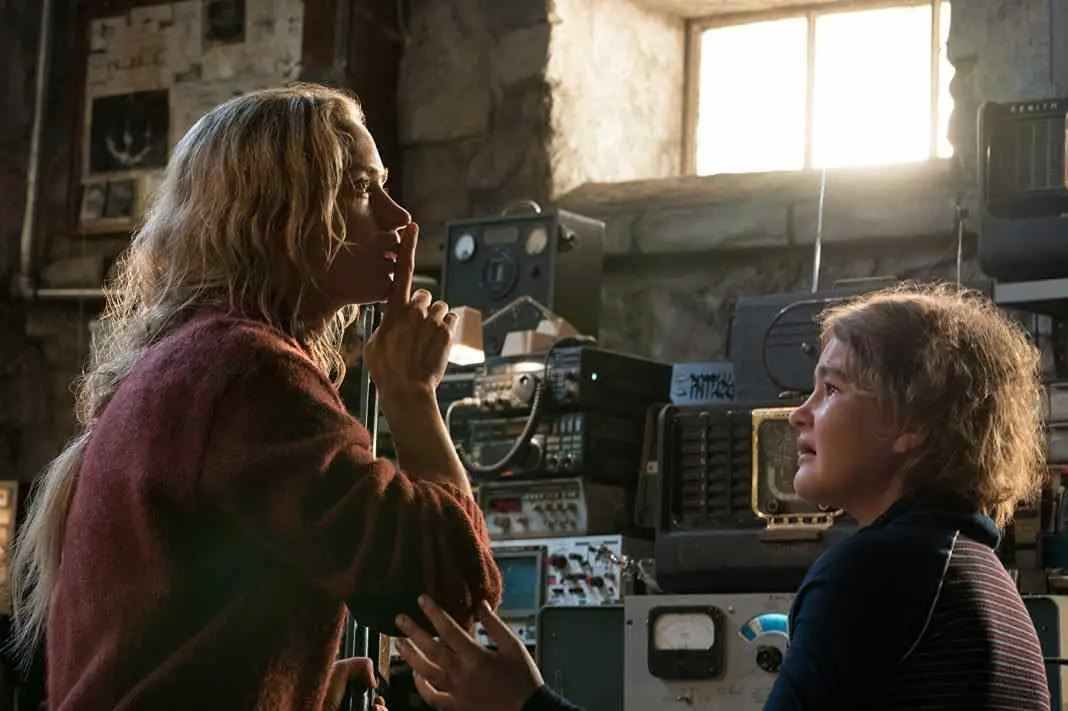 A Quiet Place
There's a reason everybody has been raving about A Quiet Place and Hereditary this year, both inside and outside of horror circles; they're both terrific. John Krasinski's near-silent monster movie is a different, well, beast entirely but it similarly focuses on the trials and tribulations of a dysfunctional family unit. Here, it's led with similar aplomb to Collette's barnstorming performance by Emily Blunt, Krasinski's real-life wife. The creature (which looks kind of like a Xenomorph…ish) is kept wisely out of frame for much of the movie, adding to its scare factor, while a deaf child provides both an added layer of danger and a nifty plot device to possibly outwit the family's assailants.  A Quiet Place is so effectively crafted, in fact, that many audiences were frightened into blissful silence while it played — a gift for cinephiles the world over who have become accustomed to talking, rustling, and blatant phone usage in recent years.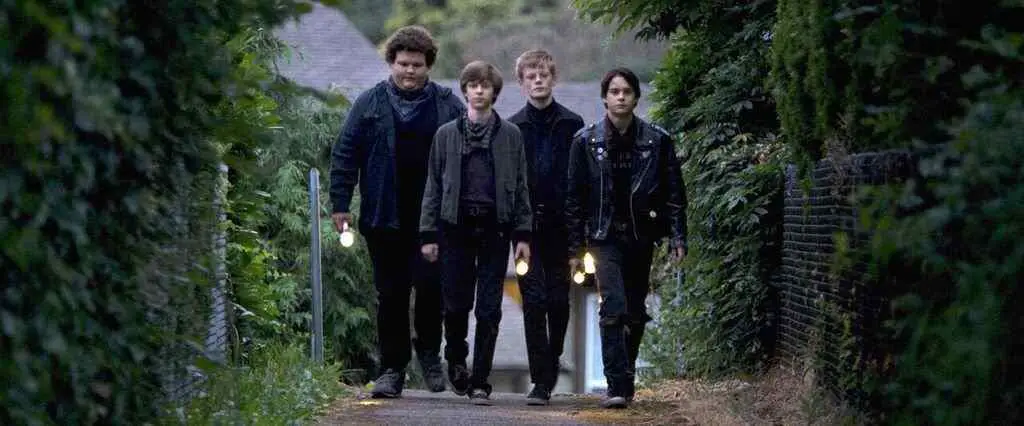 Summer of '84
I caught the sophomore feature from the guys behind the fantastic Turbo Kid twice over the, er, summer. The second time, with a packed audience at Frightfest, solidified Summer of 84 as one of the year's best. On paper, it sounds like a Stranger Things ripoff (itself a ripoff of virtually every eighties property imaginable); a group of four kids try to solve a mystery in their quiet, Stephen King-esque hometown. In reality, the flick is much, much nastier. It lures you into a false sense of security with pop culture chat, the usual quips and barbs (but thankfully not that Barb), and cutesy little time-appropriate flourishes before pulling the rug out in spectacularly gruesome fashion. Add to this the fact lovable Rich Sommer, whom most viewers will recognize as one of Andy's shitty friends from The Devil Wears Prada, plays the local cop/suspected killer neither the kids nor the audience can get a handle on, and you've got a recipe for a surprisingly dark throwback. If only there was a girl cast alongside the four young leads (no, Betty's sister does not count).
Related: Summer of '84 is a Thrilling Eighties Throwback [Review]
The Endless
The latest brain-twister from film-making duo Justin Benson and Aaron Moorhead (Spring, Resolution) came out at the beginning of the year, if it even really came out at all, so it's disappointing to see it left off so many Best Of lists. The Endless is an all-timer. Starring the film-makers themselves as squabbling brothers who return to the cult they grew up in as children only to find very little has changed, the movie is a quietly devastating masterpiece in low budget film-making. Benson and Moorhead make for compelling leads, their easy rapport suggesting a lifetime of shared grievances, while their skills in writing, directing, and even editing are evident throughout from how each shot is meticulously composed. Demands an immediate re-watch, just to wrap your head around everything you missed the first time around.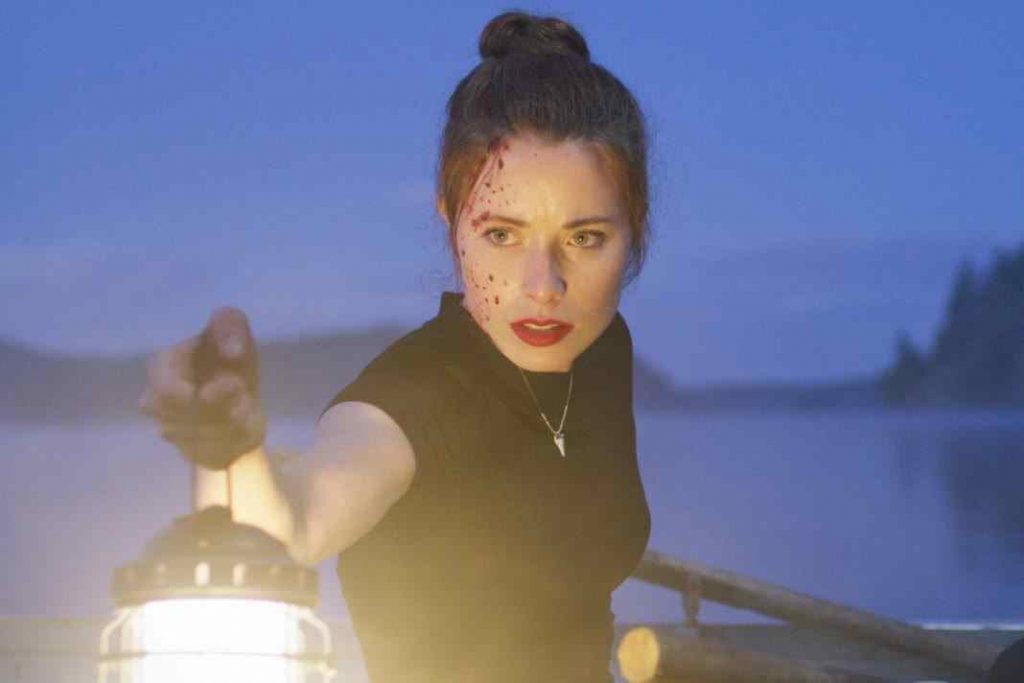 What Keeps You Alive
I've been a massive fan of the Colin Minihan-Brittany Allen partnership ever since Extraterrestrial (very underrated sci-fi horror, check it out) and with each installment they just seem to get better and better. What Keeps You Alive is a classic in the making. Allen not only leads the charge (alongside her Jigsaw co-star Hannah Emily Anderson) but provides the score too, her first time doing so, while Minihan's writing is the tightest it's been. He originally envisioned the central couple as heterosexual, but changed it to a lesbian couple at Allen's request. As a result, the flick is elevated beyond the usual male-female dynamic we're so used to. It's impossible to discuss the movie without giving away its many nasty delights, but it's a clever, compelling, and ultimately quite shocking story that will stay with you long after the credits roll.
See Also: Colin Minihan Talks What Keeps You Alive [Interview]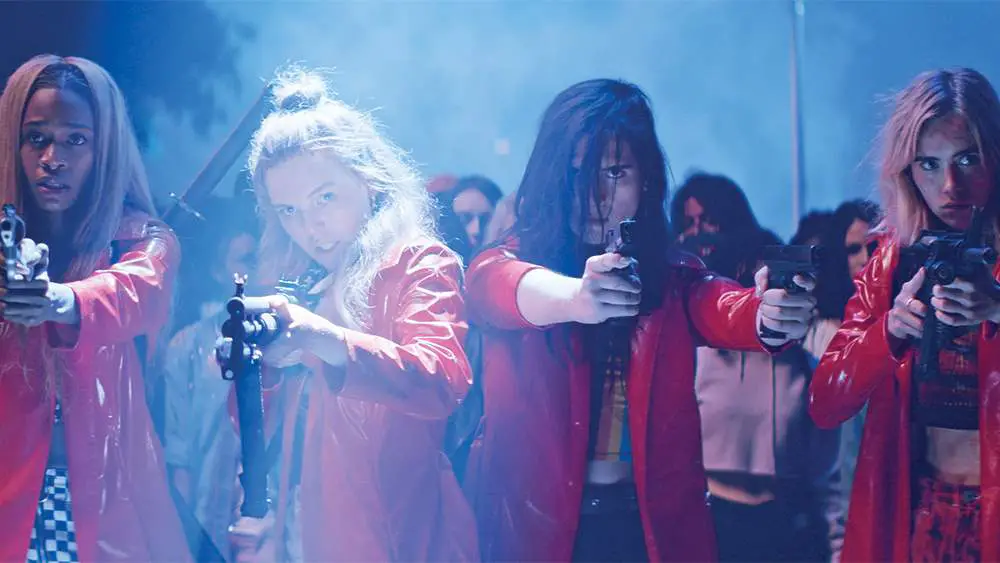 Assassination Nation
2018 has been the year of women in horror for sure, and never was that more obvious (emphasis on the word obvious) than in Sam Levinson's polemic Assassination Nation. The movie is a hard sell, because it's led by nubile, social media-obsessed teen girls and it hammers its point home from the opening moments — which warn of the shocks to come, for the easily offended — rather than delicately laying it out for us. The thing is, women aren't playing around anymore. We're done with the whole softly, softly approach. Now we're screaming in your face. And that's what Levinson does here, via an almost non-stop barrage of bright colors, loud music, and annoying teen slang. Bella Thorne has a clever little cameo laying out why her character is being paid for posting boring stuff on Instagram and it's genius. The ending, meanwhile, turns the idea of taking people to task very literally and ensures any MRAs dumb enough to watch know that, when the revolution comes, it'll be their heads on stakes. Progressive, transgressive, laugh out loud funny and a defiant call to arms for anybody still sitting on the sidelines. Double bill with Tragedy Girls for maximum teen horror fun.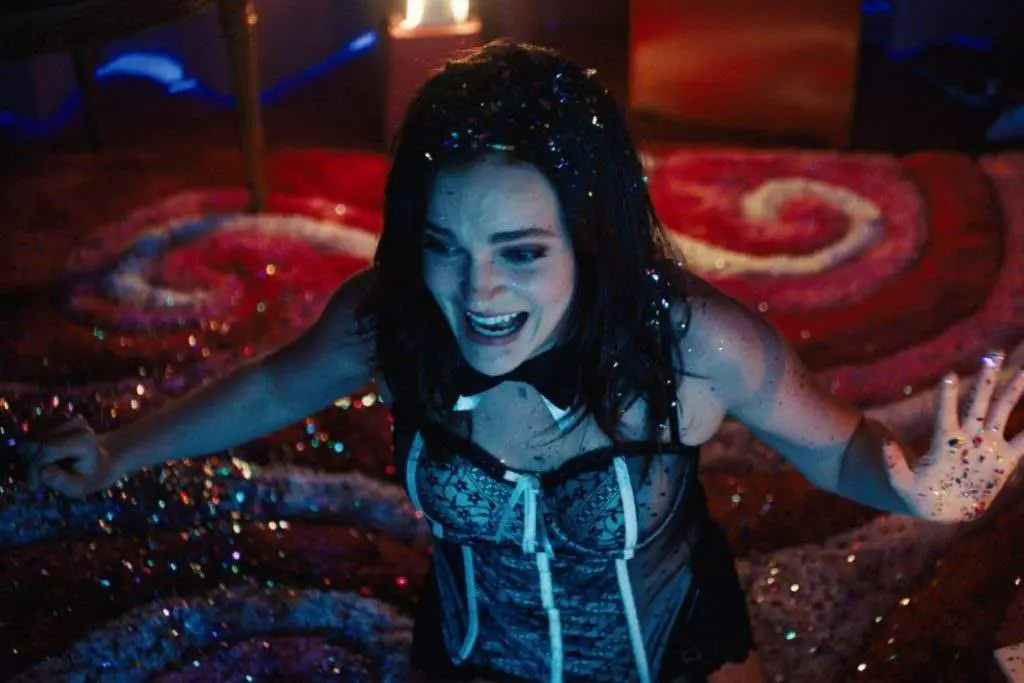 Cam
It's incredibly difficult to get TEH INTERNETZ right in movies, so extra credit must be paid to Cam, an Internet Horror movie that also tackles that most dodgy of subject matters, sex work. Madeline Brewer stars as a popular cam-girl looking to expand her reach when suddenly her identity is stolen and with it her business model. The flick, co-written by former cam girl Isa Mazzei and long-time friend Daniel Goldhaber, who also directs (though the film is crucially presented from both of them equally),  is a frequently shocking little horror story. It's also wildly progressive and smart, firmly positioning Brewer's Alice/Lola as the heroine rather than the victim.
Related: Cam is the Bravest, Boldest, and Most Essential Horror Movie of the Year [Review]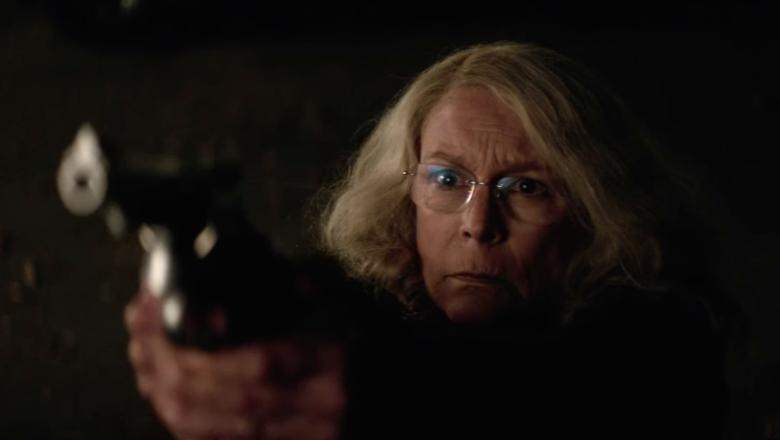 Halloween
John Carpenter's 1978 slasher is a masterpiece, that goes without saying, but as one of (very few) defenders of Rob Zombie's 2007 reboot and its bizarre but still impressive sequel, let me just make it clear that it's far from untouchable. Zombie's film went wrong by following too closely in the footsteps of its forebear. Still, when news of another reboot/sequel surfaced, fans were adamant that the film should look and feel just like the Carpenter classic. It didn't, leading many to turn against it. I loved it. Jamie Lee Curtis is back and better than ever, while Judy Greer gets the biggest moment of the movie as her otherwise under-served daughter, and Andi Mitchalik stakes a claim for herself as a Scream Queen in training. The kills are vicious and surprisingly gory, the comedy, from two vets of the genre, is well-judged and actually funny ("Send Dave first!"), and the story makes a certain amount of sense within this universe. Both David Gordon Green and Danny McBride pay homage to what's come before while simultaneously putting their own spin on arguably the most beloved horror movie of all time. It's impressive they managed to do such a good job given everything that was working against them, even more so that the film stands up in its own right as a righteous, female-focused study of a trauma survivor and a great slasher, too. Now give RZ Texas Chain Saw.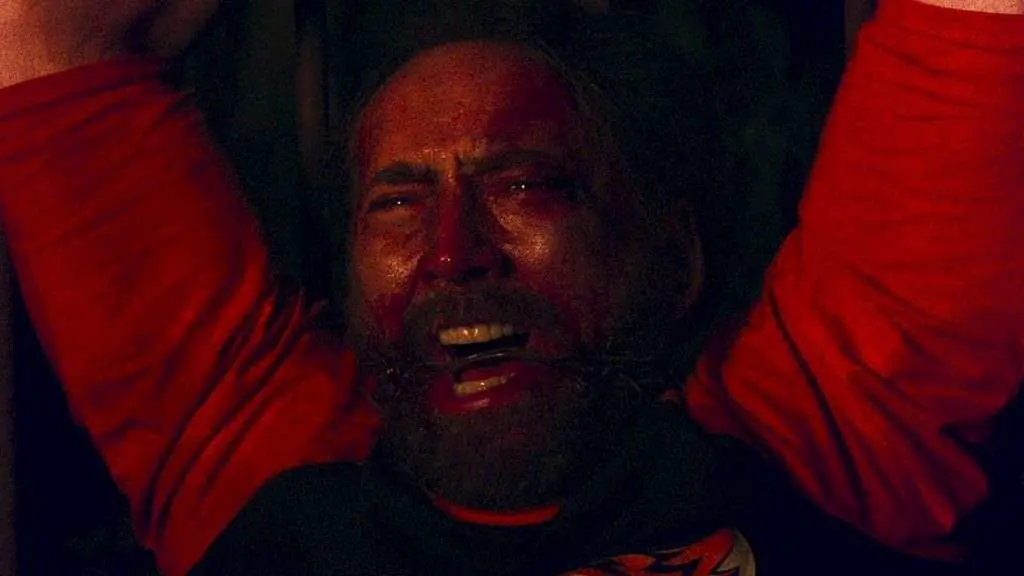 Mandy
If you were lucky enough to catch Mandy in theaters then you may have come across the asinine Cage Bros looking for a night out to laugh at their favorite loony actor. Unfortunately for them, Panos Cosmatos' stunningly realized, devastatingly beautiful and wildly original horror movie boasts Cage's best work in years. He's simply marvelous here, channeling years of pent up rage at critics who confused his methods for lack of skill rather than seeing him as the controlled and very gifted performer he is. Andrea Riseborough takes to the titular role with an ethereal understanding of her own strange gifts, her big doe eyes staring through a curtain of dark hair at her beloved, with the two immediately believable as a long term couple. The frights come thick, fast, and gooey, echoing Hellraiser and the more recent Baskin via some hugely affecting practical SFX and makeup. Mandy is violent, powerful, and surprisingly emotional, the kind of horror movie that's like an assault on the senses but which doesn't resort to mindless torture to make its point. Cage's bathroom freakout is the best example yet of his particular set of skills and if you laughed at it, you're a monster.
See Also: Mandy is Metal AF [Blu-ray Review]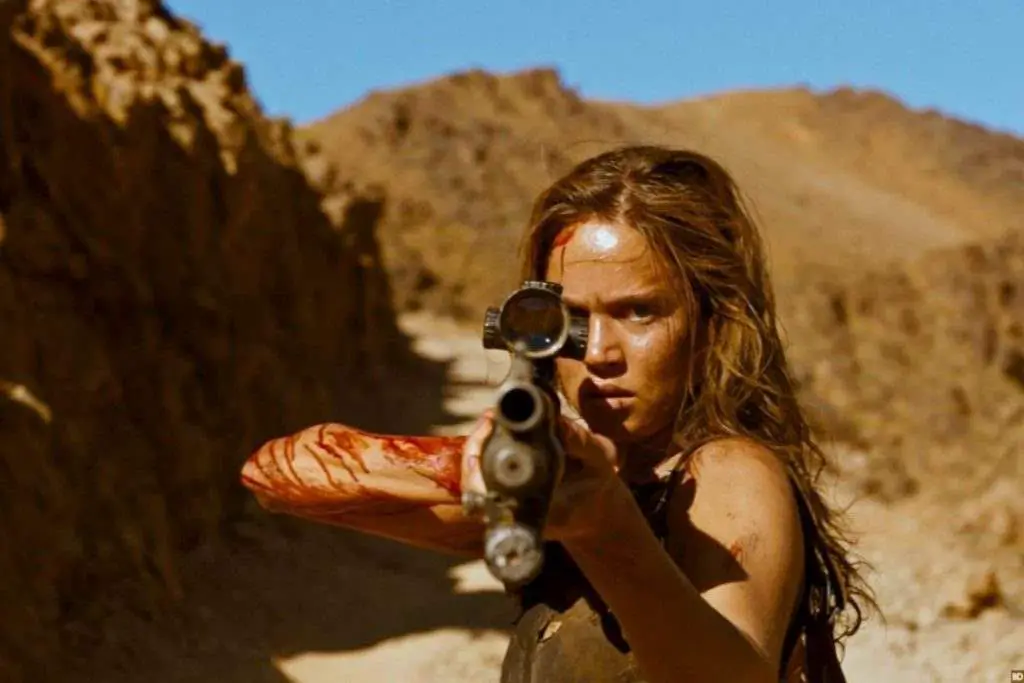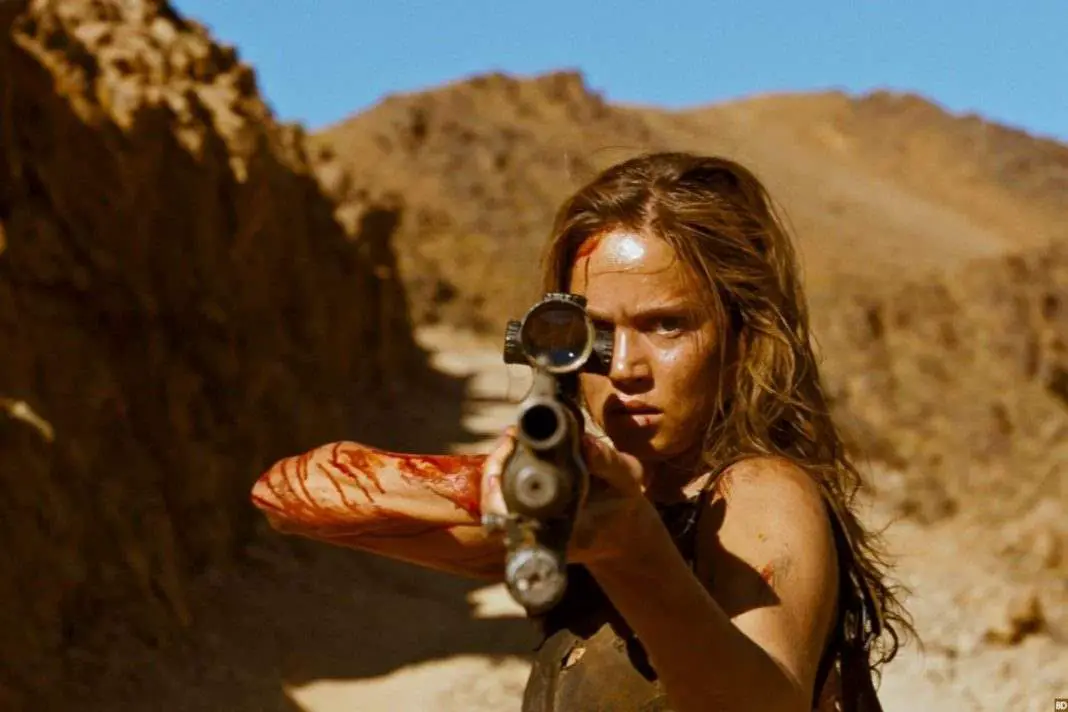 Revenge
Last year, Julia Ducournau gave us Raw. This year, Coralie Fargeat gifted us Revenge. It's clear; French women know their horror. Matilda Lutz stars here as Jen, a party girl enjoying a weekend away with her married boyfriend when his two lecherous mates decide they'd like a go, too. Rather than focus on the rape, Fargeat turns the camera on Lutz's face, ensuring it's her pain we are feeling, rather than the pleasure of her attackers (as is so often the case with rape-revenge movies). When the time comes for her resurrection, Fargeat keeps the camera level. Lutz clearly has a killer bod, and Fargeat dresses her in skimpy clothing befitting her flirty character, but her lens never leers. Jen is in the position of power, that power is taken away, and then she regains it through a series of death-defying challenges. The female gaze is strong here, with the first time writer-director ensuring there's no doubt who is in charge of the narrative.

Likewise, she twists the usual trope of a female being naked and vulnerable by having Jen chase a naked and bloodied man around with a gun, him fighting for his life while she holds it in her hands. It's a disarming image in a film loaded with pop music sensibility and super cool, eye-catching vistas. Revenge is unique in how it turns rape-revenge on its head, and it's yet another example of female-led horror treating women as leaders rather than followers. The flick is also just a bloody great time, which isn't something I could say about the majority of other films in this sub-genre. Lutz is a star in the making, but Fargeat is really one to watch — alongside her countrywoman and fellow gore-hound Ducournau. Whatever these chicks do next, I'll be first in line.