Tales from the Darkside is one of the best horror anthology series ever made. Yet it is also a bit of an underdog. It didn't have the mega success of Tales from the Crypt and it's not a widely regarded classic like The Twilight Zone or The Outer Limits. But that doesn't change the fact that it was a strong, often frightening series in its own right.
The show was often meaner than its contemporaries, darker than the anthologies that had come before it. Sometimes it told a moral parable, sometimes it felt more in line with an EC comic. That's no surprise, considering that Tales from the Darkside was created by George Romero with frequent collaboration from Tom Savini and Stephen King—the team behind Creepshow.
Part of the fun of Tales from the Darkside was its unpredictability. The Twilight Zone would always end on a twist and Tales from the Crypt would always end on a punch line but with Tales from the Darkside you could never be too sure. Some of the scariest episodes would turn around and end on a humorous note, some would only get scarier. That was part of the fun. Unlike some of even the best anthologies, with Tales from the Darkside you truly never knew what to expect.
Related: Script to Pieces: Tales from the Darkside 2 
"The Cutty Black Sow"
This episode from the fourth and final season is, like some of the best episodes of the show, set on Halloween. It's about a boy who is warned by his great-grandmother about a demon called the Cutty Black Sow, which steals the souls of those who die on Halloween. The trouble is that his great-grandmother is dying and now it's her soul that's in danger.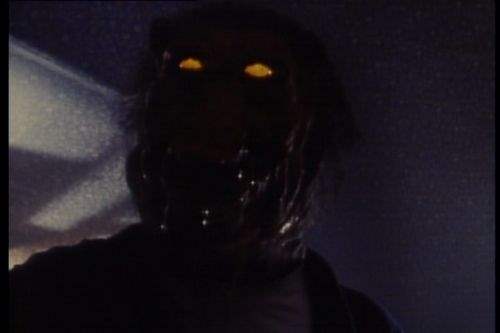 "Do Not Open This Box"
A man's bitter wife takes advantage of a delivery man and greedily takes a mistakenly delivered box with no intention of giving it back. The box, however, is empty. This one is scary not for its monsters but for its portrayal of how low humans can sink at essentially the drop of a hat. It's also noteworthy for being directed by Jodie Foster.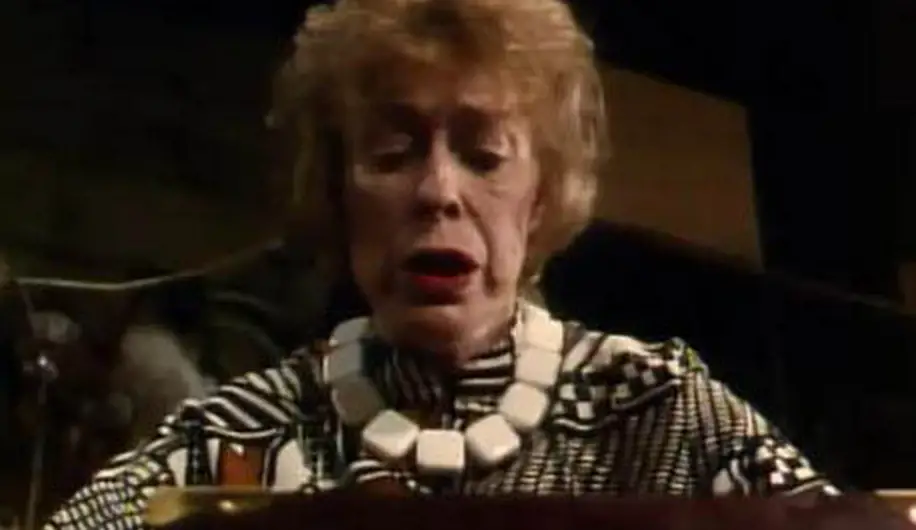 "Trick or Treat"
The pilot, written by George Romero, set the tone for the show perfectly. It's about a cranky, old, extremely rich man. Everyone in town owes him money and he knows it. So he sets up an annual game on Halloween where trick or treaters can search his house to find their parents' IOUs. But a real witch shows up and turns the spook house against its owner.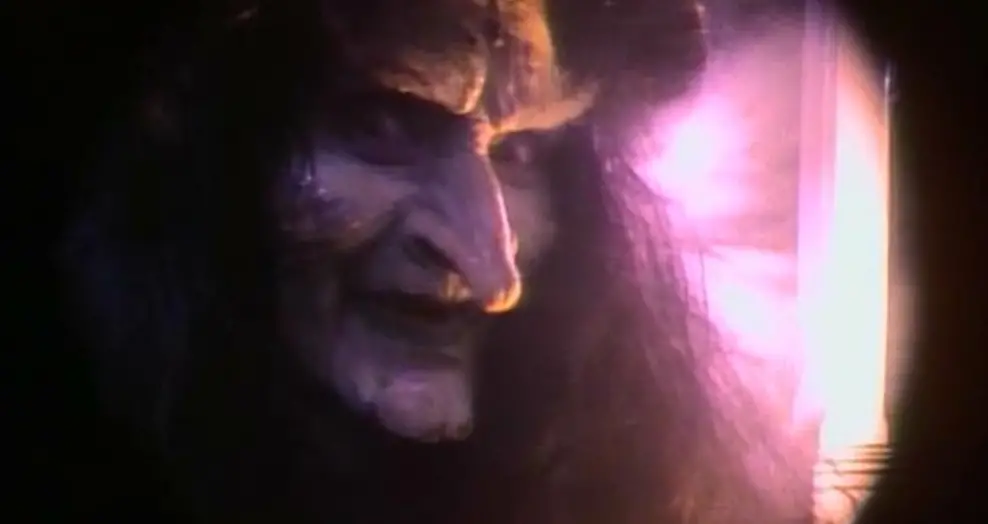 "The Devil's Advocate"
"The Devil's Advocate," again written by George Romero, is unique for basically being Jerry Stiller alone in a room. It's essentially a conservative radio host who is just spouting this monstrous stuff that eventually begins to physically mutate him as much as it has corrupted his spirit. It really shows Stiller's acting talents in a way that his sitcom work does not.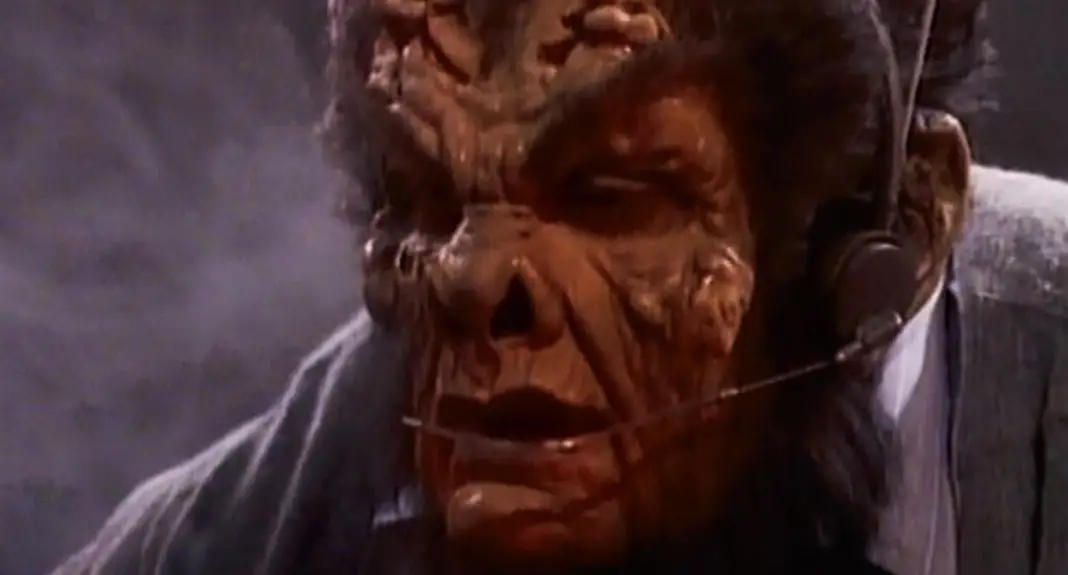 "Inside the Closet"
"Inside the Closet" is one of the most famous and frightening episodes for the nightmarish creature Tom Savini designed for it if nothing else. The story takes a few unexpected turns and ends on a surprising note but it's really the little closet monster that sticks out in everyone's memory.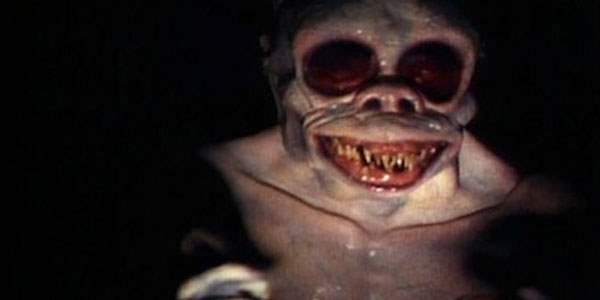 "Ursa Minor"
Tales from the Darkside's update on the traditional Twilight Zone "Talky Tina" story sees a little girl become very attached to her teddy bear, who is of course different from the other teddy bears in that he is alive. The extent of the parents' disbelief is almost as unnerving as the bear itself when we finally see it come to life.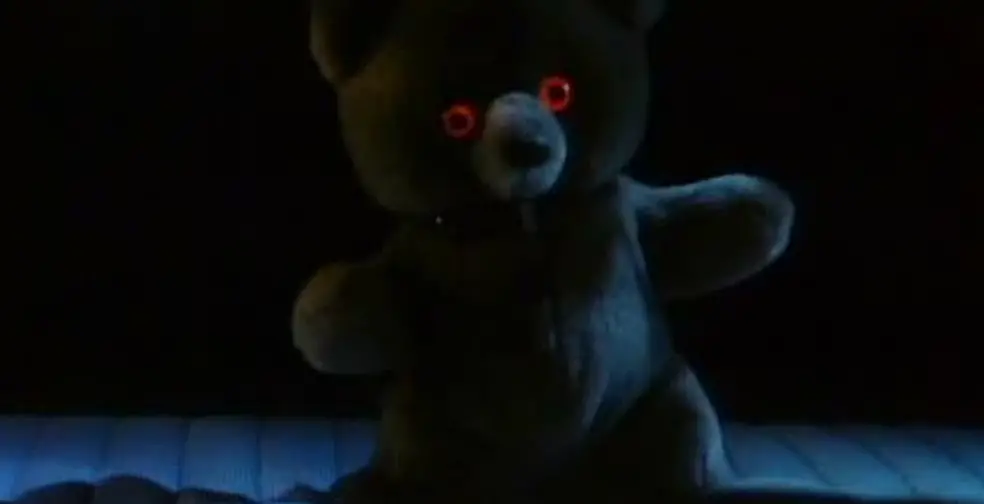 "Halloween Candy"
Without a doubt the scariest episode of the series, "Halloween Candy" has strong echoes of the pilot. It is also about a cranky old man who gets his comeuppance on Halloween night. He refuses to give out candy, terrorizing his trick or treaters instead. Until he's visited by a truly horrific-looking goblin who shows him the error of his ways. I was basically an adult when I saw this episode for the first time and I still had trouble with it. I can only imagine what it would have been like to see this one as a kid, the way I saw most of the others.