Larry Cohen was a born storyteller. His career started at 17, writing for television and setting the template for storytelling on the small screen throughout the 1960's. His foray into feature films would happen in the following decade. He was a true innovator in the world of independent filmmaking, considered by many as the master of exploitation. 
Cohen was the ultimate low-budget writer. Because of this, he would also produce and direct some of his scripts in order to maintain control over the final cut of his films. Films like Black Caesar (1973), It's Alive (1974), Q (1982), and The Stuff (1985) are among his more notable successes, but Larry has a body of work that should really be respected in full. The following are five of Larry Cohen's lesser appreciated films that are still, very much, worthy of your attention.
El Condor
El Condor (1970) stars Jim Brown and Lee Van Cleef as an unfortunate duo trying to steal a fabled fortune from a Mexican stronghold. Brown was just starting to hit his stride in the acting world while Van Cleef makes an entertaining turn in possibly the most comedic role of his career. It feels like a Tarantino script that was directed by Peckinpah on a shoestring budget. It's really just Cohen's attempt at the spaghetti western genre and it should be considered a worthy contribution.
Cohen was essentially hired to save the production of this film from going under and tasked with writing a script using the sets that had already been built. The locations went on to be featured in other films, including Conan The Barbarian (1982). Cohen seemed to thrive under chaos, which is perfect because that is what a filmmaker is essentially doing: controlling mayhem.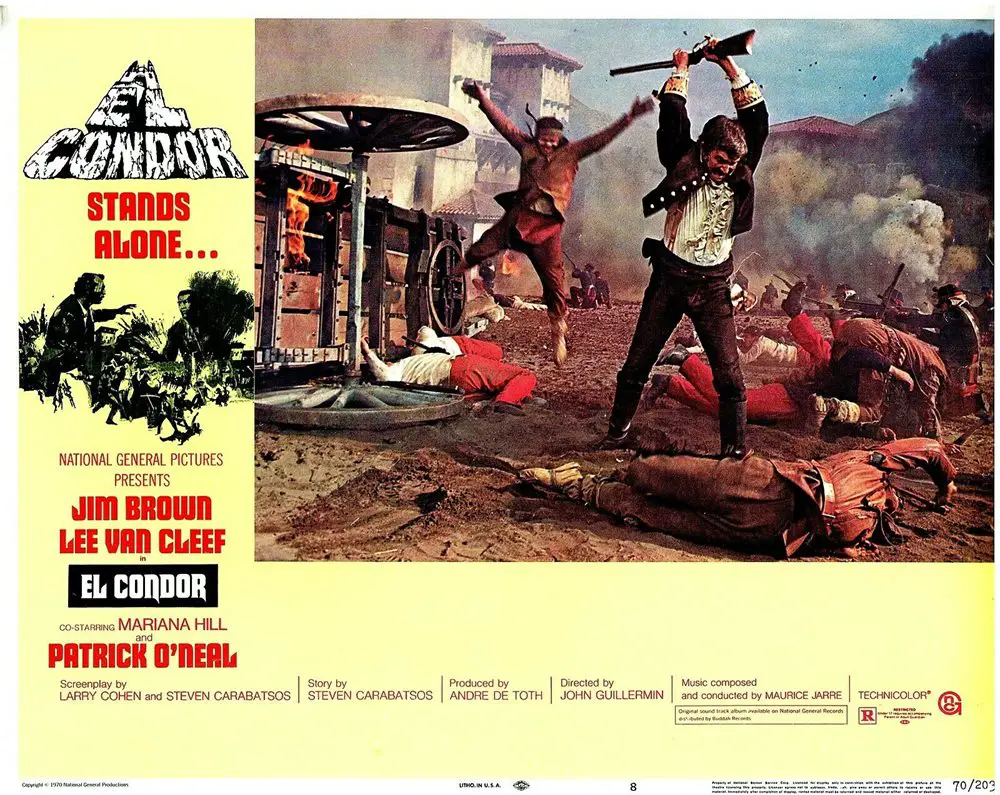 Bone
Yaphet Kotto (Alien, Homicide: Life on the Street) plays the titular character in Larry Cohen's directorial debut. Bone is a mysterious man who wanders onto a couple's Beverly Hills property while they are in the middle of an argument. Bone's presence is both threatening and seductive. The couple isn't sure if he's supposed to be there and it's their house. They soon find out he's up to no good and things unravel from there.
The film was mostly shot at Larry Cohen's house in southern California. With minimal locations and characters, Cohen's script is able to attack issues of race, class and relationships in unique and captivating ways. It's one of those films you want to watch again as soon as you finish it because the ending brings about so many more questions as too what you just saw. Streaming services have made this Cohen film more widely accessible over recent years. All the more reason to check it out!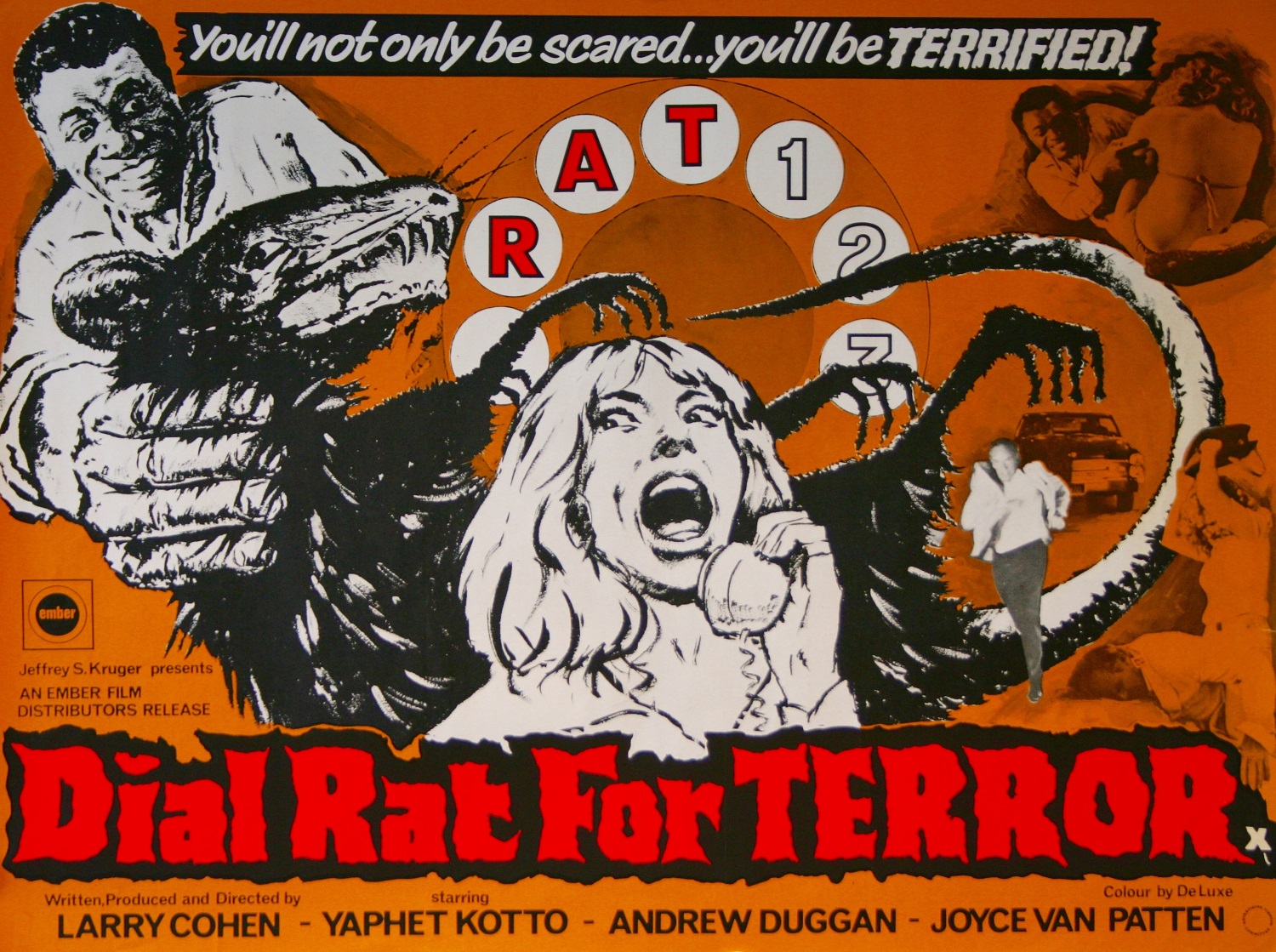 God Told Me To
God Told Me To (1973) may be one of Larry Cohen's best films. The story follows a detective investigating a string of murders committed by some kind of demonic spirit that claims to be God. Like any Cohen story, the vision was greater than the budget of what was produced. Still, Cohen got what he needed and did not disappoint. The conclusion is another absolutely bizarre finale, leaving many viewers to wonder what the hell they just witnessed. Still, it leaves audiences with a lot to think about, especially years later when so many of the issues depicted in the film still ring true in today's world.
Cohen was an opportunistic filmmaker, something that can be said of any great director that came out of New York City in the 1960s and '70s. One of his greatest achievements in getting footage, Cohen dressed the late Andy Kaufman in a police uniform and filmed him marching in an actual St. Patrick's Day parade. Cohen always found a way to charm NYC police into letting him film whatever he wanted. Cops would get some extra spending money and maybe even a part in his film. Audiences would get a shot or a scene exponentially better than anything a studio could deliver by following the rules.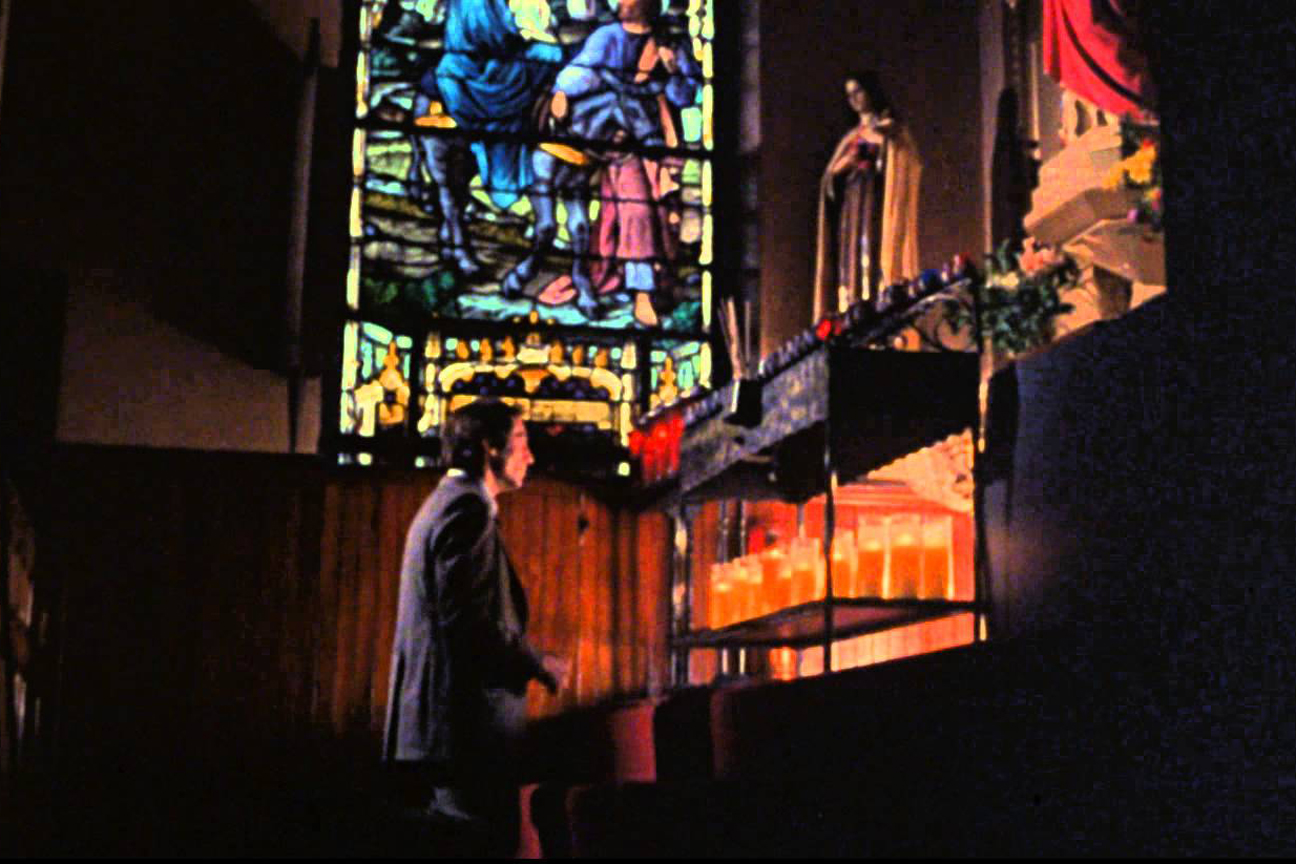 Full Moon High
Full Moon High (1981) was a PG alternative to An American Werewolf in London (1981) and not a very successful one. It was Cohen's first true comedy and of course he had to cross several other genres in the process. The film is funny, though not as funny as it tries to be. Ridiculous may be the best way to describe the film, especially because of how easily overshadowed it is by any other werewolf film with a budget for special effects.
Surely most of you have seen the Michael J. Fox comedy Teen Wolf (1985). Any fan of that film should be able to find a way to appreciate Cohen's teenage werewolf story. They bear very strong similarities, the main differences being how the main characters became werewolves and what high school sport they play in their respective movies. Some readers may have even seen the MTV series of the same name or the sequel to the 1985 film. It's hard to fathom how any of those projects would have existed without Cohen leading the way. It's worth noting that Cohen has admitted the influence of I Was a Teenage Werewolf (1956), but the later iterations of the teenage werewolf genre seem to be more influenced by his creation.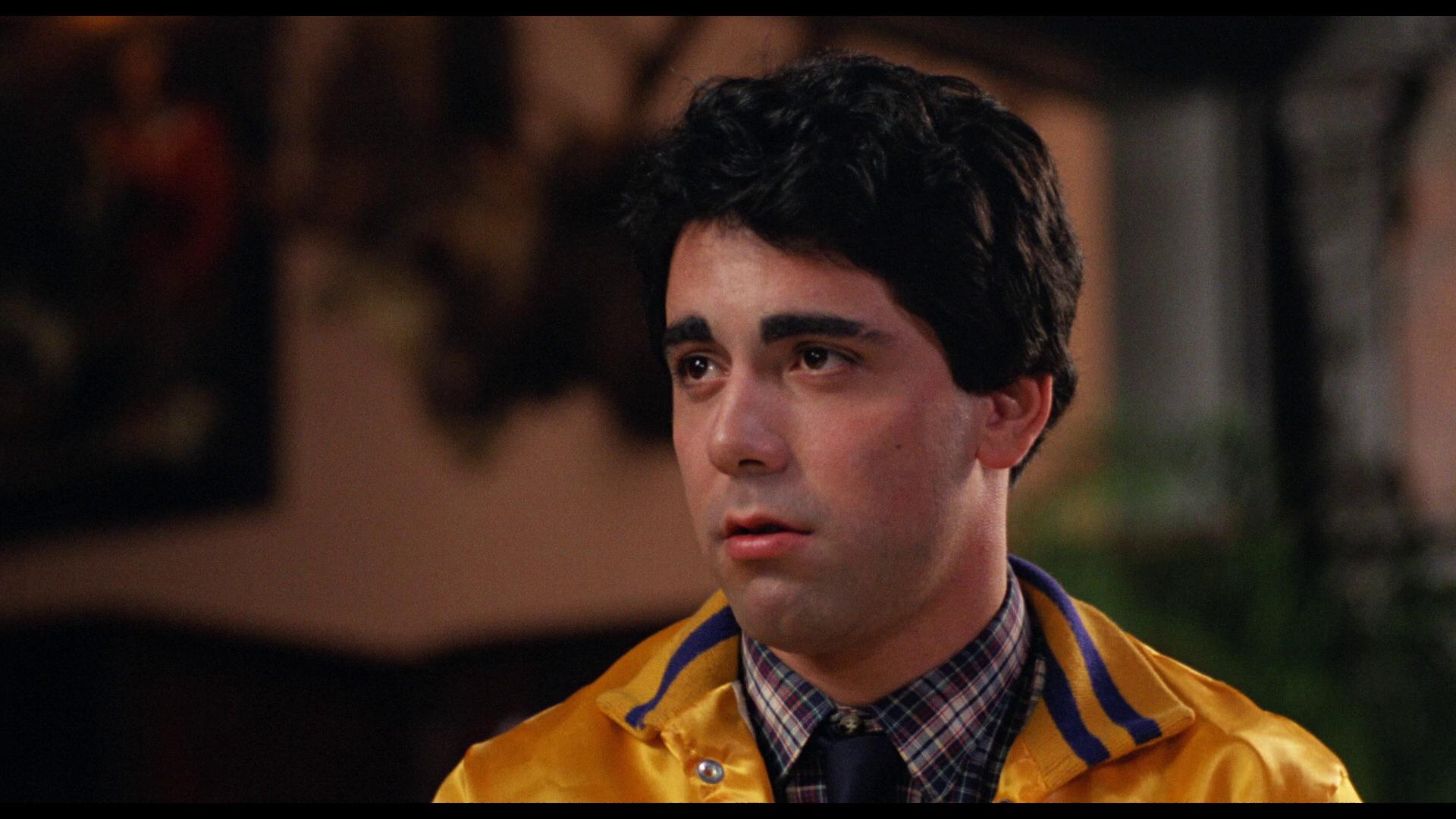 King Cohen
King Cohen (2017) is a documentary about Larry Cohen's career from filmmaker and Chopping Mall screenwriter, Steve Mitchell. While it's not something he wrote or directed, the backbone of the film is a set of interviews with Cohen shot just for the doc. It's a unique glimpse into the man's entire work life and an interesting look at how show business changes over the years. The film does an excellent job detailing Larry's first passion as a stand up comedian to his early work in television, where his writing was bound by no genre. He could write westerns, science fiction, crime, thriller, and drama in its many forms. This, of course, led to his career in filmmaking, where he truly was a trailblazer for genres new and old.
His passion and creativity weren't always accepted and Larry was never one to be taken advantage of in the industry. The film was made a few years before Larry passed away in 2019. Thankfully, it's able to function as a celebration of his career without the somber undertone of his death at the end. Regardless of whether or not Larry had any control over how he is portrayed in his documentary, his peers seemed more than willing to contribute footage of their appreciation of the man and his admirable storytelling abilities.