Sports are cancelled until further notice. The rest of the world is grinding to a halt as well. Yet, we here at Wicked Horror refuse to let the apocalypse come without finding the answer to one of the most pressing questions of our time. Who is the worst boyfriend in horror films? 
To that end, we are proud to announce the Bad Boyfriends of Horror tournament. We've found 32 of the worst boyfriends in horror, ranked them, and built a March Madness style bracket. But to find out who the worst boyfriend in horror films is, we need you!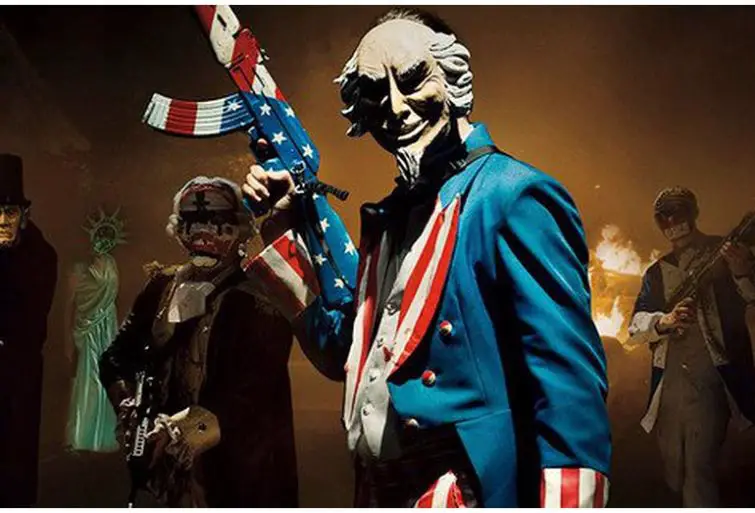 How to Vote 
On the day of each vote, we'll post an article with a rundown of the competitors and a link to a Google Poll. Follow that link and vote! Vote early! Vote often! 
Voting for each round closes at 11:59pm EST on the day the article is posted. 
The Bracket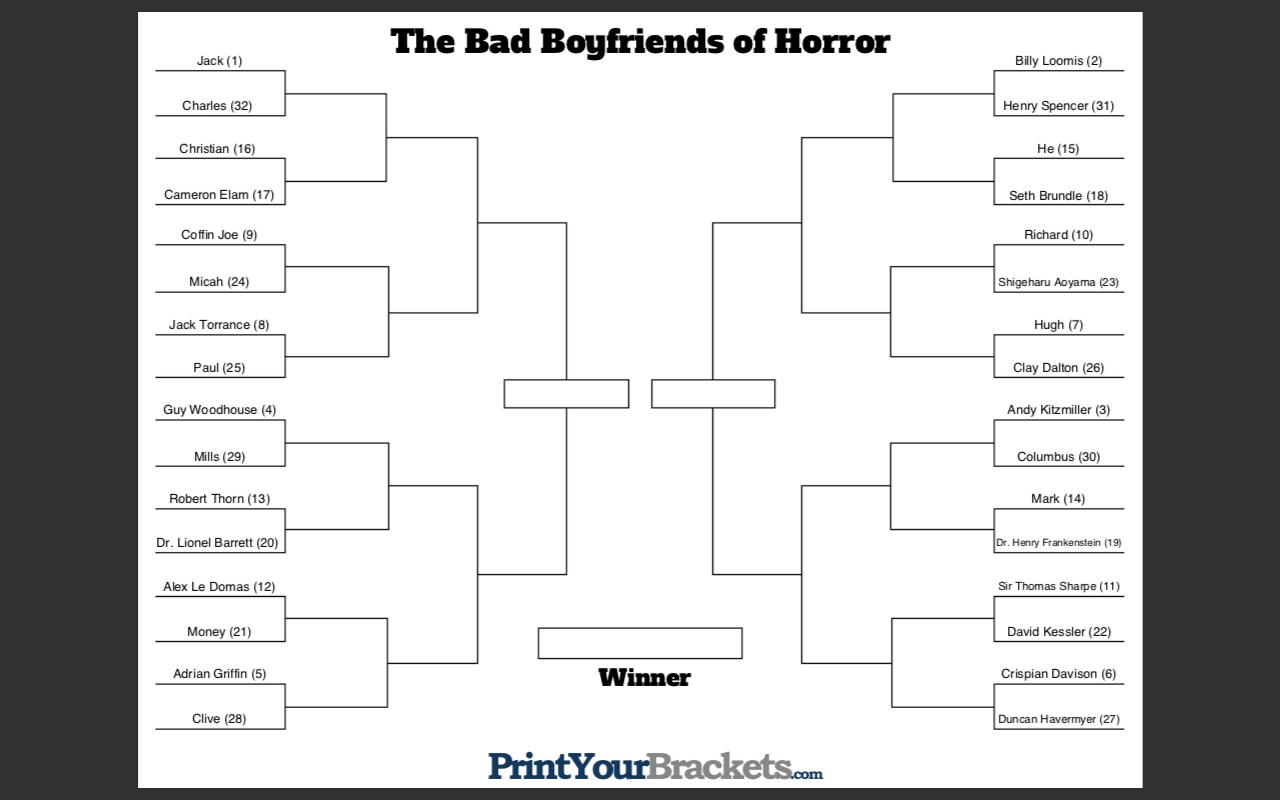 Schedule of Voting: 
-Round 1, Day 1 – March 23rd
-Round 1, Day 2 – March 24th
-Sweet Sixteen – March 25th
-Elite Eight – March 26th 
-Final Four – March 27th 
-Championship Shame – March 28th
-The winner will be crowned on March 30th!
The Bad Boyfriends (And Husbands)
The House that Jack Built

– Jack

 

 

Scream

– Billy Loomis

Knives and Skin

– Andy Kitzmiller

Rosemary's Baby

– Guy Woodhouse

The Invisible Man

– Adrian Griffin

You're Next

– Crispian Davison

It Follows

– Hugh 

The Shining

– Jack Torrance

At Midnight I'll Take Your Soul

– Coffin Joe

Revenge

– Richard

Crimson Peaks

– Sir Thomas Sharpe

Ready or Not

– Alex Le Domas

The Omen

– Robert Thorn

Possession

– Mark

Antichrist

– He

Midsommar

– Christian

Halloween

(2018) – Cameron Elam

The Fly

– Seth Brundle

Frankenstein

(1931)

– Dr. Henry Frankenstein

The Legend of Hell House

–

Dr. Lionel Barrett

Don't Breathe

– Money

An American Werewolf in London

– David Kessler

Audition

– Shigeharu Aoyama

Paranormal Activity

– Micah

The Descent

– Paul

Drag Me to Hell

– Clay Dalton

Satanic Panic

– Duncan Havermyer

Bliss

– Clive

Se7en

– Mills

Zombieland: Double Tap

– Columbus

Eraserhead

– Henry Spencer

The Others

– Charles
Follow us on social media! Twitter, Facebook, Instagram, and Youtube.