Back in the day when man-in-suit effects were still the industry standard, Bolaji Badejo was discovered by casting agent Peter Ardram in a pub in London. Given Badejo's long, slender build, Ardram thought he matched what director Ridley Scott was looking for and might be a good fit for the film. Badejo stands at a towering 6 feet 10 inches tall and that is exactly the kind of look Scott was after. Upon meeting Badejo, Scott knew instantly that he had found his Alien. Other actors considered for the part included Peter Mayhew (Chewbacca).
Tackling the role was about more than just donning a suit. Badejo took mime classes and worked with personal trainers to develop the right body shape for the role. Not to mention, he was also coated in KY Jelly (to create the appearance of saliva) and had to attempt to emote through layers of latex.
The H.R. Giger designed suit allowed the actor little room to breath or see, so getting around the set was obviously a challenge. The actor once explained that he was only able to wear the suit for 15-20 minute intervals and when he would remove the headpiece, his face would be completely drenched in sweat.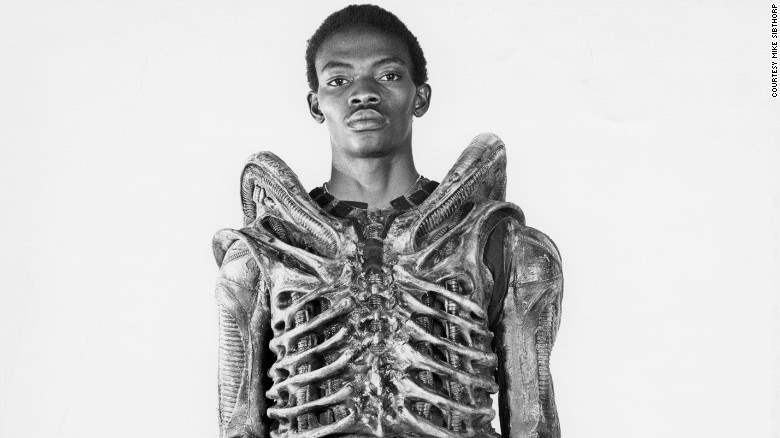 Badejo returned to his native Nigeria shortly after wrapping the film, in 1980. He opened his own art gallery there in 1983. He opted not to return for any of the film's follow up efforts. His contract dictated that he had first right of refusal for any additional films but Badejo was happy with what he had done on the first film and didn't desire to return to the limelight. Alien was his only firm credit. Badejo was born in Lagos, Nigeria, 1953 and died of Sickle Cell Anemia in 1992. However, his contribution to cinema will live be enjoyed by audiences for years to come.
Below, we have a look at the actor performing a screen test for the role in a primitive version of the headpiece. Like the final version, the one shown in the video below obstructed Badejo's vision and ability to breathe, but perhaps not so much as the getup used in the film itself.
Source: CNN.