January 22nd marks actress Linda Blair's 56th birthday, and although her roles have slowed down considerably, she's still plugging away in an industry that would have chewed up and spit out a lesser actress decades ago. Sure, her career has had its ups and downs, and there are likely some titles on her résumé that she would rather forget, but the same could be said for anyone that's worked in Hollywood as long as she. What's important to remember is that Linda Blair has provided more contributions to the worlds of horror, thriller, action and exploitation than even the most veteran genre fan is probably aware of. That's why to celebrate the 56th year of this incredible actress, we are taking an appreciative look at the Cult Credentials of Linda Blair.
Linda Blair first appeared in the short-lived law firm soap opera Hidden Faces in 1968, which she followed up by playing the daughter of unfaithful husband Nicholas Pryor in 1970's The Way We Live Now. She next showed up in the seldom-seen 1971 movie The Sporting Club, which apparently featured bikers tarring-and-feathering wealthy businessmen, bloodshed, and an orgy. It wasn't until 1973, though, when she was cast as the demonically-possessed youngster Regan MacNeil in The Exorcist that she became a star, and with it a horror fan favorite. This role earned her an Academy Award nomination, and won her a Golden Globe.
Related: The Exorcist: Ten Things You Probably Didn't Know 

She followed up
The Exorcist
with a more real world type of horror, starring as runaway Chris Parker in the controversial TV movie
Born Innocent
(1974). This film dealt with subjects like physical and sexual abuse in a manner that was much more graphic than had ever previously been broadcast. One particular scene in which Linda's character was raped in the shower by a girl gang with a toilet plunger was especially troublesome, being edited out of many rebroadcasts after it was blamed for the real-life violation of a 9 year-old girl. The same year, she also appeared in the airplane disaster film
Airport 1975
alongside the likes of Charlton Heston and Karen Black.
Linda starred in a pair of television movies in 1975: as the titular character in Sarah T. – Portrait of a Teenage Alcoholic, whose drinking interfered with her budding relationship with Mark Hamill, who was still a few years away from his defining turn as Luke Skywalker; and as the kidnap victim and eventual lover of escaped mental patient Martin Sheen in Sweet Hostage, based on the novel Welcome to Xanadu by Nathaniel Benchley—whose son Peter was the author of Jaws. Linda took to the air again the following year for the PLO hijack movie Victory at Entebbe, the first of three films based on the actual Operation Entebbe events of July 4, 1976.
In 1977, she went back to the role that made her famous, playing an older Regan MacNeil still haunted by evil in Exorcist II: The Heretic. Not nearly the critical or financial success that the original film was, that did not stop them from continuing the franchise further…albeit without additional appearances by Linda Blair. Next up was the TV movie Stranger in Our House (AKA Summer of Fear, 1978), a witchy Wes Craven thriller adapted from a young adult novel by Lois Duncan—who also wrote the novels that served as the basis for 1997's I Know What You Did Last Summer, and, bizarrely, 2009's Hotel for Dogs.
Also See: Exorcist II Pales in Comparison to its Predecessor [Blu-ray Review]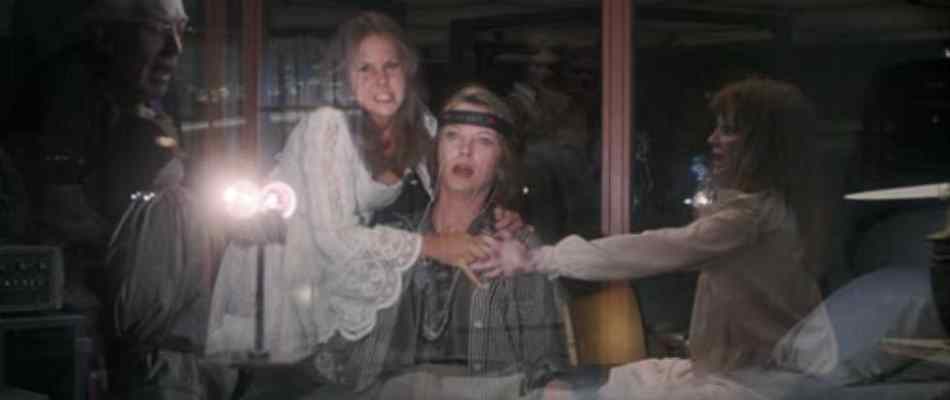 After the self-explanatory embarrassment of Roller Boogie, and the family-friendly adventure film Wild Horse Hank (both 1979), Linda starred alongside Dirk Benedict in 1980's Ruckus, which explored the theme of a harassed war veteran in much the same vein that would later be seen in Sylvester Stallone's First Blood (1982), albeit in a slightly less steroid-infused manner.
The next year saw Linda headlining the sorority girl horror Hell Night, in which she and her college sisters were stalked and killed by a lunatic during a hazing ritual. Improbably, she followed this role up with casual appearances on cornball TV favorites Fantasy Island and The Love Boat.
1983 began an interesting triad of roles in Linda Blair's career. First she played a teenage convict in the Women-in-Prison exploitation film Chained Heat, where she had to deal with perverted prison officials, racial gang violence, and vicious lesbian rapists. She went from convict to vigilante in 1984's Savage Streets, a favorite among sleaze aficionados in which Linda's deaf-mute younger sister (Linnea Quigley, Return of the Living Dead) is gang raped by a pack of leather-clad punkers and she sets out to settle the score. [Read Tyler Doupé's excellent retrospective of the film for more information]. And in order to complete the evolution from law-breaker to law-enforcer, Linda next portrayed a police officer in the late night comedy Night Patrol, which was released by Roger Corman's New World Pictures in 1984.
Also See: Why The Exorcist III is One of the Most Overlooked Horror Films of the '90s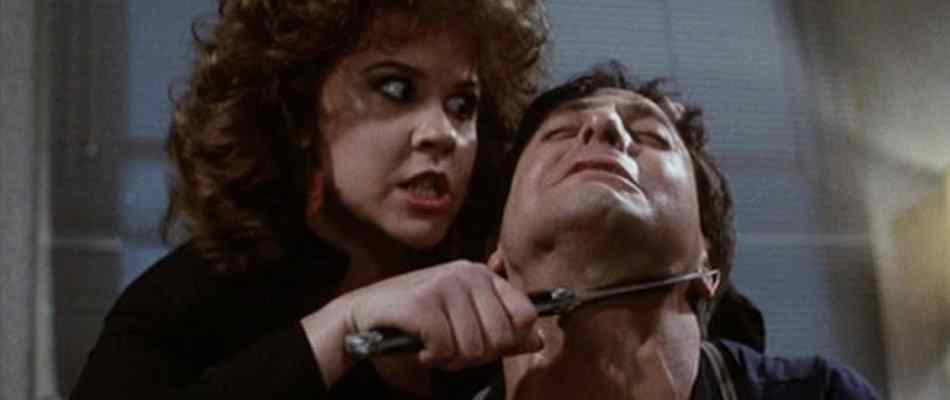 After an episode of the cozy mystery series Murder She Wrote, she then reverted back to a convict (this time in Russia) in 1985's Red Heat, in which she got to exchange blows with Syliva Kristel of the erotic Emmanuelle films—the same year she cropped up for a glorified cameo in the exploitation film Savage Island, itself primarily stitched together from two other exploitation films. But at least she got to shoot Penn Jillette in the head during her roughly ten minutes of screen time.
She took 1986 off, but returned in 1987 for a turn in the by-the-numbers action film Nightforce, where she and a group of college kids traveled to South America to rescue her kidnapped friend (the trailer pitched the tagline, "The government won't deal with terrorists. SHE will."); she played a hooker with a million dollars in stolen mob money in the ludicrously titled SFX Retaliator (1987), in which a special effects expert, umm, retaliates, I guess. She watched her police officer husband take on ninjas in Silent Assassins (1988)—ninjas with axes, to be precise; she got menaced by murderous punk rockers in the horrible horror Grotesque (1988); she faced black magic with David Hasselhoff and his then-wife Catherine Hickland in Witchery (AKA Witchcraft and La Casa 4, 1988), produced by Joe D'Amato; she treated an amnesiac who was wanted by the mob in the cheap actioner Moving Target (1988); she portrayed a journalist pretending to be a vagrant in the comedy Up Your Alley (1989), in which she fell in love with the homeless Murray Langston—better known as the Unknown Comic, from The Gong Show; she was (maybe) a witch in an episode of anthology series Monsters entitled "La Strega"; and she teamed up again with the 'Hoff for the witness protection action flick W.B., Blue and the Bean (AKA Bail Out, 1989).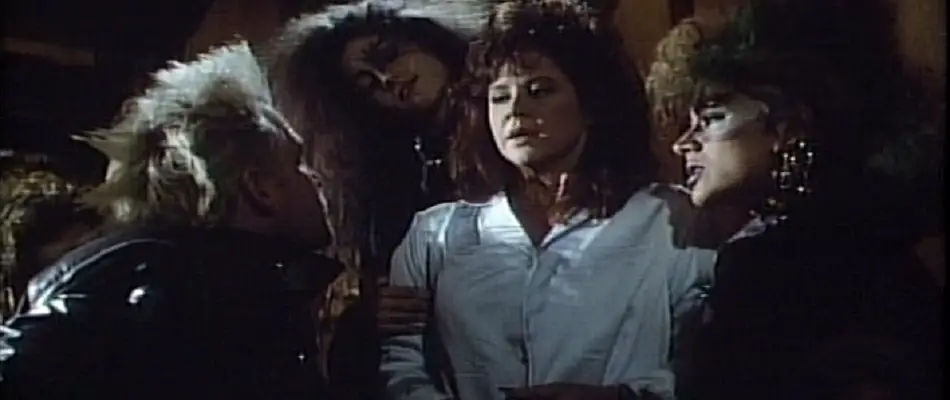 1989 also saw Linda in a pair of films that were slightly more blue than those that had previously appeared on her résumé. While Bad Blood at first appears to be just another sleazy thriller (complete with themes of obsession and incest), it comes from XXX heritage, directed as it was by Chuck Vincent, who had previously helmed such fare as 1973's Lecher, 1975's Heavy Load, and 1982's Puss 'n' Boots (not an animated tale about a swashbuckling kitten, I can guarantee you that). This was not his first foray into more mainstream R-rated pics though, as he had already released a few comedies in the same style, such as his Hollywood Hot Tubs (1984). Linda and Chuck must have enjoyed the team-up, because they did so again for the steamy Bedroom Eyes II, which used to get a lot of play on Cinemax back in the day.
In 1990, Linda appeared on an episode of MacGuyver; parodied her star-making role in the Leslie Nielsen spoof Repossessed from director Bob Logan, who also gave us the glory that is Meatballs 4 (1992); and played a teacher in the sequel to the telekinetic sex comedy that nobody asked for, Zapped Again.
She hooked up and bedded down with an Australian drifter that might be killing women behind her back in Fatal Bond (1991); played a nurse in the deadly doctor drama Dead Sleep (1992); and picked up the badge again for the fact-based Calendar Girl, Cop, Killer? – The Bambi Bembenek Story (1992). After a guest appearance on the low-brow Married with Children and the high-brow Perry Mason: The Case of the Heartbroken Bride (1992), she got kidnapped by Joe Estevez and rescued by a family of martial artists in the family-friendly Double Blast (1994).
From there, it was onto an appearance of the short-lived Aaron Spelling production Robin's Hoods (1994), about a night club staffed almost entirely by parolees; played the mother of a gay man who was assaulted by neo-nazis in Skins (1994); got witchy once again in the breast-filled Jim Wynorski film Sorceress (1995); met Lorenzo Lamas in an episode of Renegade (1996); played a homicide detective allied with a martial arts superhero in Prey of the Jaguar (1996); and she went uncredited as a reporter in Wes Craven's Scream (1996).
1997 brought her a voiceover job for an episode of the animated Extreme Ghostbusters, and she appeared in an episode of the Dan Aykroyd-hosted sci-fi series Psi-Factor: Chronicles of the Paranormal in 1998. In 1999, she lent her vocal talents to an episode of Godzilla: The Animated Series, and mocked what had become a cultural phenomenon in The Blair Bitch Project Starring Linda Blair.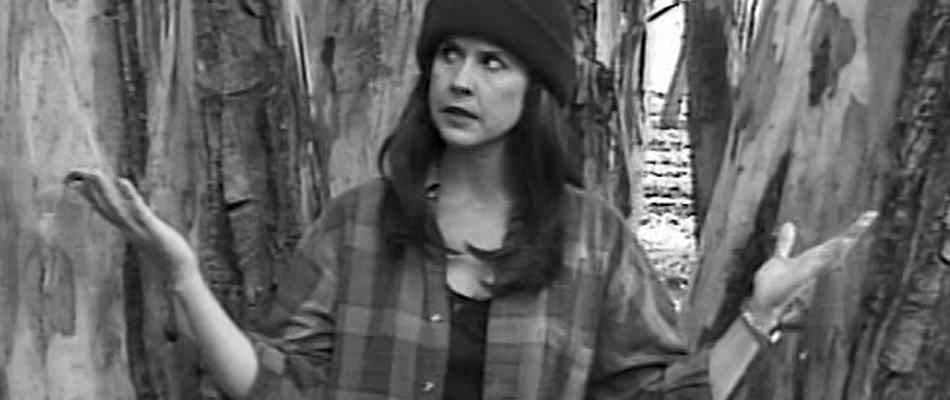 She played the landlady to a (real) British pop band in the brief TV comedy series S Club 7 in L.A. (2000); dealt with movie monsters come to life in the lightweight (it was a Hallmark movie, after all) production Monster Makers (2003); showed up in the dark comedy about reformed professional killers Hitters Anonymous (2005); played a detective in an episode of of the hit CW show Supernatural (2006); and appeared in the rarely-seen thriller All is Normal (2008).
After taking a few years off, Linda returned to the (smaller) screen for the comedy web series Whoa! in 2013, which is where we last saw her. Her upcoming fantasy/documentary hybrid Green Fairy, about the evolution and effects of absinthe, is currently in post-production but should see release later this year.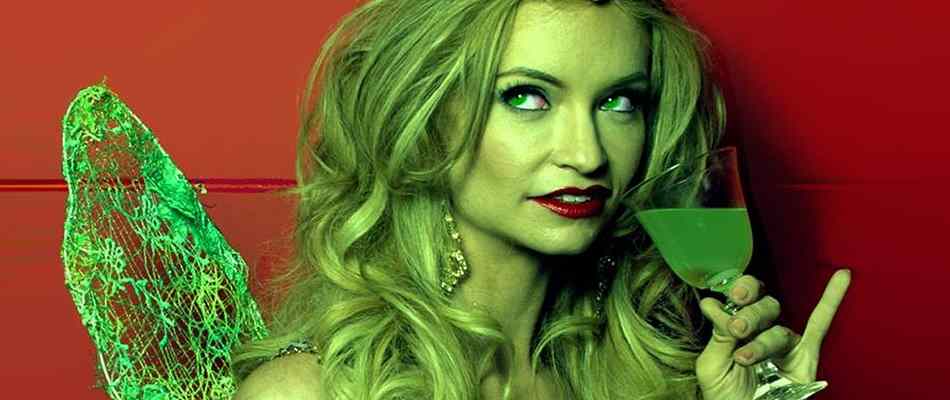 We here at Wicked Horror are hoping to see plenty more of Linda Blair in 2015 and onward… even if we have to drink the green stuff and hallucinate her for that to happen. Bottoms up!