Nothing is all that surprising in the world of American Horror Story. AHS creator Ryan Murphy has long teased out the idea that all of the seasons exist in the same strange universe, and are all connected in some way. Aside from actress Naomi Grossman in her role as fan favorite Pepper, Murphy let it be known that there have been hints the entire time that all seasons take place in the same universe. You may have picked up on a few hidden gems, but here we take a look ten Easter Eggs hidden throughout the seasons of American Horror Story.
Related: Five Great Easter Eggs in Horror Movies
After Tate Langdon's (Evan Peters) killing spree in season one of American Horror Story Steph (Alessandra Torresani) later reveals that, during the shooting, Tate put a gun to her head and asked if she believed in God. When she replied that she did, he killed her. It has been said that one of the teens who committed the Columbine massacre did the same.
The massacre scenes also have another hidden significance. The day of Tate going on his rampage is given as April 5th 1994- the same day singer of hit band Nirvana, Kurt Cobain, killed himself. Being a rebellious youth of the nineties, Tate was no doubt a fan.
The music of Nirvana links to Evan Peters' character in Freak Show as he covers the band's song "Come As You Are" as Jimmy Darling.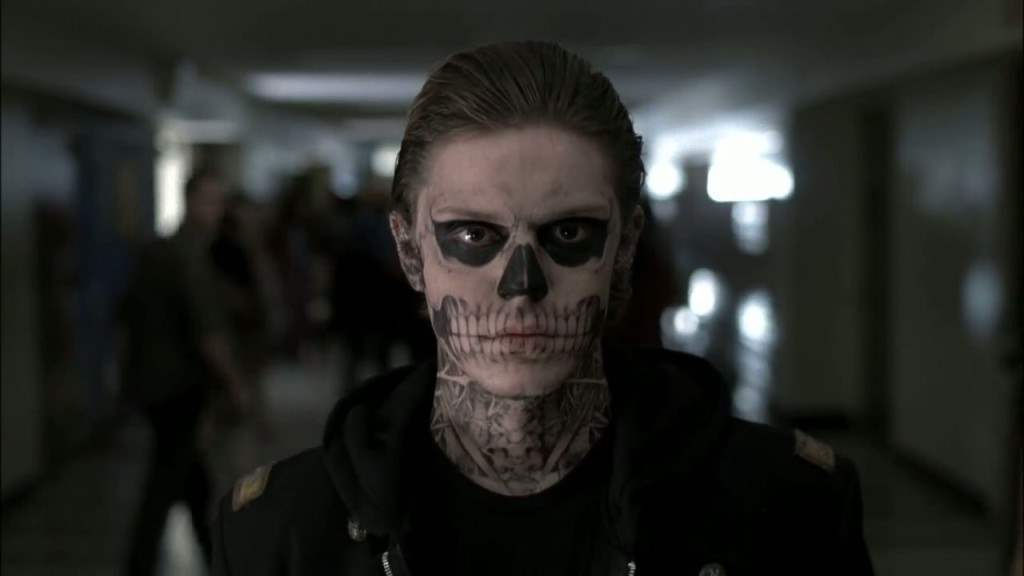 The show's executive producer Brad Falchuk, is apparently a life-long fan of the
Red Sox
, and among the fifteen students who died from Tate's shoot-out were the surnames Stapleton, Boggs, Greenwell, Stanley, Gedman and Muller Rivera. These are the surnames of members of the Boston Red Sox, who lost to the New York Mets in the 1986 World Series.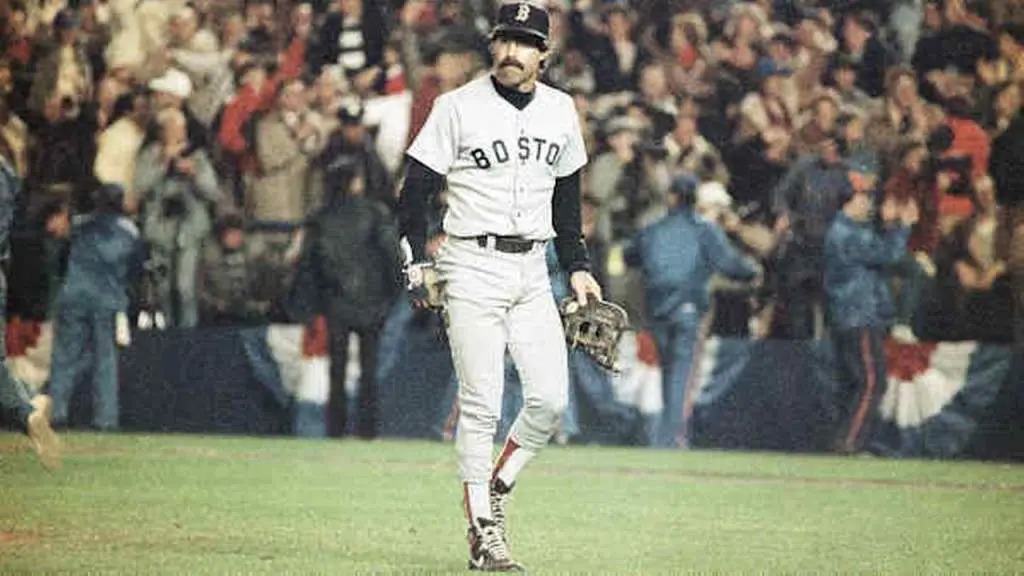 We recently wrote about this, and fans of camp horror television may have already known, but the AHS Murder House was also home to a number of horror TV shows. (As well as being available to rent on Airbnb! Read more about that by clicking here.)
Constructed in the early 1900's and situated at 1120 Westchester Place in Los Angeles, the murder house, is better known as the Rosenheim Mansion. Before it was used on American Horror Story, this house appeared on shows such as The X-Files, Buffy the Vampire Slayer, Ghost Whisperer and The Twilight Zone. It was also used in less scary projects like the original Spider-Man and Seabiscuit.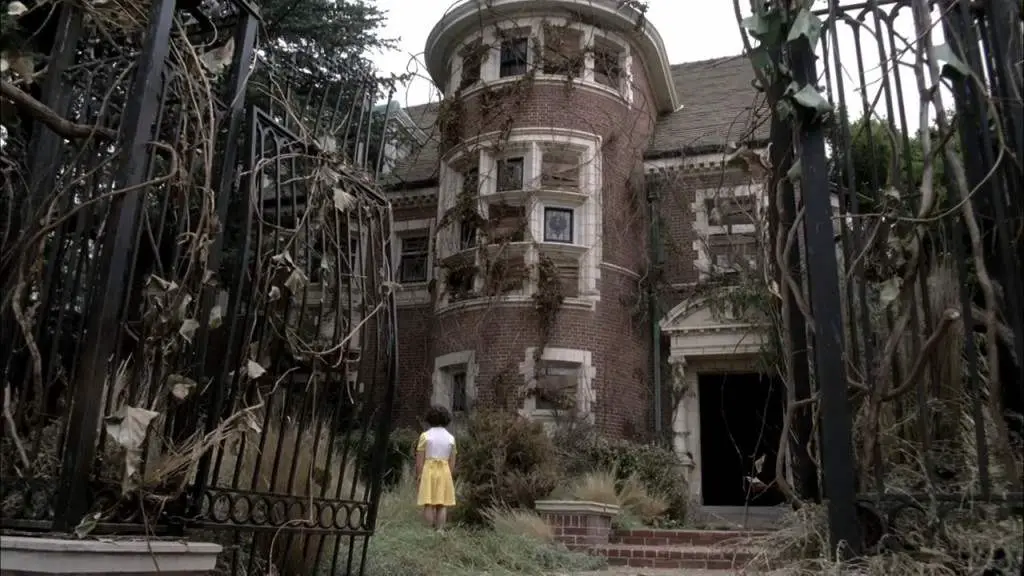 Jessica Lange's characters are known to love a cigarette or two. In season one, episode nine, a pack bought by Travis (Michael Graziadei) for Constance looks like the classic "Pall Mall" brand. They are actually branded with the name "Pell Mell".
Pell Mell is a phrase meaning "in a confused, rushed, or disorderly manner" or "helter-skelter". A little nod to the relationship status between the failed actress and her boy-toy lover.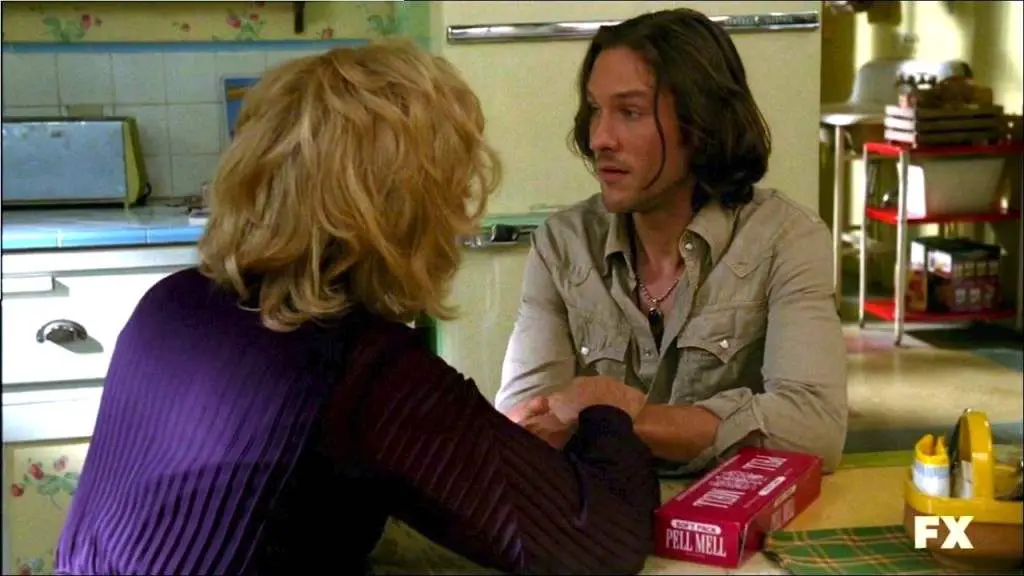 American Horror Story: Asylum gave a free history lesson with episode nine "The Coat Hanger". In the 1964 story, Sister Mary Eunice finds herself pregnant and reveals her condition with the slightly odd remark "The bad news is, the rabbit died."
Sister Mary is actually alluding to the Aschheim-Zondek test, an old pregnancy test that involved injecting a woman's urine into a mouse and observing the changes in the animal's reproductive organs during its autopsy. It was thought the animal died depending on whether or not you were pregnant.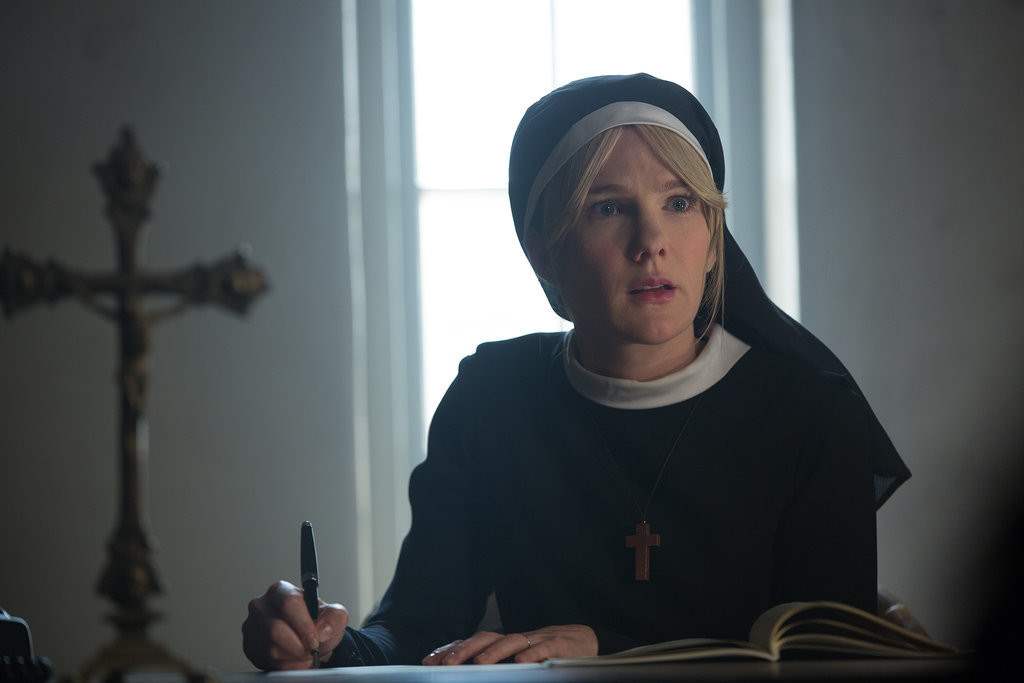 Evan Peters gets some amazing roles in AHS. All of them involve him being a murderer in some way. In American Horror Story: Asylum his charter Kit Walker got sent to the asylum for killing people.
One of the central mysteries of the season was whether or not Kit Walker, the name of Peters' character, was actually responsible for the so-called Bloody Face. It later turns out Dr Thredson was the man behind them, but there was a cryptic clue suggesting that Kit was innocent hidden in his name. Kit Walker was the alter ego of comic strip, movie and SyFy mini-series ghost/superhero The Phantom created by Lee Falk.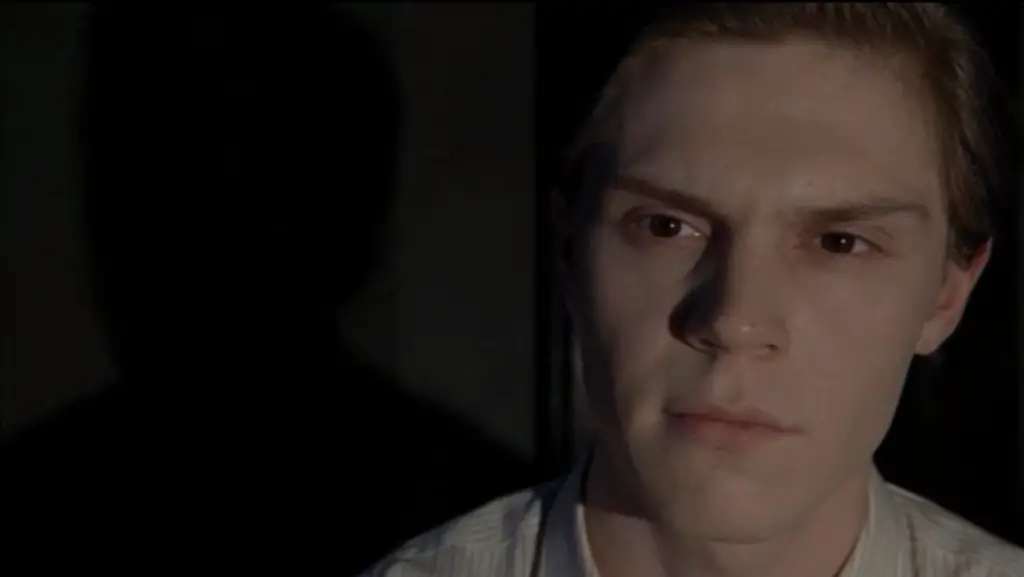 When he was a child, Brad Falchuk's grandmother had a very unusual punishment to mete out when he misbehaved. She made him watch the cheesy old gothic soap opera Dark Shadows. He would sit there and feel very afraid, only to want to watch the program again the next day, loving the feeling of being scared.
In season two Dr Aden (James Cromwell) carries a replica of the silver wolf's head cane carried by Barnabas Collins, the lead character of Dark Shadows, during his time at the Asylum.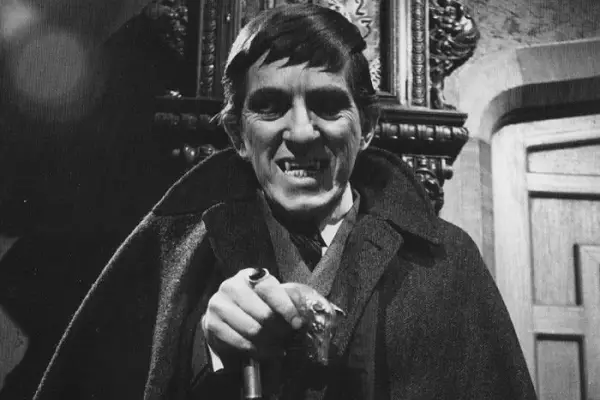 AHS: Hotel is mostly based on two real-life buildings; The Cecil, the Los Angeles hotel where it was known notorious serial killers stayed and "The Murder Castle," built by H.H. Holmes in 1889. Holmes, like James Patrick March (Evan Peters), built his hotel with secret corridors and rooms designed to torture and kill people. We also wrote about that a while back; you can read more by clicking here.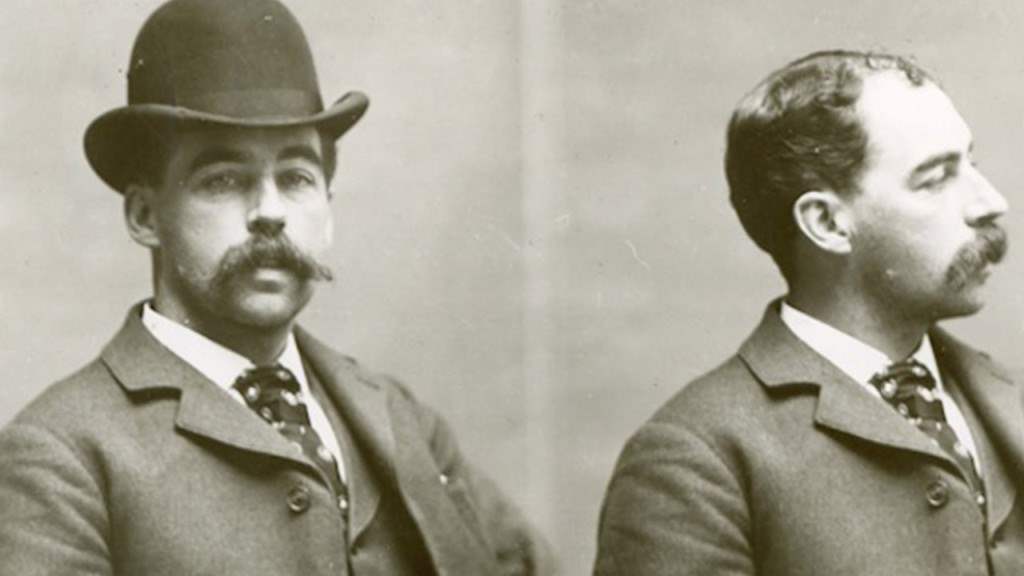 Surgeon to the stars, Dr Charles Montgomery, appears in flashback during the first season of American Horror Story. Charles built the famous Murder House in 1922 for his wife Nora. In revenge to an illegal abortion carried out on a patient, the partner of the woman kidnaps Montgomery's son. The boy eventually dies, only to be resurrected by Charles as a sort of terrifying monster baby.
Up to the resurrection, the episode had been a pretty obvious nod to the Lindbergh baby. The infamous case saw the eldest son of aviator Charles Lindbergh being kidnapped from their family home in New Jersey in 1932.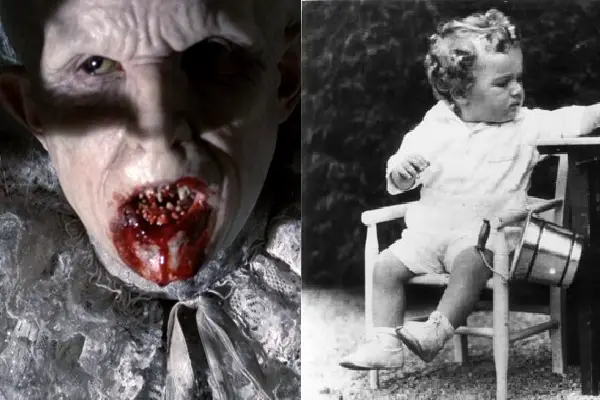 In the fourth season of American Horror Story, Edward Mordrake (Wes Bentley) is a privileged 19th century English noble, born with a second face on the back of his head who told him to do bad things.
Mordrake was a real person, not just character invented for the show. Apparently heir to an English peerage, Mordrake really did have an extra face on the back of his head.
A source of great shame for Mordrake. Folklore had it that the face could be seen to smile and sneer while Edward was weeping over his condition. Edward begged surgeons to remove his "demon face", but before they could he committed suicide at age 23.