Welcome back to What's New on WHTV! This weekly list will update you on everything that is coming to Wicked Horror's streaming counterpart, Wicked Horror TV. If you're not aware, Wicked Horror TV is available on Roku and Amazon as well as via your Internet browser. From classic films to the latest in indie horror, Wicked Horror TV has a little something for everyone. And the best part? New movies are added weekly!
The following titles will be available on May 7th, 2023:
Pretty Dead (2013)
When a young woman (Carly Oates) awakes one morning with an insatiable craving for human flesh, she and her fiance (Ryan Shogren) struggle to find a cause and cure.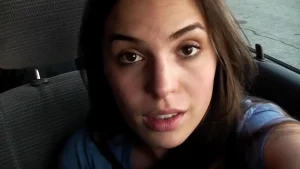 Surviving the Outbreak (2017)
A group of survivors must figure out how to stay alive after an infectious outbreak causes people to become cannibals. After the fall of society, people begin to lose their humanity, and the survivors struggle to hold on to their own.

After the Outbreak (2017)
After a toxic spill creates an infectious outbreak, causing people to be filled with rage and turning to cannibalism, four survivors converge upon a house nestled deep in the woods. Together, they must try to survive the madness happening outside, the uncertainty and each other.
End Survival (2019)
We wake up every day, go to work, come home and repeat the cycle. This is the life of your average working member of society and then one day you wake up thinking about another average day, but you find your life is no longer average. Tyler has always had end of the world dreams and ideas that until now all his friends have considered him a bit crazy. He went from a normal Monday-to-Friday job to searching and stockpiling food and weapons. Along his way, he meets other normal people finding their way to "safe zones" but the zombies, yes zombies, aren't making it an easy task. Is the whole state like this? The entire country? Or maybe even the world? Tyler is hell bent on finding out and will do whatever it takes to survive…..the end survival?
Night Claws (2012)
A bloodthirsty Bigfoot, which kills without warning, is on a rampage. A strong, beautiful, woman shows up claiming to represent the Government and pushes the local Sheriff into hunting this creature.

Tales From All Hallows Eve (2007)
Children go to school. But when night falls, the real party begins. That's when a young group of friends get together to tell some of the most twisted and terrifying stories imaginable. But as their stories begin to unfold, an unexpected dark side to their personalities is revealed…
Psycho Sisters (1974)
After her husband dies, a woman begins to have a nervous breakdown and is consoled by her younger sister. Soon, however, other members of the family begin to suspect the younger woman's motives.
Nosferatu (1922)
In this highly influential silent horror film, the mysterious Count Orlok (Max Schreck) summons Thomas Hutter (Gustav von Wangenheim) to his remote Transylvanian castle in the mountains. The eerie Orlok seeks to buy a house near Hutter and his wife, Ellen (Greta Schroeder). After Orlok reveals his vampire nature, Hutter struggles to escape the castle, knowing that Ellen is in grave danger. Meanwhile Orlok's servant, Knock (Alexander Granach), prepares for his master to arrive at his new home.

Tenebre (1982)
Visiting Rome on a promotional tour for his new novel, writer Peter Neal (Anthony Franciosa) is pulled into a murder mystery as someone familiar with his work begins a series of killings. While the police look into the crimes, Neal investigates on his own, aided by his beautiful assistant, Anne (Daria Nicolodi), and a tenacious young local named Gianni (Christian Borromeo). As the murderer brutally dispatches of other victims, Neal gets closer to discovering the psychopath's identity.

The House by the Cemetery (1981)
Soon after moving his family into a New England house with a dark history, a doctor begins receiving warnings from a mysterious girl to get out.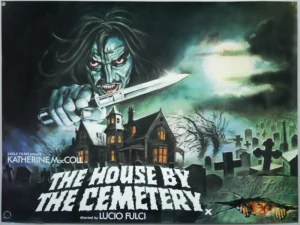 Like what you see? Be sure to follow us on social media: 

Twitter,

 

Facebook

, and 

Instagram!