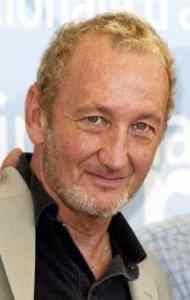 A campaign has been started at Petition Buzz to get 
Robert Englund
a star on The Walk of Fame. The legendary character actor has nearly 150 film and television credits to his name. He has appeared in 8 
Nightmare on Elm Street 
films and countless other horror projects in various capacities. After over 40 years in the film industry, he is still an in demand actor. Give the man a star, already. And that is precisely what
this campaign
 is aiming to do. It would probably be better served as a Kickstarter project, however. Getting a celeb a star on The Walk of Fame takes more than interest from fans. It requires a monetary investment of $30,000 and also a series of requirements to be met. There is a committee that approves and denies applications, orchestrates placement of stars, and more. So, while the petition is a noble idea and a great way to raise awareness, it will take even more to snag the Springwood Slasher a coveted spot on The Walk of Fame.
If a Kickstarter campaign were launched, it would not be the first instance of fans sourcing funds to see an icon get their star. Liza Minelli's fans raised money to pay for her application by screening her films and charging admission as well as putting on bake sales.
You can read our interview with Robert Englund discussing his new film Fear Clinic here.