The horror soundtrack has pretty much become a lost art. Obviously music is still a part of the genre, but there's no real effort being made that I can see to put out an album tie-in. And we're not talking about scores, I should make that clear off the bat. Horror scores are seeing an amazing resurgence, getting re-released on digital copies, CD and even vinyl. Scores are on the comeback trail. Soundtracks are a little different. This isn't music composed for the film so much as a selection of songs—usually a combination of pre-existing material and selections written exclusively for the movie—that are either used in it or in the spirit of whatever feeling or tone the feature represents.
We don't see them like we used to, at least not with the kind of spectacle they used to have. Major artists don't contribute as much anymore, the releases of the soundtrack albums—when they even get a release—aren't celebrated or really even marketed.
But the ones we'll be looking at are some of the best of the best. These were soundtracks that really added to the movies, they created songs nearly as iconic as the characters themselves.
Bride of Chucky
Featuring artists like White Zombie, Type O Negative, Motorhead, Kidneythieves, Judas Priest and more, Bride of Chucky had a soundtrack that nobody was expecting that really set the tone for the movie. Rob Zombie's Living Dead Girl, which plays over the main titles, basically became known as the film's theme and is easily one of his best known, but also one of his best overall. With hard hitting metal, yet excellent use of tracks like Blondie's "Call Me" the Bride of Chucky soundtrack is hugely underrated.
Critters
Here's one that people probably weren't expecting, but I loved it. Critters had a great music selection, starting with the movie's ballad "Power of the Night." This is a song within the film from the fictitious Johnny Steele, performed by the actor, Terrance Mann. If you can stomach it playing over and over again through the feature, it's really not bad. Broadway fans may know Mann from numerous big stage credits, the best known of them being the role of Javert in Les Miserables, which he played for years.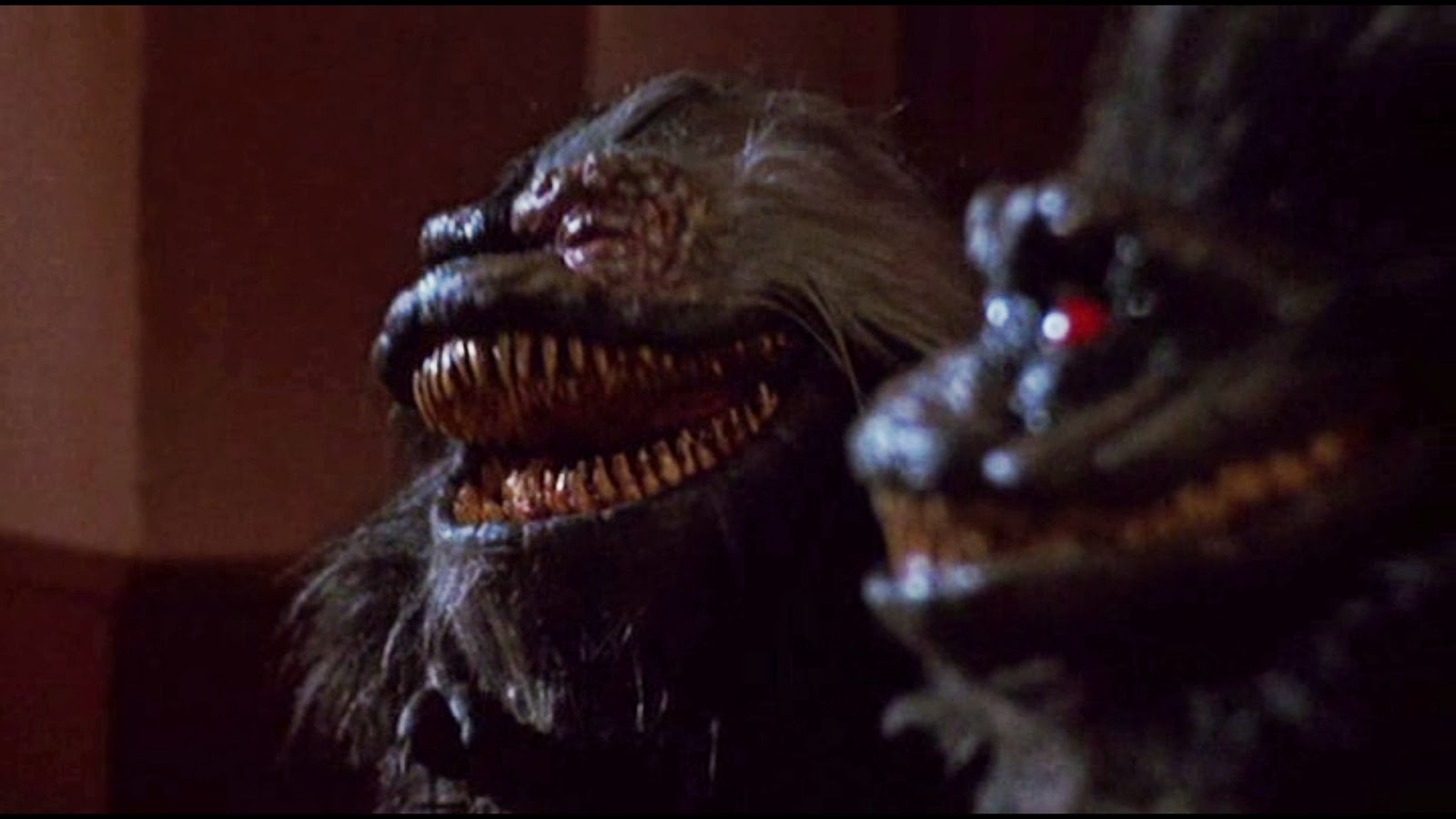 Friday the 13th Part VI: Jason Lives
With no less than three original songs by Alice Cooper, Jason Lives gave this unique entry in the series an equally unique sound. The most memorable of them, of course, was "He's Back (The Man Behind the Mask)" which had a very different style than Cooper's usual fare. It was sort of a combination rock/pop song. Then there were more typical Cooper tracks like "Teenage Frankenstein" and "Hard Rock Summer." A music video for the song also featured a showdown between Cooper and Jason.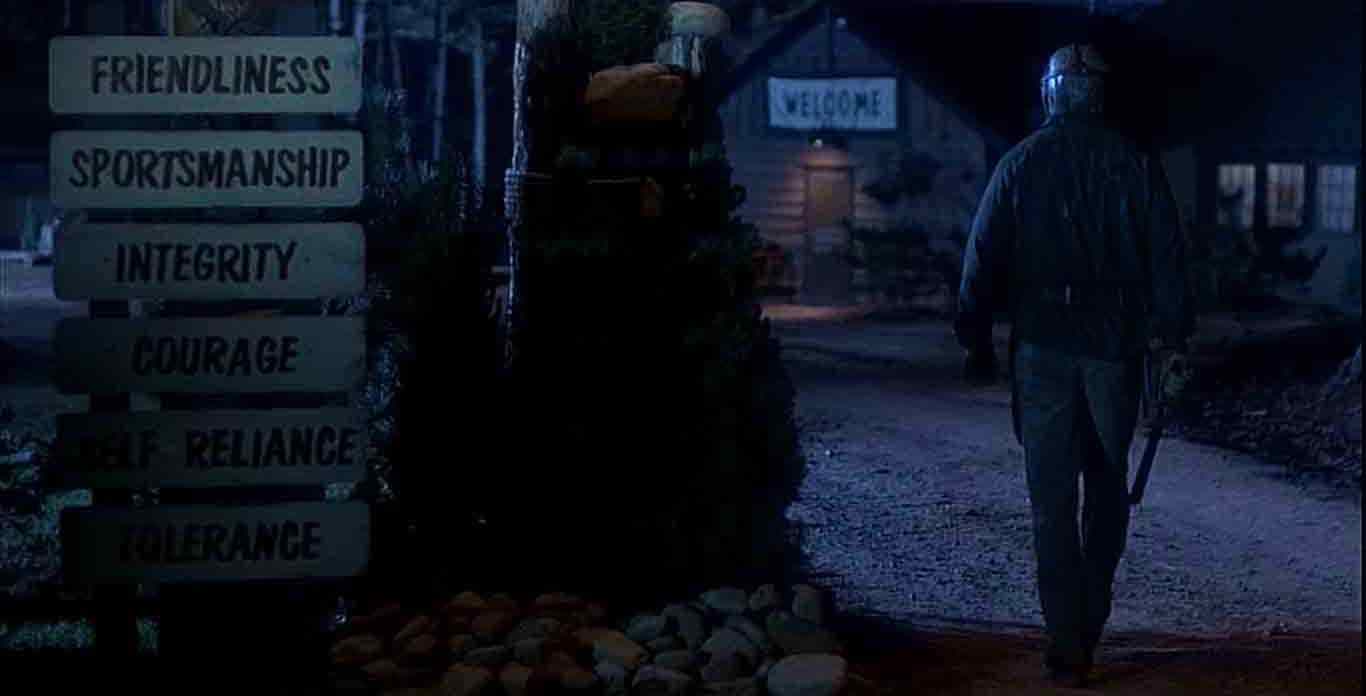 A Nightmare on Elm Street 3: Dream Warriors
Definitely the best sounding of the Elm Street sequels, Dream Warriors was aided heavily by Dokken, particularly in the titular song "Dream Warriors." Theatrically, the track "Into the Fire" played over the opening credits. This was cut out of the VHS release, but restored on DVD and Blu-Ray. Like Jason Lives, there was a "Dream Warriors" music video featuring Robert Englund as Freddy. It wasn't the last time Englund would play the character in a music video. If this soundtrack could get an official release, it would be neat to see it include Joe Lamont's "Quiet Cool," which played over the credits on VHS.
Fright Night had one of the most underrated soundtracks of any horror movie. It had an 80's pop sensibility, but the music was eclectic and definitely suited the film. From Brad Fiedel's "Come to Me" theme to Sparks' "Armies of the Night" and the theme song "Fright Night" by the J. Geils Band, there's a lot to love about this soundtrack. It's had a few small releases, but never an official release on a wide scale. It would be very nice to see that change.
Whatever people might think about the movie itself, it's hard to deny that Shocker had a kickass soundtrack. Everything about it added to the overall product, every song had its own sound but they all felt like they were a part of one unified whole. Plus, there was the supergroup assembled to create the film's theme: The Dudes of Wrath, consisting of Paul Stanley, Desmond Child, Vivian Campbell, Guy Mann, Rudy Sarzo and Tommy Lee.
Even more than The Lost Boys, Return of the Living Dead has always stood out to me as the ultimate '80's horror soundtrack. Every song fit the movie's nihilistic, punk sensibilities. From 45 Grave's "Party Time" to SSQ's "Tonight (We'll Make Love Till We Die)" everything about this soundtrack perfectly embodies the feature and that is exactly what a soundtrack is supposed to do. They really don't come much better than this and it's a shame that it's not still in print, when it really is one of the most iconic soundtrack albums of its decade.