Gift Guide is a recurring segment on Wicked Horror where we showcase macabre inspired gift ideas for you or the horror fan in your life. Have an idea for something we should feature on Gift Guide? Let us know in the comments below. On this installment, we are showcasing a series of horror-inspired PS4 controllers that are sure to appeal to fans of both slasher films and contemporary gaming systems.
With Jason Voorhees being added to Mortal Kombat X as a playable character, we are seeing more and more fan creations that pay homage to Voorhees. These custom Playstation controllers are a great example of exactly that.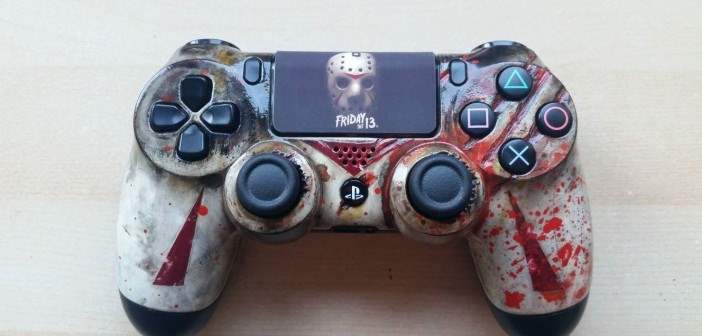 The creator does prefabricated designs (like the one pictured above) but will also do almost anything you want upon request. X-Box Controllers, PS4 controllers, and more can be customized with the design of your choice. You can reach the artist via the 
Domino FX Facebook Page
. In addition to the Facebook Page, Domino FX also has a UK-based 
eBay store
.
Fans of A Nightmare on Elm Street will be pleased to know that Domino FX also has a prefabricated Freddy Krueger inspired controller (pictured below) option available! More of the pre made designs can be scoped via the Domino FX Facebook Page.