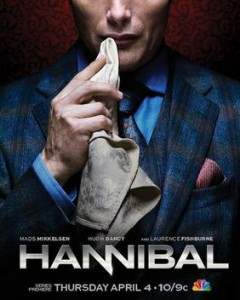 Update: del Toro's assistant has said that the previously reported claims are false and that the director will not be helming an episode of the series' third season due to his busy schedule and myriad other reasons.
Original Story Below:
The famed director of Pan's Labyrinth is reportedly on board to direct one of the final episodes of the third season of Hannibal. 
The website Fashion and Style reports that the De Laurentiis Company's April Newsletter, which broke the news, was released earlier than expected. The final three episodes of season three will be shot back-to-back and will be directed by Guillermo del Toro, Guillermo Navarro, and Michael Rymer. Navarro and Rymer have both perviously directed episodes of the series and Navarro is a previous del Toro collaborator.
The newsletter also offered the following of the upcoming third season: "It may be hard to top last season's finale, but we can promise you a conclusion you won't soon forget!"
The series will makes its return to television Thursday June 4, 2015. Stay tuned to the site in the meantime for more on Hannibal and other news as it breaks. Will you be checking out Hannibal Season Three when it makes its premiere on June 4th? Let us know in the comments section below.
Official Hannibal series synopsis from IMDb: "Hannibal explores the early relationship between the renowned psychiatrist and his patient, a young FBI criminal profiler, who is haunted by his ability to empathize with serial killers."