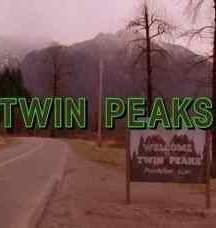 The fan site 
Welcome to Twin Peaks
 is reporting that there may be complications holding Twin Peaks back from making its return to the small screen in 2016. At the Between Two Worlds Exhibition in Brisbane, series creator David Lynch was asked about the status of the series and responded by saying,
"I don't know. There are complications."
The director went on to explain that it's not a funding issue. A source close to Welcome to Twin Peaks elaborated on the director's statement by saying that contract negotiations are not going as planned.
Shortly after that, The Mix on ABC News 24 asked Lynch about returning to Twin Peaks after 25 years and he said, "I haven't returned yet and we're still working on the contract, but I love the world of Twin Peaks and I love those characters. And I think it will be very special to go back into that world."
His secondary response sounds slightly more promising than his first but it's anybody's guess if the show will move forward and be back on the air in 2016.
As we previously reported, David Lynch will be producing all episodes of the reboot – nine in total. The new series will be set in the present and is scheduled to revisit the storyline that started in the first two seasons.
The nine episode limited series was expected to go into production this year and enjoy a limited run beginning in 2016. The premiere is expected to coincide with the 25th anniversary of the series original bow on ABC.
The original program followed the exploits of FBI agent Dale Cooper, who was sent to the logging town of Twin Peaks to investigate the murder of Laura Palmer. The show lasted for two seasons and developed a massive cult following. Since it was cancelled prior to the the storyline being completed, a movie, Twin Peaks: Fire Walk With Me was released in 1992.
Stay tuned to the site for more info on the rebooted series as it becomes available!