Not surprisingly, the mega success of Jurassic World has the studio hot to get another installment in the works. Today, we have an announcement regarding the release date of the next picture in the series! Head inside for the full details!According to Universal, the follow up will see release June 22, 2018. And both Chris Pratt and Bryce Dallas Howard will be returning.
Frank Marshall and Stephen Spielberg will be back to executive produce. Jurassic World director Colin Trevorrow and Derek Connolly will pen the script for the forthcoming sequel.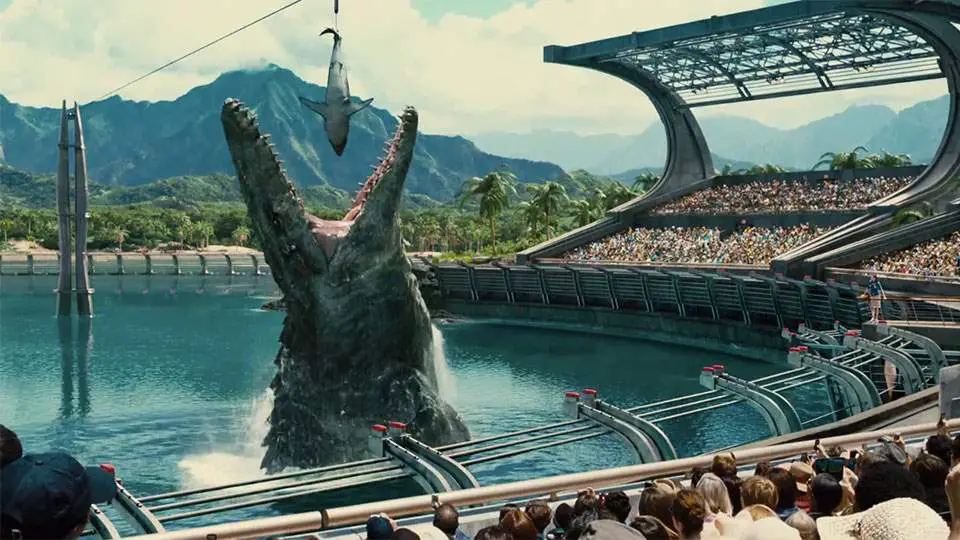 Jurassic World has already grossed over $1.5 Billion globally and stands as the third most successful film of all time.
Jurassic World picks up nearly 25 years after the events of the first film. Isla Nubla has worked out its 'kinks' and is a fully operational as a tourist destination. The park is now owned by the Patel Corporation. In response to declining tickets sales and a general lack of public interest in the park, the Patel Corporation introduces a new attraction to revitalize interest in the attraction. As should be expected, things don't work out as planned and the park's human visitors become dinosaur snacks.
Jurassic World stars Chris Pratt (Jennifer's Body) as Owen and Bryce Dallas Howard (Terminator Salvation) as Beth.